Digital Services
Digital BSS/OSS and Customer Engagement


Digital Services
Digital BSS/OSS and Customer Engagement
Netcracker 2020 makes you the focus of your customers' digital experience
Netcracker 2020 Digital BSS /OSS and Customer Engagement products are a comprehensive suite of digital products and services designed to help network operators innovate the digital enterprise and become central to their customers' digital lifestyles.

Designed and enhanced for the 5G era, the Netcracker 2020 digital portfolio is fully open, standards compliant, built for the cloud, and allows network operators to develop their own enhancements or co-develop functions through a low-code platform and blueprint delivery approach.

With Netcracker 2020, network operators can transform customer management and engagement, dynamically evolve their digital ecosystems, and reach new levels of automation and security – helping them innovate and disrupt in the 5G digital economy.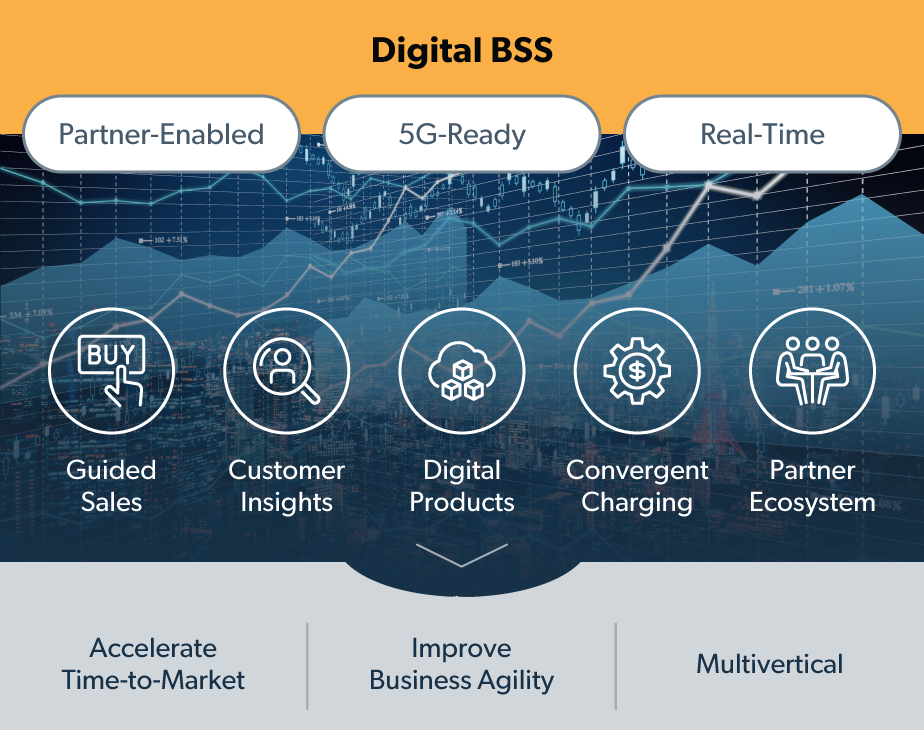 Netcracker is the global leader in BSS solutions with more than

250 communications network operators and enterprise customers. Netcracker's BSS services and solutions help launch new products,

collect and grow revenue, expand

partner ecosystems and provide

world-class customer experiences.
Netcracker

Digital BSS automates business processes supporting the entire customer lifecycle from discovery, shopping, ordering and billing through to payment and maintenance. It supports traditional, next-generation and value-added B2B2X services from day one. Digital BSS enables access to new revenue sources in a digital world while accelerating time to launch and scaling new lines of business, leveraging technologies such as IoT, 5G and cloud.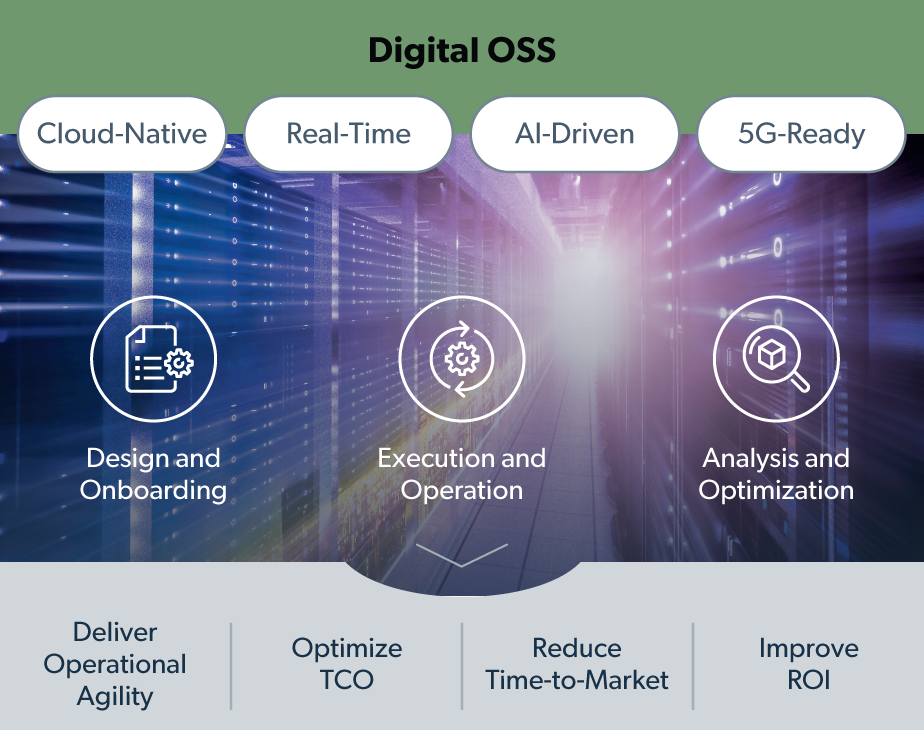 Netcracker Digital OSS is built on more than 25 years' experience successfully delivering end-to-end service and resource management, enabling service agility and operational efficiency through automation. Netcracker OSS solutions have been implemented by hundreds of customers worldwide to help transition operations from physical to virtualized and cloud environments, embrace greater levels of service innovation and stay competitive in fast-changing markets.
Netcracker Digital OSS utilizes a microservices-based, cloud-native architecture to enable solution flexibility, elasticity and resilience. It provides end-to-end, zero-touch orchestration for traditional and digital services - including SDN/NFV, cloud, IoT and 5G - and automates operations across complex hybrid environments. Network operators benefit from faster service creation and delivery, improved operational agility and lower total cost of ownership..
Netcracker

Customer Engagement is designed to help network operators enhance and enrich the digital lifestyle by providing a personalized, relevant and consistent digital customer experience across all channels. It also provides AI-driven, dynamic customer journeys with contextual adaptation that gives customer care representatives real-time, intelligent customer insights.
Netcracker's Customer Engagement solution helps network operators enhance the customer experience across all digital channels by adopting a mobile-first approach, leading to greater adoption of self-service tools that make bidirectional customer interactions seamless and intuitive. A single data management layer across all solution components ensures a consistent customer experience throughout the entire customer journey and service lifecycle.