Solution for Streamlining File Server Data and Enhancing Security
NIAS(NEC Information Assessment System)
Comprehensive solution for file server management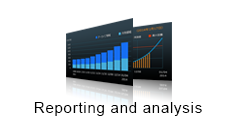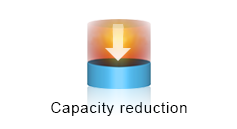 Check Our Customers Why Choose NIAS
"The time cost of checking and changing access right settings, which used to be tens of hours, has been reduced greatly. Meanwhile, most of the setting misses are avoided, security risk is reduced substantially."
--Takenaka Civil Engineering & Construction Co., Ltd.
"NIAS helps education bureau to monitor the file servers capacity usage in data center. When data capacity request comes, education bureau will be able to list up unused files to school, and decide appropriate countermeasures.."
-- B City Board of Education
"NIAS delete unused data and reduce data capacity before shifting to new server, so we can reduce the workload during moving data between servers. Also NIAS can copy data from the old server to new server while the old server is still in service.."
---- C Manufacturing Company
System Overview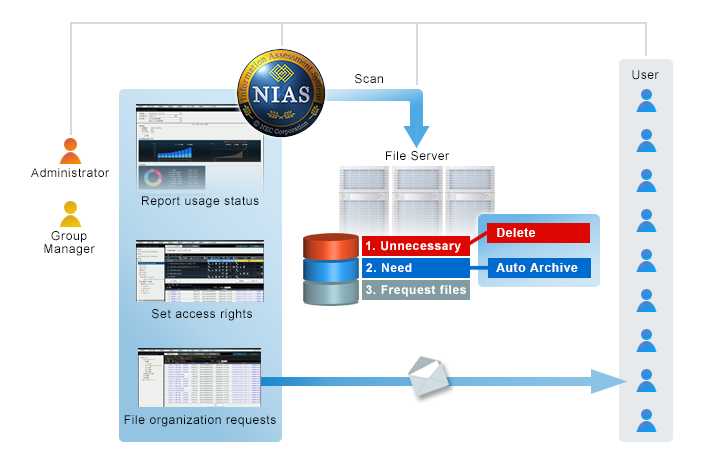 Latest News Releases and Updates