Encounter technological advances
that will shape the future
Co-creation begins with sharing a history and vision. See 8-bit computers born
at the dawn of the digital era and submarine cables that wrap the globe
seven and a half times over – just two examples of the innovations NEC DNA has
produced to move society forward. With eyes toward 2050, we also present
NEC's vision for resolving future global urban and economic challenges.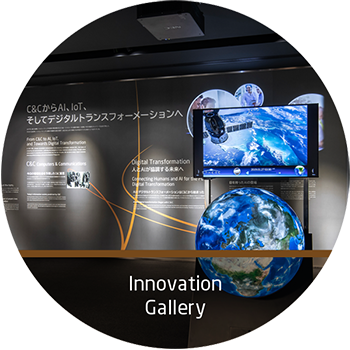 Innovation Gallery
Technological evolution and the history of innovation
NEC has been moving technology forward and driving social transformation since it was founded. See milestones that defined the evolution of digital society, from technologies that resolved social issues and created new value to artificial intelligence and biometric authentication technologies.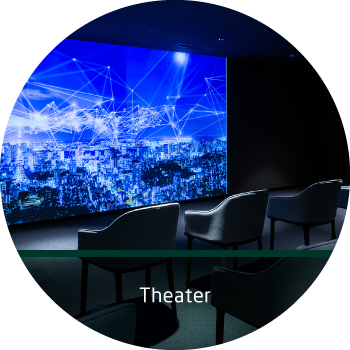 Theater
We're passionate about resolving social issues
Learn from the big screen about the global challenges affecting our urban living environments and business activities as we move towards 2050. Also learn NEC's thoughts and strategies on developing innovative solutions in collaboration with customers.