Experience the smoothly
connected world of the future
The Collaboration Zone inspires co-creative dialogue with
teleconference systems that link various countries in real time,
demonstrations that align with customer needs and more.
A vision of socializing in the future, it's a space designed to
foster the kind of communication that drives action.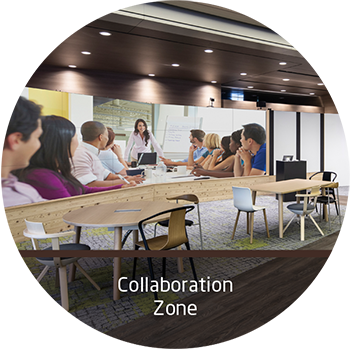 60 days to think and realize together

We will guide you through this intensive co-creation 60days journey,
and accelerate your digital transformation with NEC's 3 Design Services.
NEC Design Thinking is composite of Business Process, Design Tools and Knowledge
to help you and your team.