Witness the fusion of business and
cutting-edge technology
Co-creation is inspired by feeling, experiencing, and deeply appreciating technology.
In this future city that NEC envisions, you can experience technologies that will transform both industries and our daily lives.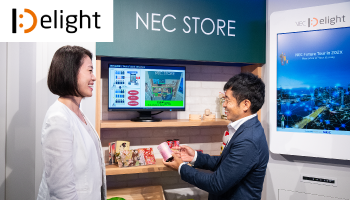 I:Delight
A Future City Connected through Face Recognition
We can provide more personal and enjoyable experiences by seamlessly connecting various services through a common ID such as face recognition.
Experience a new world where retail, transport, and other interactions can be personalized and made better.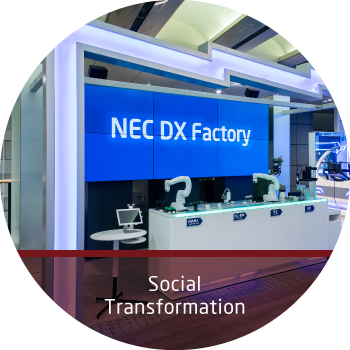 Social Transformation
Evolution of industry in the digital age
Learn about the ways we can help resolve social issues such as labor shortages, and also about human-robot collaborations in the industry sector.
Experience the future of digital transformation in this exciting area.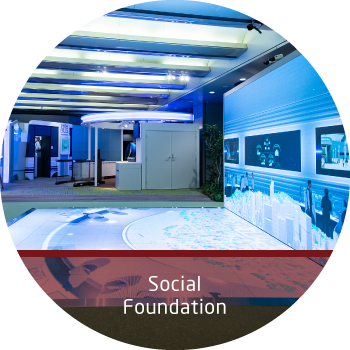 Social Foundation
Technologies and analytical platforms will keep us safe and secure
Experience social value brought by technologies, such as: image/video analytics that facilitate real-time city management, analytical platforms, data distribution technology that realize more advanced services while safeguarding personal data, and 5G communication.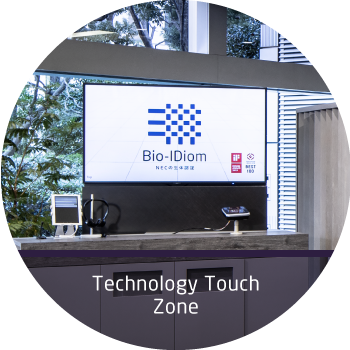 Technology Touch Zone
Cutting-edge technology that supports future co-creation
In this area, experience firsthand NEC's advanced technologies, such as biometric authentication.
Such memorable moments will inspire further dialogue for new innovation.