Witness the fusion of business and
cutting-edge technology
Co-creation is inspired by touching, experiencing and being moved by technology.
Here, you can experience NEC Smart City technologies
that will transform industry and our daily lives.
From manufacturing sites where humans and robots collaborate
to futuristic retail outlets, you'll come face-to-face with the future of industry.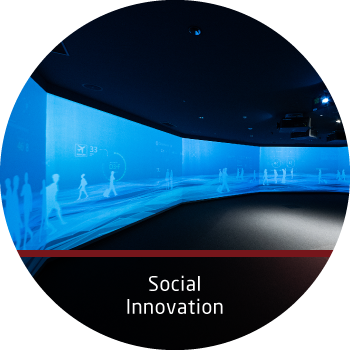 Social Innovation
Digital society realized by technology
Here you can experience how an ideal society could be and what novel needs would emerge by 2030.
Experience a convenient and comfortable digital society such as a demonstration of fast travel at the airport.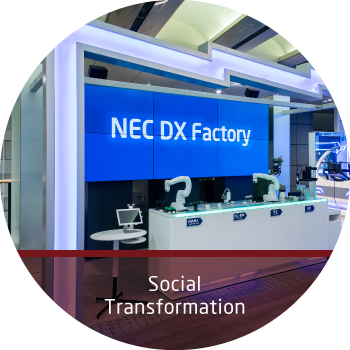 Social Transformation
Evolution of industry in the digital age
Automated stores and human-robot collaboration in industry are just two of the ways we can help resolve social issues such as labor shortages. Experience the future of digital transformation in this exciting area.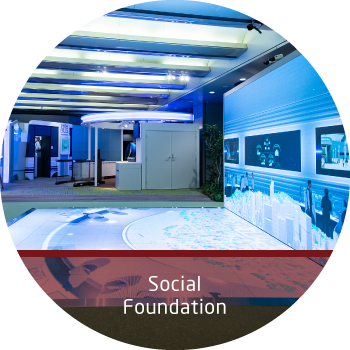 Social Foundation
Technologies and analytical platforms will keep us safe and secure
Here we introduce technologies that create social value from the perspective of urban management and corporate activities. See various introductions such as how cybersecurity safeguards digital society, how biometrics and video analytics support smart cities, and how AI monitors social infrastructures.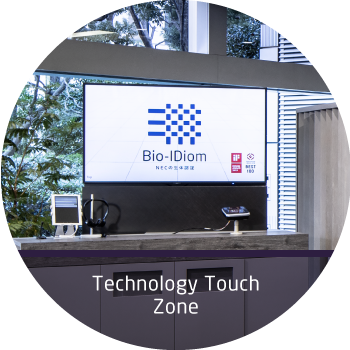 Technology Touch Zone
Cutting-edge technology that supports future co-creation
In this area, get to experience firsthand NEC's advanced technologies such as biometric authentication and odor data analysis. Such memorable moments will inspire further dialogue for new innovation.