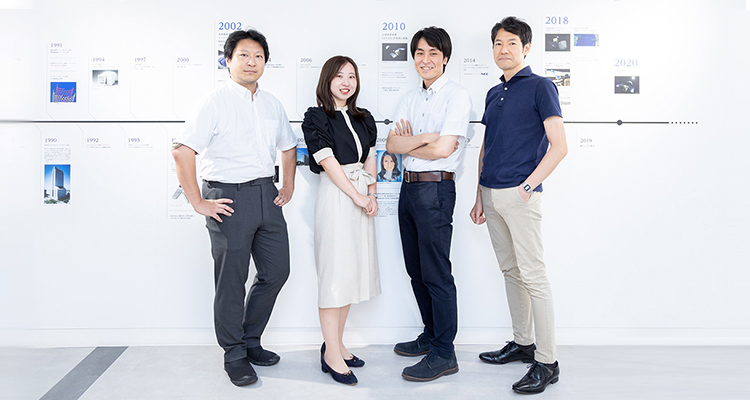 The 'LOTUSat-1' Project—NEC's Interdepartmental Team's First Satellite System Export to Elevate Vietnam's Space Capabilities
The LOTUSat-1 Earth Observation Satellite Project for Vietnam is the first such initiative to utilize Japan's Official Development Assistance (ODA) funding for exporting a satellite. In fact, this is also NEC's inaugural venture into exporting a satellite system. As the project approaches its final stages in preparation for next year's launch, members of the team have shared their own hopes and motivations.
Earth observation satellites contribute to climate change solutions
-- Could you each take a moment to share your professional background and describe your specific roles in the LOTUSat-1 satellite project?
Hebiishi: I transitioned into NEC in 2013 as part of a mid-career recruitment program. I had experience in the aerospace industry, but the desire to work on international satellite projects was a major factor in my decision to switch roles. Currently, I serve as the Project Manager for LOTUSat-1.

Kawasaki: I started my journey with NEC in 2007 in what was then known as the Space Systems Division. My first significant project was SHIZUKU, a satellite for monitoring water cycle variations as part of the GCOM(Global Change Observation Mission) series. Since then, I have been involved in multiple space initiatives. In the LOTUSat-1 project, I have been responsible for image product management, bringing my prior experience with its predecessor, the ASNARO-2 Earth observation satellite, into play.

Gonai: I joined NEC in 2016 and was posted to NEC Space Technologies. There, I was involved in the design and development of communication systems for satellites. Later, I transferred to the Aerospace Solutions Department, where I took on the role of Flight Director, overseeing the operation of ASNARO-2. Since 2020, my focus has shifted to the development of ground-based systems to support LOTUSat-1.

Enomoto: I have been with NEC since 2020 and was placed in the Space and Defense Sales Division. I started contributing to the LOTUSat-1 project in 2022, during my third year with the company. Among my peers, I am the only one specializing in space sales. Considering LOTUSat-1 is NEC's first international satellite project conducted entirely on our own, it was a blend of excitement and apprehension initially. My primary responsibilities in the project center around contract management.
-- Could you elaborate on the overall scope of the LOTUSat-1 project?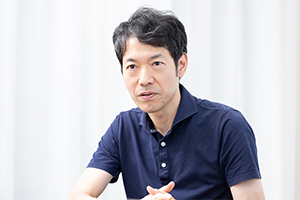 Hebiishi: Certainly. The LOTUSat-1 project involves providing a small radar satellite to the Vietnam National Space Center. NEC is responsible for developing and manufacturing LOTUSat-1 as an Earth observation satellite aimed at enhancing climate change monitoring. This will significantly contribute to improving disaster forecasts and minimizing damage. Beyond that, we have a comprehensive contract that also includes procuring a launch service, establishing a ground system, and a capacity development program to cultivate local talent in satellite development processes. With this project, we are aiming to establish a new business model in the NEC space business that offers not just hardware but complete solutions.
-- This is the first Earth observation satellite project that utilizes Japan's ODA funding. Could you share why NEC was selected for this groundbreaking initiative and what background led to it?
Hebiishi: We have been working in line with the Ministry of Economy, Trade and Industry's strategy to leverage domestic satellite projects' successes for international expansion. NEC has a track record in the ministry's Advanced Satellite with New system ARchitecture for Observation (ASNARO) program, where we have demonstrated our capabilities with the optical satellite ASNARO-1 and the radar satellite ASNARO-2, both of which are still in operation. A notable feature of ASNARO-2 is its high-resolution Synthetic Aperture Radar (SAR), which allows for Earth surface observation regardless of weather conditions. Our strengths in this area, combined with our proprietary technology, which ensures high performance while achieving cost-effective miniaturization, were highly evaluated. It is our understanding that these factors led to LOTUSat-1, a satellite with the same design as ASNARO-2, being selected for this project.
-- This is NEC's first foray into exporting satellite systems internationally, isn't it? What are your thoughts on reaching this milestone?
Hebiishi: Indeed, it is our first international export, but what stands out for me is the significance of being able to launch a proposal-based space business. By offering tailored satellite systems and their applications, we are able to help our clients achieve their objectives. I believe we have taken the first step in pioneering a new model in the NEC space business.
Navigating on-Site troubles helps foster confidence and success
-- Could you each share what drives your passion and commitment for this project?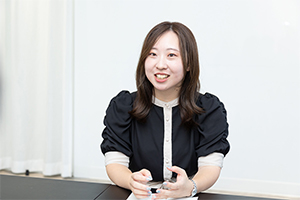 Hebiishi: Our client, Vietnam, is in the nascent stages of advancing its space endeavors. I believe the novelty of this project lies in our turnkey approach—delivering a satellite system that is operation-ready and also offering a comprehensive package that includes operational training and technology transfer. This strategy allows us to serve even those with limited experience in space technology effectively. I am very keen on making this project a success, which would undoubtedly pave the way for our global expansion.

Kawasaki: Many of us, myself included, have transitioned from the ASNARO-2 project, and it is quite a shift when you go international. The approach to business evolves, and admittedly, there was an element of uncertainty. However, the anticipation of stepping into new territory significantly outweighs those fears.

Gonai: When I was selected to be a part of the project team, I was both surprised and delighted, but I also realized the enormity of the task ahead. I had just transferred departments and had a lot to learn about ground systems and operations. But I had some experience with international projects before the transition, and I felt it was an opportunity to leverage that experience for the benefit of this project.

Enomoto: Given that this is an international project and involves multiple departments, conventional wisdom is not always applicable. I have approached this project with a mentality that goes beyond the usual sales role—willing to do whatever it takes to make it a success.
-- Could you please share some of the most challenging aspects of the LOTUSat-1 project, as well as the rewards and sense of accomplishment that came from overcoming them?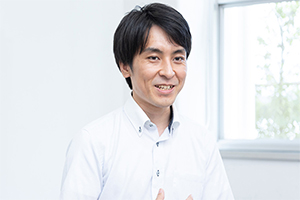 Hebiishi: Securing the contract for LOTUSat-1 in 2020 was a significant milestone, but it was the culmination of over a decade of proposal development, bidding, and contract negotiations. Throughout this period, we conscientiously presented the significance of this project, the value it could create in Vietnam, and the technical capabilities of NEC to the Vietnam National Space Center. The successful negotiation and finalization of the contract were a proud achievement for the entire team.

Kawasaki: One of the toughest challenges was finding suitable calibration sites—locations where equipment is installed to calibrate and validate image data from the satellite. In scouting locations, we prioritized open terrain without nearby interferences. However, despite many areas having ample space, the lack of proper paving presented a significant challenge in finding the ideal location.

Enomoto: I joined Kawasaki on this quest, and the places we had pre-identified through Google Maps all turned out to be unsuitable. We had to start from scratch on the ground.

Kawasaki: All the expertise we had amassed in Japan did not directly translate. We collected data, visited various locations, and finally, we were able to select a few potential sites. It was a grueling process, but the sense of achievement was immense, especially as we collaborated closely with our clients to achieve this.

Gonai: For me, one standout challenge was during a business trip to a French antenna factory. We were testing the connectivity between the LOTUSat-1 antenna and NEC's ground systems. Despite following the design specifications meticulously, something was not connecting. Extending our stay and working closely with local engineers and our NEC group colleagues, we finally solved the issue. The relief was overwhelming. Enomoto was also there with me during this challenge.

Enomoto: In a typical scenario, the sales team focuses mainly on acquiring orders. However, for this project, I have had the opportunity to accompany the project team on trips and be involved in on-site coordination as well. I think the broad scope of activities is a distinct characteristic of this project. While it is certainly challenging, it is also an invaluable experience. If my contributions have been of any help to the team, then I find that incredibly gratifying.
-- Can each of you elaborate on what you consider to have been the most challenging aspects of this project?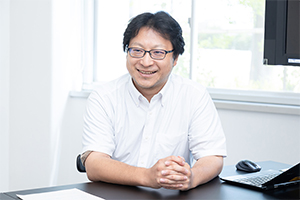 Gonai: For me, a significant challenge arose in December 2022 when I was entrusted with securing our client's approval during a review meeting that lasted for a week. This meeting served as an essential milestone for transitioning from the design phase to the manufacturing stage, so the responsibility was substantial. It was the first time we met our client in person, rather than remotely. Successfully navigating through technical inquiries and deliberations was a collective achievement, thanks to the combined efforts and wisdom of both the satellite and sales teams.

Enomoto: Talent development related to the satellite development process is also a first for NEC, making it a rewarding mission full of challenges. In 2022, we welcomed approximately 40 Vietnamese clients to our Fuchu Plant and conducted several months of training. We had to involve administrative staff, security, and even the cafeteria team, but we pulled through thanks to everyone's cooperation. We have another four months of training scheduled for the 2023 fiscal year.

Kawasaki: For our team, it was a new endeavor to explain the capabilities of "LOTUSat-1" and the know-how around image data utilization to our Vietnamese clients and trainees. We put a lot of thought into making complex information comprehensible. Being able to share substantial information before the actual operations begin has, in my opinion, been a significant step in building mutual trust and deepening understanding about space utilization.
Transitioning to a pioneering project that adds value to the NEC Group and overall society
-- I'd like to move on to the future prospects and progress of this high-impact project. What is the current status and what can we look forward to?
Hebiishi: We are planning the launch of LOTUSat-1 for the 2024 fiscal year. The satellite is now in the system manufacturing phase, where the entire structure is being assembled. We expect completion early next year.

Gonai: Alongside that, we are progressing with the installation of the ground systems that will support the satellite's operation. We are also preparing for on-site operational training prior to launch and are currently in the midst of preparing instructional materials and manuals for that purpose.
-- So, beyond just delivering the satellite, you are providing a range of continuous support, including capacity development and training aspects. Can each of you comment on the broader value this project brings to the NEC Group and society?
Hebiishi: The LOTUSat-1 project transcends the usual framework of contract manufacturing and originates from our own proposals. It demonstrates the possibility of turning what we believe is needed in society, and what we want to do, into a viable business. I believe this serves as a catalyst to boost the motivation and initiative of NEC Group employees.

Kawasaki: LOTUSat-1 has the same design as ASNARO-2. The experience of creating an identical satellite model, which is relatively new for NEC, presents a valuable opportunity for us to internally accumulate new processes and expertise. Furthermore, LOTUSat-1 can monitor the Earth's surface without constraints related to weather or time, and I am confident it will significantly contribute to climate change research in Vietnam.

Enomoto: The value of this project lies not just in building satellites, but also in the meaningful transfer of technical knowledge to other countries. As a junior salesperson, I find it truly inspiring to be part of something where I can tangibly feel the impact of our work. My decision to join NEC was driven by its commitment to "creating a society that leaves no one behind," and I believe the LOTUSat-1 project serves as a perfect manifestation of that mission.

Gonai: By utilizing observational data from the satellite for climate change studies, disaster assessments, and urban planning, we can bring value to many people living on Earth. The cross-border value that LOTUSat-1 provides makes it a meaningful project not just for NEC, but for society as a whole.
-- To wrap up our enlightening discussion, could you share your future outlook for the project?
Hebiishi: The critical aspect is ensuring that the customer continues to use the satellite after its launch. We are hopeful about making this project a success through collaboration with stakeholders both inside and outside the company.

Enomoto: While Hayabusa garners much attention in NEC's space endeavors, I feel that our involvement in numerous other satellite projects often goes unnoticed. I would be delighted if the LOTUSat-1 project piques the interest of even one more person in NEC's space operations.