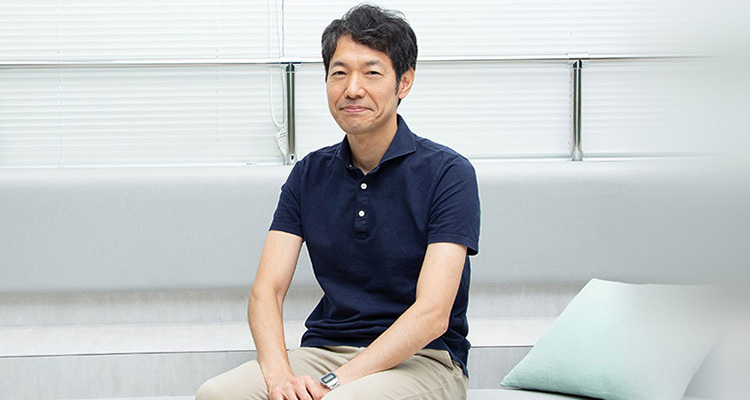 Aiming to Develop a Global Space Business
Unveiling the potential of NEC's space business through the "LOTUSat-1" Earth observation satellite system provided to Vietnam
In 2018, ASNARO-2, a small radar observation satellite developed by NEC, was successfully launched and remains in active orbit around Earth, continuously monitoring the planet's surface. It was decided in 2020 that the LOTUSat-1, a satellite of the same design as ASNARO-2, would be provided to Vietnam. In anticipation of the scheduled launch of LOTUSat-1 in the upcoming fiscal year, we sat down with Kazutsuna Hebiishi, the project manager for LOTUSat-1 at NEC, to discuss the satellite's features, its mission goals, and the future trajectory of NEC's initiatives in the space sector.
Providing comprehensive support for the establishment of Vietnam's space industry
— LOTUSat-1 is the first NEC-manufactured satellite system to be provided to a client outside Japan. Could you share the background behind its provision to Vietnam?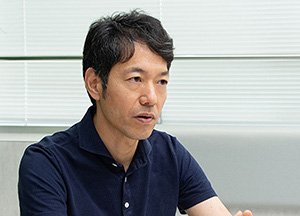 Hebiishi: Of course. The LOTUSat-1 project originated as part of the ASNARO (Advanced Satellite with New system Architecture for Observation) project, led by Japan's Ministry of Economy, Trade and Industry. This project, which aims to supply Japanese-made small satellites to countries worldwide, commenced around the year 2010. To date, two satellites, ASNARO-1 and ASNARO-2, have been successfully launched as part of the project. Both were developed by NEC, and LOTUSat-1 provided to Vietnam has the same design as ASNARO-2. The name LOTUSat-1 combines "Lotus," representing the lotus flower, with "Satellite."

The overarching objective of the ASNARO project centers on providing well-established satellite systems to global clients, offering a combination of proven performance and reliability. This strategy effectively minimizes technological risks while delivering high-performance satellite systems at globally competitive prices. This concept resonated with the Government of Vietnam, which exhibited a keen interest in leveraging our satellite capabilities. While Vietnam has previously operated communication and observation satellites, its commitment to full-fledged space initiatives is still in its initial stages. In 2011, the Government of Vietnam designed a space development plan and established the Vietnam National Satellite Center (later renamed the Vietnam National Space Center (VNSC)) to oversee space endeavors. The mission of the LOTUSat-1 project is to provide comprehensive support for the initiatives of VNSC, which includes not only supplying the satellite but also delivering the accompanying systems.
— Could you please elaborate on what "comprehensive support" specifically entails?

Hebiishi: Certainly. In addition to supplying the satellite itself, we will also be delivering satellite control and image processing systems to a space center in the suburbs of Hanoi, the capital of Vietnam. Following the satellite launch, we will continue to provide operational support for these systems. Not only do we provide hardware and systems, but we also offer a capacity development program to ensure the sustainability of the space industry. Since the project's inception in 2020, we have been inviting individuals to Japan for specialized training, equipping them with the essential skills for satellite development and operations. Our goal is to ultimately develop approximately 40 experts in this specialized domain. As we move ahead, we also plan to provide foundational knowledge in key areas. This includes designing the institutional framework necessary for entities like the VNSC and fostering effective communication practices with manufacturers.

— So you are essentially providing comprehensive support to lay the groundwork for Vietnam's space industry, is that correct?

Hebiishi: Yes, exactly. This initiative will leverage NEC's capabilities in satellite development, system development, technologies, system operation, and human resources.
Satellite dedicated to disaster management
— Could you please elaborate on the features and mission of LOTUSat-1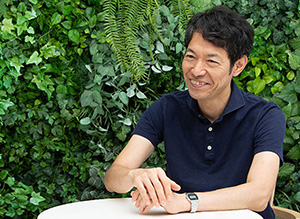 Hebiishi: Yes, of course. LOTUSat-1 is a small radar satellite, weighing around 600 kg, designed to complete an orbit around Earth in approximately 100 minutes. It is equipped with a Synthetic Aperture Radar (SAR) that can capture highly detailed images of the Earth's surface, achieving a resolution of one meter. One of its notable capabilities is its ability to penetrate cloud cover, setting it apart from optical sensors and enabling detailed surface imaging. This trait proves highly advantageous for land observation in Vietnam, a region prone to frequent cloudy and rainy days.

One of the strengths of this satellite lies in its compact size, which enables it to be launched using a relatively modest rocket. Drawing on NEC's extensive experience in satellite development, particularly in integrating versatile small satellites, LOTUSat-1 showcases the culmination of our technological prowess.

LOTUSat-1's principal mission revolves around enhancing disaster management. In recent times, Vietnam has witnessed a surge in events like river flooding and coastal erosion, believed to be linked to climate change. To effectively counter the impact of such weather-driven disasters, sustained risk-reduction measures during non-emergency periods are crucial. These encompass a range of actions, from crafting hazard maps to identify vulnerable zones to formulating evacuation plans and establishing preventive infrastructure. To facilitate these initiatives, the satellite's data will be harnessed, including insights into landscape features, waterways, seas, and changes occurring in these areas. In the event of a disaster, LOTUSat-1 boasts ground-based control capabilities. Integration of its data with information from other satellites and terrestrial sources aims to achieve real-time situational awareness, enhancing disaster response capabilities.
Earning the trust of the people of Vietnam
— Can you tell us when you started participating in this project?

Hebiishi: As I mentioned earlier, the LOTUSat-1 project was officially launched in 2020. However, the relationship between NEC and Vietnam dates back to 2009. I personally have been involved in the activities since 2013.

While Vietnam started its space initiatives around that time, gaining immediate domestic support was challenging, especially considering the significant financial investment needed. Organizations promoting space development and utilization have continuously engaged in enlighten government officials and the general public on the importance and benefits of space activities, striving to garner their support. Throughout this period, NEC played a supportive role in various capacities, starting with the verification of the mission feasibility for LOTUSat-1.

It was only in 2020 that our persistent efforts finally bore fruit, with the Vietnamese government formally deciding to initiate the project. At that key stage, NEC, along with its partner company, participated in the project bidding and was formally selected to provide the satellite and associated systems to Vietnam. Concurrently, I was appointed as the project manager on the NEC side.

— What has motivated you to maintain a persistent and long-standing relationship with Vietnam?

Hebiishi: In my discussions with the Vietnamese team, two things became abundantly clear. First, the team members are deeply passionate about propelling their country's space initiatives forward. Second, they placed a great deal of trust in NEC's space technologies, and they were confident that once our partnership was formalized, NEC would offer dedicated support to accelerate Vietnam's progress in the space industry. A strong desire to live up to the expectations and trust placed in us by the people of Vietnam has been the driving force that has enabled me to continually lead this project.

Alongside this, there have also been business goals that naturally needed to be considered. NEC's journey in the space industry began in 1956 when it delivered a telemetry transmitter-receiver system for Japan's Kappa rocket, one of the country's first full-fledged sounding rockets designed for high-altitude scientific research. Following that milestone, we continued our work in space technology, including taking on the development of Japan's first satellite, Ohsumi, primarily under contracts from the Institute of Space and Aeronautical Science, University of Tokyo, now part of the Japan Aerospace Exploration Agency (JAXA). Building on our decades of technical expertise and capabilities in satellite system operations, our next step was to take our business to a global scale as an independent venture. Providing satellite systems worldwide became our ultimate goal. By participating in and successfully executing the project to support Vietnam's space initiatives, we saw an opportunity to lay the groundwork for elevating NEC's space business into a global enterprise. I felt that this was a chance we absolutely did not want to miss.

— When we look around the world, startups are increasingly entering the space industry, making the competition fierce.

Hebiishi: Indeed, in such a competitive market, we naturally had an ardent desire to expand Japan's role in the space industry. I am confident that this is an area where NEC can demonstrate its competitive edge globally. By sharing our expertise on the international stage, we have the opportunity to strengthen Japan's position in the global industry.
Solving societal challenges through space technology
— At what stage is the LOTUSat-1 project currently?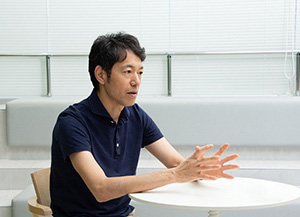 Hebiishi: The satellite launch is planned for the fiscal year 2024. Currently, we are in the midst of integrating both the satellite and ground systems in preparation for that. After the satellite is launched and successfully placed into its orbit, NEC will perform final checks on its functions before delivering the entire system to Vietnam. Once the satellite becomes operational, we will deploy NEC engineers to Vietnam for a period of three months to provide operational support. Beyond that period, we plan to continue supporting Vietnam's space initiatives, primarily through remote assistance.
— LOTUSat-1 is finally set to launch next fiscal year. Could you please share your thoughts on the significance of this effort, which has spanned over a decade?

Hebiishi: Up to this point, NEC's primary focus for the space business has been to build custom satellites tailored to our clients' specific needs. However, our latest project in Vietnam marks a significant milestone, signaling a transformative leap for our company. For the first time, we are setting our own standardized specifications, converting our sophisticated satellites and systems into catalog products. In addition, we are introducing pricing models and proactively engaging in global sales efforts. We take immense pride in our cutting-edge technology that spans every facet of our space projects—from the satellites themselves to the systems managing their operations, data management systems, and specialized sensors like SAR. The LOTUSat-1 project serves as a pivotal stepping stone for scaling our high-tech space capabilities into a worldwide business. In this endeavor lies the true significance of our efforts over the past decade.

— If I understand correctly, turning your satellites and systems into "catalog products" suggests that NEC's space technology could join the ranks of NEC's other solutions, becoming widely-used tools for addressing a variety of societal challenges. Is that correct?

Hebiishi: Absolutely, you have hit the nail on the head. Our work in the space industry aligns with NEC's broader mission to offer innovative solutions to societal challenges. The Vietnam project serves as an exemplary case, focusing on the crucial issue of disaster management.

You earlier mentioned the fierce global competition in the space industry, which I see as a testament to the rapidly expanding potential and opportunities within this field. Until recently, many people perceived space application as a distant concept, largely irrelevant to everyday life. However, the landscape is rapidly changing. Advances in satellite technology, data utilization, and rocketry are making the space industry increasingly vibrant and accessible to the general public. As this field gains momentum and space applications become even more significant, we are committed to integrating NEC's well-established space technology with other cutting-edge innovations, thereby generating new social value to meet the heightened expectations of this evolving landscape.