Feature of Digital Finance Team
Future creation


NEC Digital Finance team's global network of businesses and technologies interact to achieve a vision of creating value for society, with a commitment to total sustainability at its heart
Over its 120-plus years of rich technology heritage, NEC has built a global network of businesses and capabilities, underpinned by sustainability. Operational in 55 countries with more than 110,000 employees, the company supplies social infrastructure across the globe, ranging from submarine cables, transportation and logistics, all the way up to telecommunication satellites.
Its strength lies in a sophisticated depth of technologies covering both IT and networks, including artificial intelligence (AI), biometric authentication, security and wireless. By blending these technologies, it is able to create unique value for society in the form of safety, security, efficiency and equality.
To enhance its bold and creative workforce to respond quickly to changes in society and fast-evolving customer expectations, NEC has built a new digital business incubation team in Singapore tasked with concentrating and deploying these technologies in the relevant markets as new businesses.
As the digital shift penetrates every part of society with increasing speed and velocity, NEC is undergoing transformation, with sustainability at its heart. NEC realizes that as the creator of innovation it must be deeply immersed in the markets it serves. Localization is the key and instead of simply importing solutions designed for the Japanese market to the rest of the world, NEC develops sustainable solutions that cater to local demands, utilizing local resources.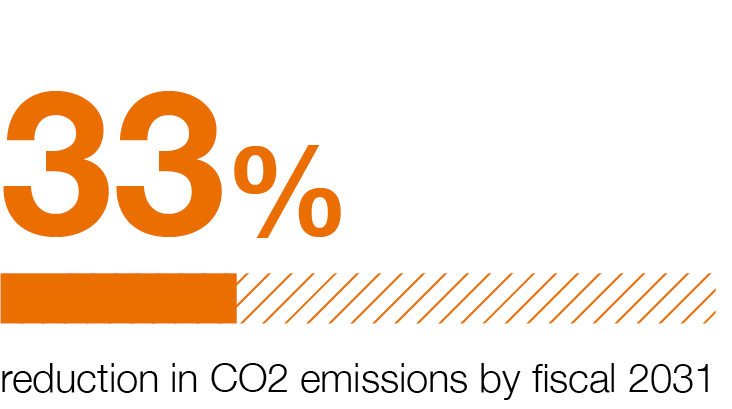 Rather than deploying an outdated top-down approach to business like many large corporations, which can often inhibit innovation, each employee at NEC is given the courage to challenge, while being empowered to think and act with careful consideration. NEC's culture is one of agility, adaptability and freedom of thought, developing the capability to respond quickly and flexibly to changes on the frontline.
Sustainability is absolutely core to NEC's values. To promote the sustainable growth of society, the company engages in dialogue with diverse stakeholders, including customers, and promotes initiatives together with a view to contributing to the achievement of the Sustainable Development Goals set by the United Nations.
This sustainability also means building an internal corporate culture that enhances the happiness, wellbeing and productivity of all employees, while promoting a strong work-life balance and embedding diversity and inclusion across the global business network.
NEC has formed a female managers network that hosts frequent gatherings to support women in finding suitable role models and mapping out further career steps. Seminars are held to enable employees on childcare leave who are due to return to work to enrich their careers while balancing the demands of work and childcare.
And the company also implements various measures to support its LGBT community and disabled staff to create a workplace environment where all individuals can fully express themselves without fear of discrimination. It strives for a global business network that makes full use of the individuality and uniqueness of diverse employees, as well as a corporate culture where everyone can work and participate to their full potential.
NEC's understanding of both the business and social value of diversity also fuels its work in AI, where it has more than 50 years of research and development experience and a world-class team of data scientists. AI is a truly transformative technology, but its outcomes are entirely driven by the data it is fed. Lack of diversity among the companies designing AI systems in Silicon Valley has been shown to perpetuate major gender and racial biases. NEC is passionate about leveraging AI to create a safe and constructive society for everyone.
Central to NEC's vision is a striving to help create a richer and brighter future for all participants in the digital age. The company brings together and integrates technology and expertise to create the ICT-enabled society of tomorrow, collaborating closely with partners and customers around the world to ensure all projects are fine-tuned to local needs.
Digital technologies are expected to transform social systems significantly over the next ten to twenty years and NEC will be at the forefront of these crucial step changes, supported by the world-leading R&D at NEC Laboratories.
We live in a world where nice-to-have solutions don't exist; only must-have solutions do. This has forced NEC to change completely the way it conducts its R&D. Instead of developing technologies first and working on solution ideas later, it starts with a social problem, then works on solutions, and only after that comes the technology to enable the solution.
For this purpose, NEC Laboratories has a solution ideation team that works on identifying social problems and designing solution ideas, and a data science team working on data analysis and implementation of the solutions.
Social value with digital data
Previously, NEC promoted the creation of social value based solely on ICT, but taking advantage of digital data has become even more important for the future. The company has identified three major processes in the use of digital data: digitizing the real world and visualizing it in the cyber world; analysing the problems of the real world using the captured digital data; and applying prescriptions based on the analysis results to the real world to achieve new value.
To implement these processes, NEC believes it is important to create technologies that have a significant impact on society, particularly in fields such as AI, data science and biometrics where technology capabilities are rapidly advancing. Its facial recognition solution NeoFace, for example, is used for national ID, access control in more than 70 countries and regions.
That social value is further evident through NEC's work with non-profit organization Gavi: The Vaccine Alliance, which estimates one tenth of children worldwide do not receive necessary health vaccinations, largely due to a lack of formal identification solutions or documentation.
Mobile devices make it easy to capture biometric data, such as fingerprints, but this is harder to achieve for infants due to their small fingers. NEC partnered with Simprints, a tech startup from the University of Cambridge, to develop a scalable, AI-based algorithm that can accurately capture infants' fingerprints and link their identities with their medical records. This is expected to boost vaccination coverage globally and streamline the manufacturing supply management of vaccines.
AI is also pivotal in transforming financial services. The rise of cybersecurity risks and fast-moving customer demands mean banks and other financial services providers are craving the agility needed to succeed in the digital age.
Banqsoft, a unit within NEC, is helping to create the banks of the future by developing an AI-based banking-as-a-service, or BaaS, offering that provides financial services firms with a vendor-agnostic suite of innovative functions systems, such as deposits, loans and asset financing, all delivered as a subscription-based service. This unique solution gives financial services providers the ability to respond rapidly to challenges and opportunities that emerge.
Elsewhere, NEC is using its innovation to help alleviate poverty in Buenos Aires. In Argentina's capital, imperfect information was cited as a key cause of a poverty level of 16.2 percent.
A four-year project by NEC aims to increase access to quality goods and services by providing all residents with a blockchain-based digital ID system that allows accurate and secure identification of information about a person's activities, while protecting their privacy and enabling them to monitor their own data. The service will receive data input for unbanked individuals created by a digital wallet, allowing them to access financial services, such as storing digital money and making payments, transfers and remittances, while building a transactional blockchain log that is immutable and secure.