NEC Kanagawa Data Center
NEC is pursuing "Safety & Security", "Efficiency" and "Hybrid" by our original updated technology and know-how. NEC Kanagawa Data Center is a flag ship data center in eastern Japan which corresponds to various needs by these features.
Introduction video
NEC Kanagawa Data Center - Top-class energy saving and hybrid cloud achieved by NEC's advanced technologies
Safety & Security
Safe and convenient location
Disaster-resistant location
About an hour from Shinjuku Station
NEC Kanagawa Data Center is built on solid ground and located over 14km away from any active faults, over 30km inland from the coastline, and outside the damage-susceptible areas designated in seismic hazard maps for Japan. So systems are well protected and unlikely to be affected by natural disasters.

Moreover, NEC Kanagawa Data Center is only a one-hour train ride from Shinjuku Station, making it highly accessible as well as secure.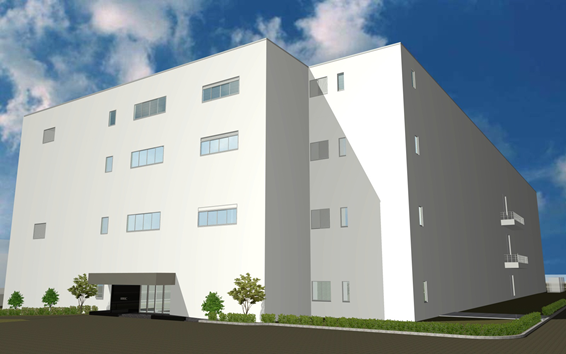 Preparation for system safety and business continuity
Power equipment with redundant configuration

Private power generators in case of power outage
Should a power outage or disaster occur, the system immediately switches to a private power supply mode that can run for 72 hours without refueling.
Quake-resistant building
Seismic isolation floors that keep server racks upright
Well-prepared security
Monitoring of all unauthorized accesses
Reports for internal control audits
In addition to physical security measures such as manned monitoring, automated monitoring, monitoring cameras and biometric authentication, information security measures provided by the Security Operation Center are also in place. Security monitoring, alert systems, knowledge sharing and coordination with NEC security specialists ensure solid information security.

Moreover, an ID and access management tool and internal control assurance reports for internal control audits are available as options for NEC Cloud IaaS. (SOC2 Type2 report*)
*

SOC2 (Service Organization Control 2) Reports: Internal control reports on the services provided by a service organization. Established by the American Institute of Certified Public Accountants (AICPA)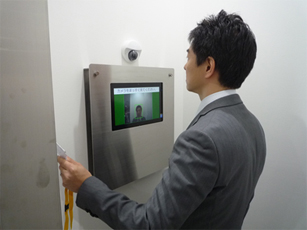 Registering face data with ID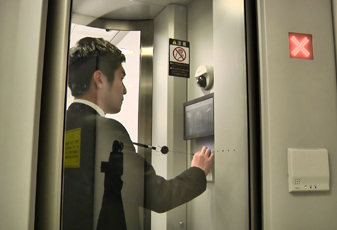 Face recognition in circle gate
Efficiency
High specifications
The latest computer equipment optimized for data centers can be installed
Computer equipment optimized for data centers is made highly dense to efficiently utilize limited space. To install this type of equipment, data centers require a sufficient floor load and power supply capacity.

NEC Kanagawa Data Center features a maximum 1.5 t/m² floor load and 20 kVA/rack rated power, making it capable of housing the latest computer equipment.
Power savings
Servers specially developed for NEC Data Centers

Cutting-edge cooling technology requires no power
Energy conservation is an important issue at data centers because it impacts the environment and limited natural resources.

To maximize energy efficiency, NEC developed a power-saving, high-density server exclusively for its cloud infrastructure service "NEC Cloud IaaS". Unique server-rack cooling technology utilizes phase-change cooling, which occurs when liquid is vaporized, to eliminate the need of power for liquid circulation and thereby further conserve energy.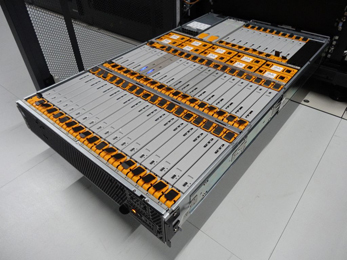 High density server
Phase-change cooling unit
Hybrid
Hybrid integration
Integrated operation of cloud service and housing service environments
NEC Kanagawa Data Center is a hybrid data center that provides cloud infrastructure service "NEC Cloud IaaS" as well as housing (colocation) service.

While migrating cloud ready systems to "NEC Cloud IaaS", customers can use the housing service to host their own systems that are difficult to migrate to cloud or their own dedicated private cloud systems. This enables integrated operation of cloud and housing systems within the same data center.

In addition, Software-Defined Networking (SDN) enables flexible changing of network configurations. Moreover, inter-data-center networks enable coordination with other NEC data centers.
High-quality operation services
Operation by NEC specialists

ITIL®-based operation structure
"Integrated IT Service Management Center" centrally operates and monitors NEC's major data centers, including NEC Kanagawa Data Center.

These operation and monitoring services are structured based on ITIL® and are managed by operators with vast expertise. To ensure consistent operational quality, the center provides optimized operation planning, standardization and systemization using an NEC framework developed through vast data center experience.

Customers can monitor their incident status on the web portal.
*

ITIL® (Information Technology Infrastructure Library):
A publicized framework with compiled best practices (based on success stories) for IT service management. (ITIL® is a Registered Trademark of AXELOS Limited.)