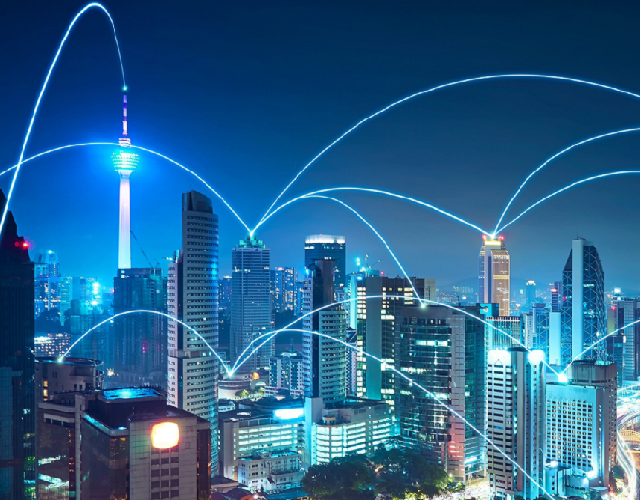 Open vRAN architecture provides a disruptive approach to the way mobile networks are built. The potential benefits are significant and wide-reaching from avoiding vendor lock-in to transformational cost reduction potential.
By leveraging extensive portfolio and proven expertise in both IT and network domains, NEC is uniquely positioned to understand and respond to the challenges mobile networks are facing with the arrival of virtualization and RAN disaggregation.
NEC brings together the best vRAN software, RU's and xHaul equipment with various types of cloud and management elements from broad industry partners and maximizing the best-of-breed ecosystem benefits for Communication Service Providers to deploy Open vRAN.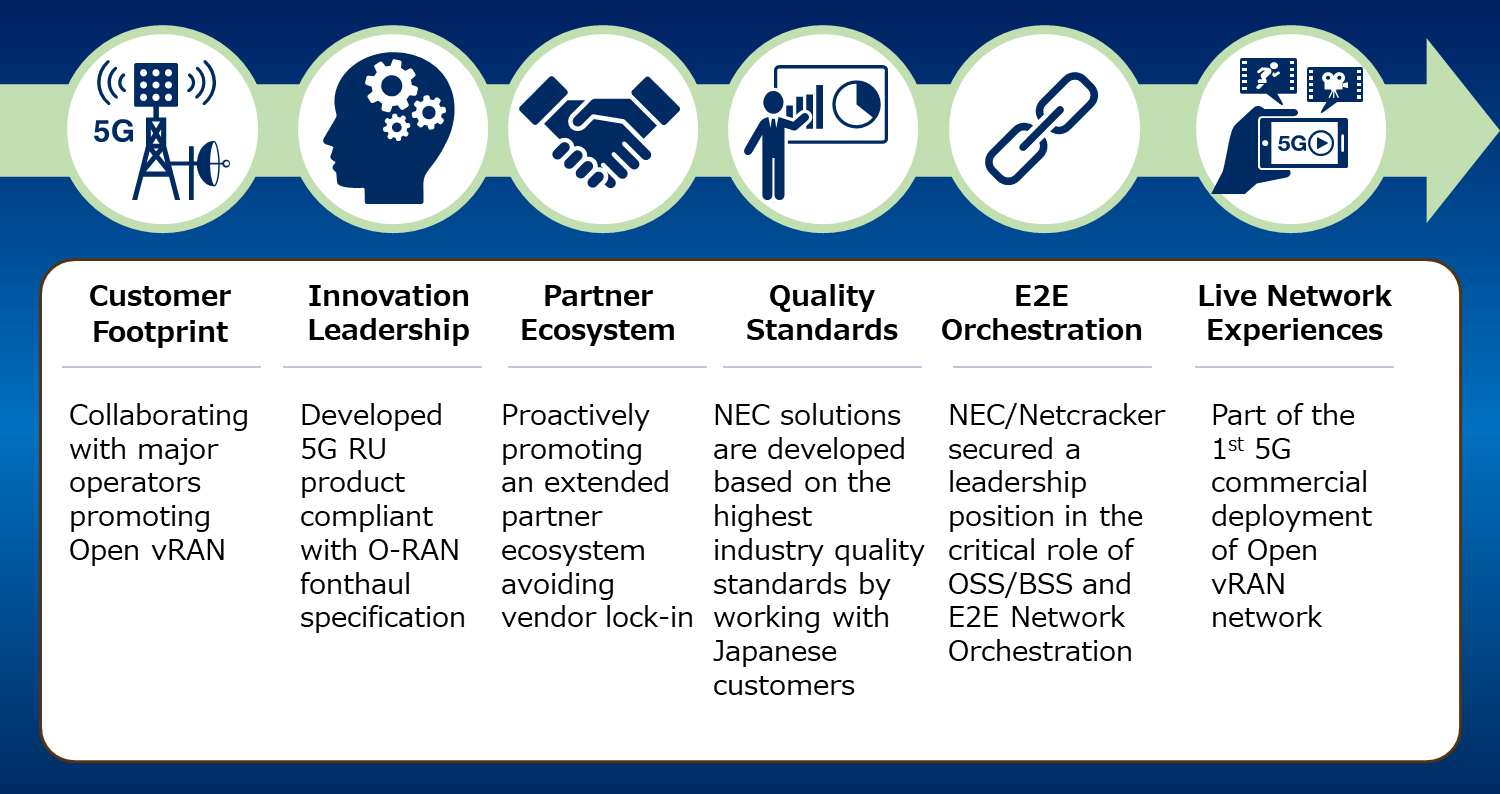 An established footprint, strong RF expertise and Telco system integration capabilities have positioned NEC as a critical partner to support Communication Service Providers in navigating and shaping their network strategies and exploring new ways of deploying innovative services and business models to transform the future telecoms industry.
For more details, please take a look at our White Paper by downloading from the following link.