August 29, 2018
(Updated: April 1, 2019)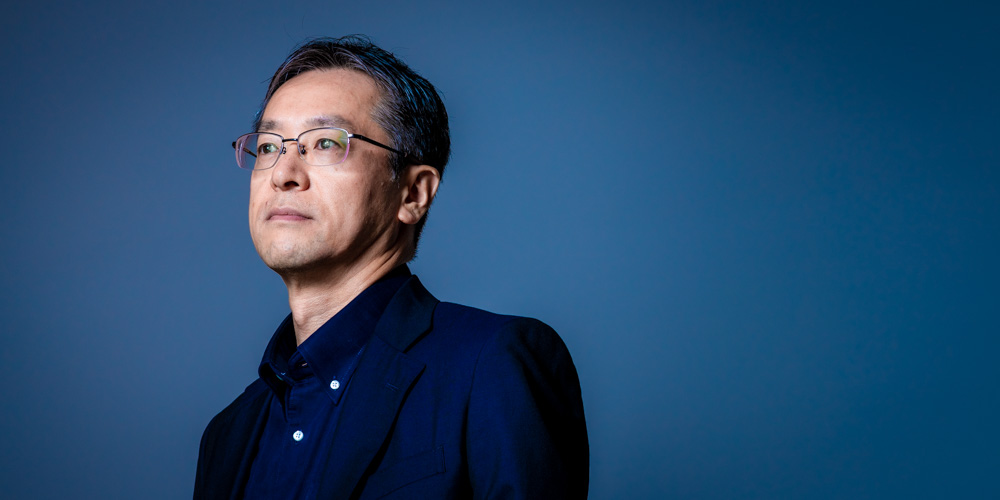 Changing the concept of laboratories through ecosystem R&D
Leveraging global talent and resources to ensure speedy realization of innovative social solutions
― Building laboratories where researchers can take the initiative to promote commercialization on the world stage

To many, a laboratory may evoke the image of a place where research is conducted to develop seeds of potential technology. At NEC Laboratories, we are engaging in initiatives to break out of this back-end laboratory mold. To achieve this, researchers must position themselves front and center and remain actively involved up to the process of commercialization. The next step is to release technologies at an early stage and work in close alignment with customers and external partners to realize speedy commercialization. This is the laboratory model we envision for the future.
AI and IoT technologies, which are an integral part of research at our laboratories, will continue to face rapidly accelerating technological innovation. It goes without saying that expeditious commercialization is the key to surviving the intensifying competition. NEC has a long track record in developing world's first and world's only core technologies and has been working with business units to deliver high quality and high accuracy services to the market. We have found, however, that this pipeline-style flow hinders the speed of commercialization. This is why we believe in the importance of ecosystem-level research under which we can tap into our global talent and resources and work widely and closely with our external partners from the early stages of technology development to effectively achieve commercialization.
One approach we took to achieve this goal was to establish NEC X, Inc. (hereafter NEC X) in Silicon Valley in July 2018. Centered on NEC technologies, this company was established for the purpose of working in co-creation with outstanding researchers, entrepreneurs, and accelerators based in Silicon Valley to enable the expeditious launch of socially impactful businesses (Press release). If commercialization is successful, this creates a win-win situation for us and our partners in the form of shared profits. In other words, the incubation process carried out by researchers will be fully supported by the company.
NEC has long had a strong base of world-class technologies and outstanding roster of researchers. This still holds true to the present day. In fact, a significant number of papers submitted by the NEC Group have been adopted at top AI-related conferences. This reinforces our belief that remarkable achievements can be accomplished by working with external partners worldwide in progression toward commercialization.
― Building organizational support to accelerate the pace of world-class research

NEC has always excelled in the area of real-world sensing. Along with its biometric authentication technologies, such as face recognition that has received the No. 1* rating in accuracy and speed in NIST benchmark tests, NEC drives the world of research with its optical sensing technology as well as its image, audio and scent analytics/analysis technologies. Although NEC's portfolio of technologies like face recognition that can be used to establish objective benchmarks are few and far between, we take pride in the world-class technology we have developed in each of these areas.
Our collective capabilities is another one of our strengths. NEC has a track record in not only AI and IoT, but has continued to pursue business in various other fields including security, hardware, and optical communications. A joint research publication released by NEC and Google has recently (as of July 2018) become a hot topic across the world. The paper demonstrated that machine learning can be used to significantly improve transcontinental communication transmitted over an optical fiber cable. This result was realized due to NEC's track record in not only machine learning but in the optical communications field.
But more importantly, we should never forget that these strengths were realized due to the untiring efforts of our outstanding researchers. The NEC Group is currently home to about 900 researchers from various nations and of various nationalities. Our Japanese researchers account for about half the number of researchers. Our organization has been growing increasingly global over the last several years.
Outstanding researchers are defined by research talent who have highly sophisticated technological research capabilities along with a business mindset that compels them to make a social impact. We have researchers of this caliber at NEC who have demonstrated significant accomplishments. In hindsight, however, we now realize we have relied too heavily on the individual drive of these researchers in the commercialization process up to now. In light of this realization, the company aims to fully back the passionate endeavors of our outstanding researchers. For instance, in the case of Research fellow Fujimaki who developed the Automated Prediction Analysis Technology, the company supported him in newly establishing dotData, Inc. in Silicon Valley on April 26, 2018. And of course Mr. Fujimaki owns the rights to the automated predication analysis technology.
Besides the establishment of new companies, we actively support our outstanding researchers in other ways such as providing executive-level benefits in line with global standards.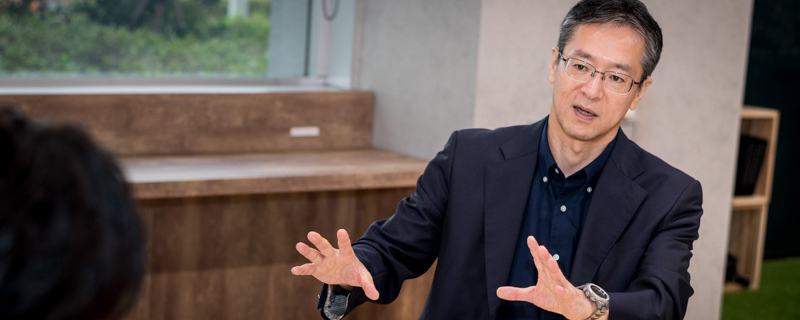 *

MBGC 2009 (Multiple Biometric Grand Challenge)
MBE 2010 (Multiple Biometrics Evaluation)
FRVT 2013 (Face Recognition Vendor Test)
FIVE 2017 (Face In Video Evaluation)
― Pursuing bold innovations starting with Machine Learning 2.0

At NEC Laboratories, we continue to churn out new ICT-based social solutions with technological innovation at the core. Going forward, this stance will remain unchanged. However, innovation based on changing previous methods by a mere 10% will not be enough. We must create moonshot innovations that bring about a dramatic ten fold change. The progress of digital transformation is expected to significantly transform social systems within the next 10 to 20 years. Innovative research and development that go beyond mere improvements made to conventional solutions will bear great meaning.
For instance, we are in the midst of devising the Machine Learning 2.0 concept. The current machine learning technology requires massive amounts of data or long periods of time for expert-based analysis. This makes it difficult for the technology to be used immediately on-site, which has hindered widespread use. For this reason, we believe that the creation of Machine Learning 2.0 as a new framework that can be used by anyone to conduct effective analysis can help take businesses to the next level of technological innovation. NEC is already making headway to realize this technology through the development of compact vector computers that can accelerate automated prediction analysis technology and machine learning capabilities. The seeds of innovative technology are beginning to sprout and enable such functions as analysis with small amounts of data. We aim to use these technologies as tools to accelerate the spread of AI and IoT.
As you can see, we are in the midst of a major transformation. The drivers of this transformation are our outstanding researchers. We currently have about 900 researchers around the world engaged in this research, and we hope many more of the best and the brightest from around the world join our laboratories. We are fully committed to building an environment in which researchers can flourish and fully exercise their abilities. We would like to welcome aboard anyone possessing the entrepreneurial spirit capable of using NEC's knowhow, assets, customer channels and capital as a stepping stone to start up new businesses.
Organization, Whereabouts
Central Research Laboratories