Smart Bike Parking Solution
YAZAKI HAIPHONG VIETNAM

How NEC's face recognition solution helped solve a company's parking congestion
Finding a solution to efficiently manage parking for over 2,000 motorcycles
The YAZAKI Group in Japan has been a world-leading producer of wire harnesses for automobiles since 1939. Today, the wire harnesses made by the YAZAKI are employed by every car manufacturer in Japan and are fitted on their modern car models. The company's wire harnesses and associated components are also supplied to overseas car manufacturers from multiple bases worldwide.

Its factory in Vietnam, YAZAKI HAIPHONG, employs over 3,000 workers, and most of them commute to work daily on their motorbikes. After braving the rush hour on their way to work, employees face long queues when they arrive at the factory. Previously, the company only employed eight security guards to manually verify the ID cards and license plates of all the bikes before issuing the riders with a paper ticket. Upon exit, the employees will return their parking tickets to the guards.
An overloaded parking system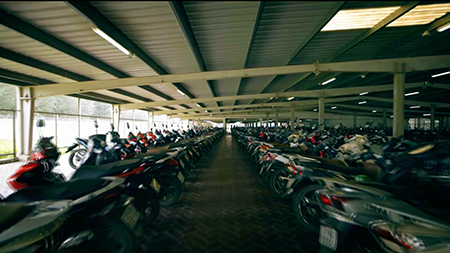 Employees of YAZAKI HAIPHONG often faced inefficient manual gate access control when trying to enter the bike parking area. Using paper tickets resulted in congestion and long waiting lines. Each security guard had to process over 250 employees and their vehicles as quickly as possible to get them to work on time. This was a cause for concern as the occasional negligence could lead to a higher risk of unauthorized entry and theft of bikes.

Additionally, it was difficult to search through the in/out log since everything was manually recorded. The management team also found that the longer processing times reduced the security's team ability to focus on more crucial security tasks.
An overhaul of the manual parking system
YAZAKI HAIPHONG's management team was determined to give the old manual parking system a complete overhaul, and they wanted to find a solution that would:
Eliminate human error in ID checking and matching the bike license plates to their riders
Increase the security of the bike park to prevent theft of vehicles and unauthorized entry
Digitalise the entire process so that the security team can easily manage the in/out logs
Optimise the productivity of the security team, allowing them to focus on more crucial security tasks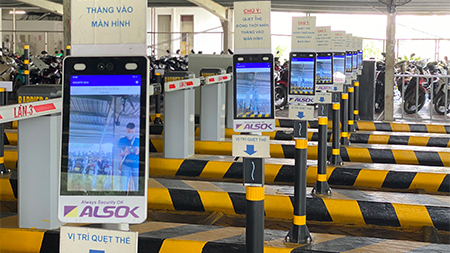 NEC has been highly regarded by YAZAKI as a technology partner since the companies' partnership in Japan, where NEC was tasked to undertake YAZAKI's smart factory conversion project. With the successful implementation, YAZAKI wanted to continue partnering with NEC for its face recognition technology, its fast and accurate recognition capabilities, as well as its expertise in the manufacturing industry. This relationship formed the cornerstone for the project in Vietnam.

To tackle the challenge at YAZAKI HAIPHONG VIETNAM, NEC partnered with ALSOK to introduce the 20-terminal Smart Bike Parking Solution. It offers enhanced security by using NEC's face recognition technology to match the faces of employees, their ID card, and their license plates upon every entry and exit.

ALSOK, or Sohgo Security Services Co., Ltd., is a leading security company based in Tokyo, Japan, providing a comprehensive range of security solutions. In the Smart Bike Parking Solution, ALSOK was engaged for the security gate and ID card system that could work seamlessly in real-time with NEC's face recognition solution.
When an employee rides to the automated gate, they present their ID card to the scanner, while the face recognition camera scans their face and matches it to the ID in YAZAKI's database. At the same time, another AI-assisted camera would scan their vehicle's license plate and check it against the company's record of authorized vehicles. While this might seem like a complicated process, in its everyday operation, it takes only a matter of seconds for the employee to gain entry.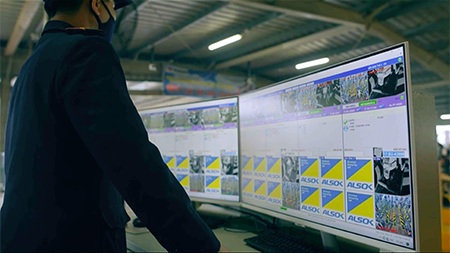 Processing these three pieces of essential information enhances security by automatically denying entry to:
Anyone whose face is not recognised as being an authorized person
Any personnel that is not able to present an employee ID card
Any vehicle which does not have its license plate registered in the company's database
Upon exit, if an employee tries to ride out with a motorcycle other than the one they came in with, they would be denied exit, and the security team will be alerted to investigate if there has been a case of vehicle theft, or if the rider-motorcycle mismatch has happened due to employees lending their vehicles out to colleagues.
The world's most accurate face recognition technology
The effectiveness of the Smart Bike Parking Solution is largely attributed to NEC's face recognition technology, which has been recognised as number one in the world multiple times in benchmarks sponsored by the National Institute of Standards and Technology (NIST), an independent body that tests biometrics technologies. It has also clinched the top spot in 2020 and 2022's Frost and Sullivan Radar for Biometrics.

Even if the employee's face is partially covered, the face recognition solution will be able to accurately identify, cross-check, and authenticate them instantly, eliminating any risk of identity spoofing while allowing YAZAKI's employees to wear their helmets and face masks while entering or exiting the parking area.

Another challenge faced by face recognition systems is harsh outdoor lighting conditions, which might interfere with identification accuracy. However, NEC's face recognition solution remains accurate even under challenging elements.

NEC's biometric authentication solution was first developed for use in the area of safety management, but this time, its usefulness proved to be essential for the improved parking management at YAZAKI HAIPHONG VIETNAM.

With the Smart Bike Parking Solution, managing the entry and exit of bikes has become more streamlined and efficient.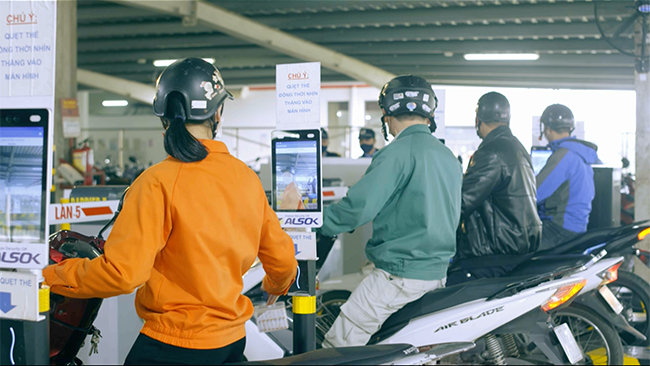 Safety

NEC uses the world's most accurate face recognition technology(*), which can identify employees even through their face masks. Employees are assured that no one else can exit the bike park with their vehicles, eliminating the risk of theft, and giving them greater peace of mind at the workplace.
Significantly reduced face-to-face interactions between security guards and employees, thus optimising the productivity of the security team.
The automated system allows security guards to focus on more crucial security tasks instead of issuing tickets, indirectly increasing the level of security on the premises and creating a safer work environment for the employees.

Efficient digitalised management

Every bike entry and exit is digitally logged in the system, allowing efficient access to the logs when necessary
Greater environmental sustainability – paper tickets are no longer used, helping to save costs and paper consumption
"I no longer have to wait in line to receive my ticket. Also, I can safely leave my bike in the parking lot now. Face recognition allowed us to enter and exit the parking lot quickly." –
Employee, YAZAKI HAIPHONG VIETNAM
Face recognition for the future – more than just safe entry and exit
At YAZAKI HAIPHONG, the teams continue working together to develop a more extensive, fully-integrated biometric ID solution across different departments.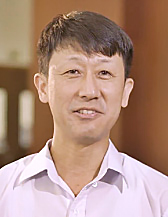 "We are keen on providing our employees with a high-tech and digitized workplace, and we hope to expand this project to other back-office functions at our factory. We are eager to start new projects with NEC and ALSOK in the future. " – Factory Manager, YAZAKI HAIPHONG VIETNAM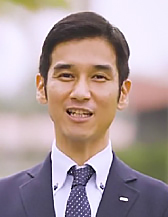 "We are pleased to play a role in digitalising YAZAKI's parking system and support their wider transformation efforts. We share NEC's goal of improving societies through digital transformation, and hope to continue extending this partnership by developing and implementing solutions that contribute to the safety and security of our customers." – Deputy Director, ALSOK Vietnam
Currently, NEC is supporting YAZAKI HAIPHONG's transition to a Smart Factory. The implementation of a Human Resource System called Caputtin'o Ⅱ is underway as one of the first steps to transforming the company's back-office operations.

The successful partnership will see the two companies exploring more use cases for NEC's technology, including other YAZAKI factories. In time, we are looking forward to integrated solutions that leverage NEC's expertise in centralized supply chain management, security, and AI-assisted processes, to help YAZAKI fully transition into a Smart Organization.
(*)

NEC ranked No.1 several times as the world's most accurate face recognition technology in vendor tests conducted by the US National Institute of Standards and Technology(NIST).The evaluation results do not represent recommendations by the US government for specific products.
Transforming a Smart Factory with Biometrics,
Powered by NEC I:Delight