NEC World Children's Nature Club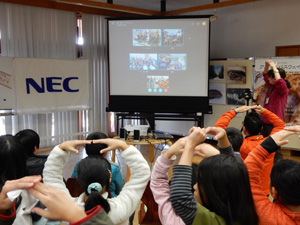 Five sites connected
We started "NEC World Children's Nature Club" in cooperation with the "Kiyosato Educational Experiment Project (KEEP)" in 2008 in order to foster children's awareness of natural environment and global perspective, and verify the possibility of IT use in environmental education.

Children in Indonesia joined in this program in FY2015 in addition to Japan, Malaysia, Taiwan, China and Philippines, and a 3-day nature experience program is held with the help of NEC local affiliates in each region to exchange opinions through a video conference system.

In this program, children share their discoveries and experiences of joy and thrill with children in other regions, broadening their perspective from the local level to understand the uniqueness of their own environment and culture to the global level to understand the differences of other regions.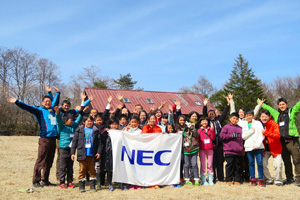 Children from Japan and Malaysia joined in Kiyosato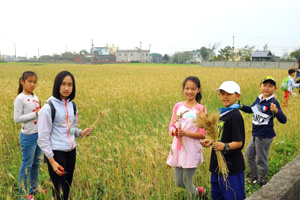 Visiting wheat field (Taiwan)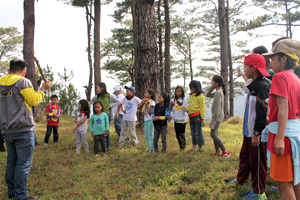 Searching in a forest (Philippines)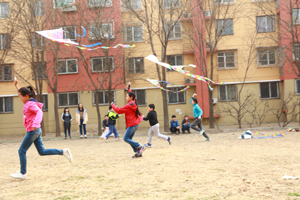 Flying self-made kites (China)
Program Partner
Kiyosato Educational Experiment Project (KEEP)