Industry Eco-system
Industries are having to adapt to major changes such as the increasingly complex and inter-related nature of social issues, the diversification of consumer needs, and new market entrants. NEC is striving to shape industries for a better future, by creating innovative eco-systems that go beyond individual companies and sectors, and create new and necessary industrial connections.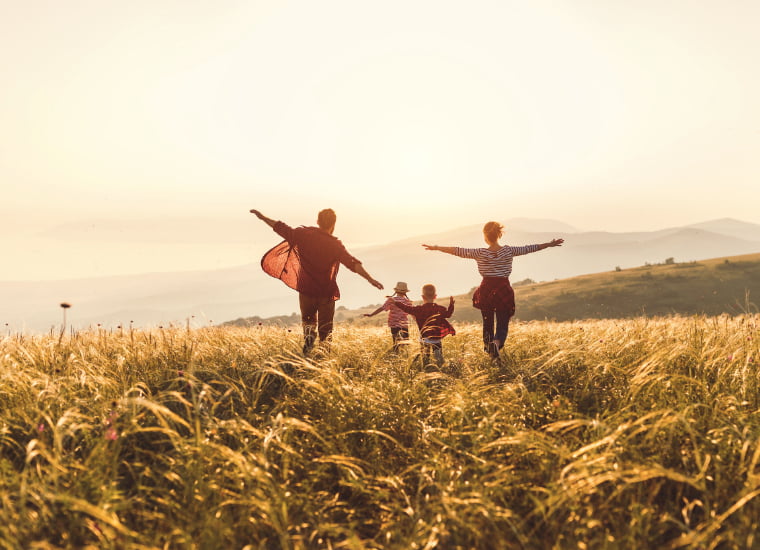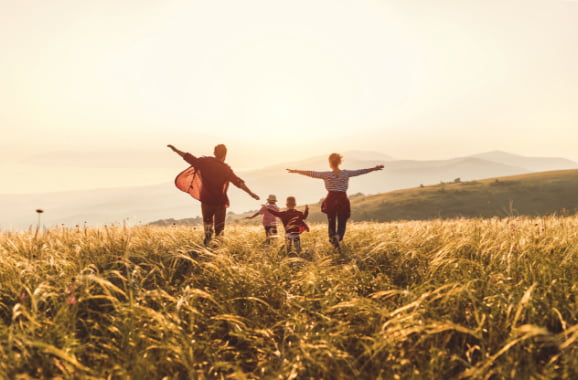 The future is already here
What if food loss became a thing of the past?

Kyosuke has sourced a new product for his company, domestically produced lychee jam, and is proud to see them hit store shelves.

Their best-by period isn't very long, but with AI used in the cultivation and production process, as well as for forecasting product demand, there is no danger of large amounts of jam or raw ingredients going to waste.

The lychee jam is a hit. As he watches customers eagerly pack them into their shopping baskets, Kyosuke imagines the smiles on the producers' faces.

Not content to sit on their laurels, Kyosuke and his colleagues are already thinking about how to make the next batch even better. They're set to meet with their production, processing, distribution and retail partners to discuss ways to optimize the production volume, as well as the processing and distribution timing, based on AI-analysis data.

What if you could launch a business almost instantly?

Isabella is exchanging ideas in the communication area of her shared office when she realizes there is an unmet need for homemaker services.

She immediately logs into an AI matching system to look for an app developer and a supplier of the necessary professional-grade tools.

Before long, Isabella has assembled a group of potential local partners and is able to immediately verify their identities online. Having finalized her team, her concept for a new service is ready for launch.

Hearing clients rave about the team's thorough and reliable work, Isabella is already starting to form a new business idea in her head.
Find out more about bringing amazing ideas to life
The people pushing the boundaries
The people pushing the boundaries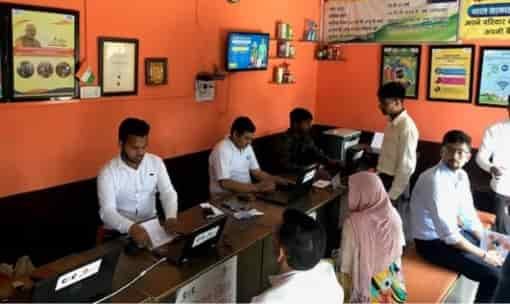 CSC e-Governance Services India Ltd.
Supporting the digital inclusion of 900 million citizens across rural India:
How insights from transaction data are being used to improve a wide range of digital services
NEC Corporation India, a wholly owned subsidiary of NEC Corporation, and CSC e-Governance Services India Ltd. (CSC SPV) have formed a strategic alliance to jointly develop and deliver new digital services to approximately 900 million citizens living in rural India. As part of this alliance, NEC India has become CSC SPV's third-biggest shareholder. NEC India and CSC SPV have also created a joint working group to develop innovative digital services for rural citizens.

CSC SPV was set up by the Indian government to oversee implementation of the Common Service Centres (CSCs) scheme. CSCs are access points to various digital services, such as essential public utility services and social welfare benefits, and contribute to a digitally and financially inclusive society.

NEC India and CSC SPV have previously worked together with leading Indian banks to provide financial inclusion services for residents not covered by traditional bank branches and ATMs. Building on that success, they are aiming to unlock new opportunities and bring additional value to citizens and CSC operators through this strategic alliance.

Every day, more than 470,000 transactions occur at CSCs across India. By leveraging NEC's expertise in areas such as AI and data analytics, NEC India and CSC SPV will elucidate insights from transaction data to launch new services or improve the variety and efficiency of existing ones, across a wide range of sectors, for the benefit of citizens.
Words from the project team
Dr. Dinesh Kumar Tyagi, Managing Director,CSC e-Governance Services India Ltd.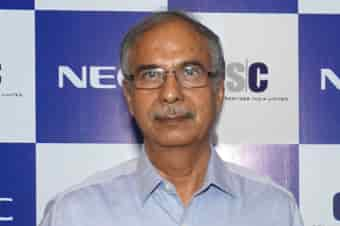 The association with NEC India will help in utilising technologies for delivery of various services to citizens, especially those living in rural India. Education, financial inclusion and telemedicine are the areas where innovative technologies can be utilised to improve the quality of life for people living in rural India.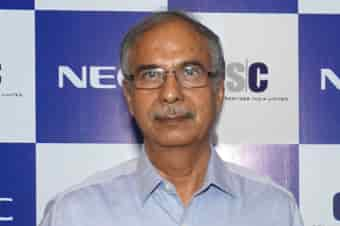 Words from the project team
Takayama Kazuyuki, Associate Vice President, NEC Corporation India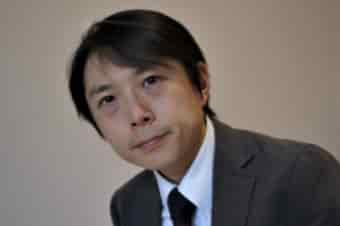 We are delighted to extend our involvement with CSC SPV to digitally empower residents in rural areas. With this strategic alliance, our innovative technologies will unlock new opportunities like financial services, logistics system enhancement and healthcare support, etc., and bring additional value to citizens, CSC village-level entrepreneurs as well as CSC SPV.