NEC to provide facial recognition system for new "Face Express" check-in to boarding process at Narita and Haneda Airports
Tokyo, March 25, 2021 - NEC Corporation (NEC; TSE: 6701) today announced the operator of Narita International Airport (NRT), Narita International Airport Corporation (NAA), and the operator of Tokyo International Airport (Haneda Airport, HND), Tokyo International Air Terminal Corporation (TIAT), will commence trial for "Face Express," a new boarding procedure for international departure flights using facial recognition technology, in April 2021, utilizing a facial recognition system that belongs to NEC's portfolio of advanced biometric authentication technologies, "Bio-IDiom" (*1), and features the world's most accurate precision (*2).

Face Express will allow passengers to access and proceed through procedures at the airport (check-in, baggage drop, security checkpoint entrance, boarding gate, etc.) without showing their passport and boarding pass by registering their facial image. This will achieve seamless procedures and, because it is contactless, it will reduce the infection risks posed by person-to-person contact.

The two airports will commence trial operation as below and will launch the service in July.
Narita International Airport (NRT)
Start of trial operation:

April 13, 2021

Participating airlines:

All Nippon Airways, Japan Airlines
(more airlines will participate later)

Locations:

[South Wing Terminal 1] Check-in Island C / Gates 51 to 57A
[Terminal 2] Check-in Island K / Gates 61 to 66, 71, 81 to 83, 91 to 93
Service details are available at the following URL:


https://www.narita-airport.jp/en/faceexpress/
Tokyo International Airport (HND)
Start of trial operation:

April 13, 2021

Participating airlines:

Airlines operating international flights at HND

Device location:

[Terminal 3] Check-in Islands D, E, G, H, I, J / All gates
[Terminal 2*] Check-in Islands P, Q, T / All gates
*All international counters are closed at present.
Service details will be released soon on the Haneda Airport website
(

https://tokyo-haneda.com/en/).
Face Express logo indicates boarding procedures using facial recognition technology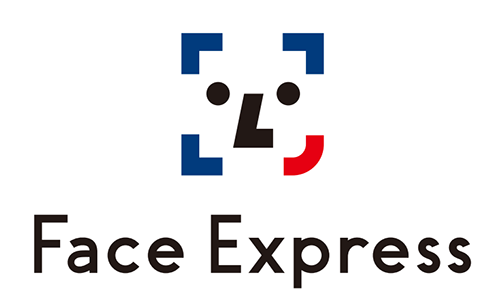 The new boarding procedure is recognized as "One ID" in the aviation industry, however, the "Face Express" name and logo was created so that passengers could more visually understand the service. Face Express will be used at both Narita International Airport and Tokyo International Airport going forward.

NEC has provided about 50 airports around the world with systems utilizing biometric authentication technologies, including facial recognition. In addition, NEC has established "NEC I:Delight" (*3), a concept that provides customers with an integrated experience in multiple locations and services through biometric authentication. NEC will continue to accelerate and strengthen its efforts to develop solutions and services using advanced technologies, thereby contributing to the realization of a safe, secure and vibrant society.
※

The name and logo of "Face Express" are registered trademarks of NAA.
About NEC Corporation
NEC Corporation has established itself as a leader in the integration of IT and network technologies while promoting the brand statement of "Orchestrating a brighter world." NEC enables businesses and communities to adapt to rapid changes taking place in both society and the market as it provides for the social values of safety, security, fairness and efficiency to promote a more sustainable world where everyone has the chance to reach their full potential. For more information, visit NEC at https://www.nec.com.

NEC is a registered trademark of NEC Corporation. All Rights Reserved. Other product or service marks mentioned herein are the trademarks of their respective owners. © NEC Corporation.