NEC technology identifies individuals using sound
Tokyo, February 27, 2018 - NEC Corporation (NEC; TSE: 6701) today announced the development of a biometric recognition technology that identifies individuals by measuring the differences in the shapes of ear cavities with sound that is inaudible to the human ear. This enhanced ear acoustic authentication technology (Note 1), which is expected to be available by the end of 2018, was developed in cooperation with Nagaoka National College of Technology.

Conventional ear acoustic authentication is audible to the human ear and tends to cause discomfort that interferes with work, concentration and hearing ambient sound. This new technology reinforces security through full-time (constant) recognition that does not interfere with the behavior or work of users.

The technology accurately identifies individuals by measuring acoustic characteristics that represent the shape of a user's ear canal. Smart earphones, which are also equipped with microphones, emit high-frequency (18 to 48 kHz) inaudible sound, which is then reflected from the ear canal (Figs. 1 and 2) and captured by the microphones. Analysis of the reflected sounds enables the characteristics of an individual's ear canal to be determined.

"NEC developed this technology with a view to preventing identity fraud and ensuring safety and confidence in the maintenance, management, and security of important social infrastructure," said Akio Yamada, general manager, Data Science Laboratories, NEC Corporation. "This technology can help to increase the efficiency of operations at medical facilities and call centers, for example, through hands-free recognition that is provided through the use of smart earphones, which users are already comfortable with using in daily life."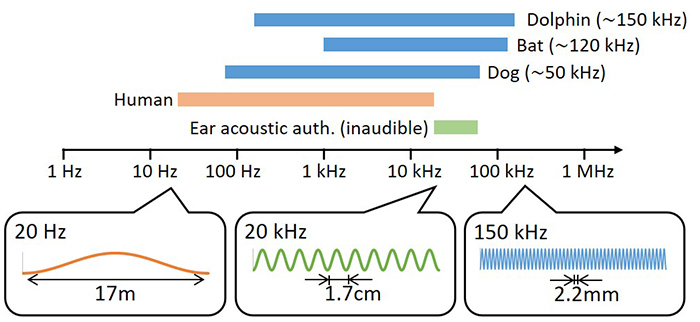 Fig. 1: Audible field for select animals (audible frequency range).
NEC's new technology uses sound of 18 to 48 kHz (wavelength: 7 to 18 mm) that is inaudible to humans (Note 2)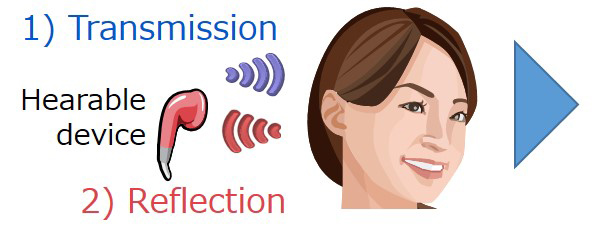 Conventional technology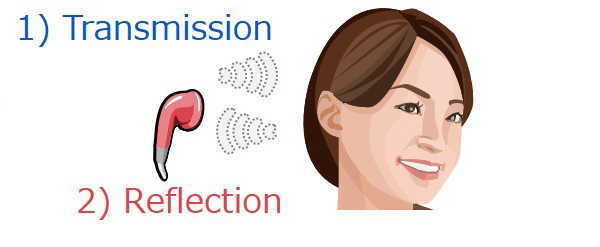 New technology
Fig. 2: Sound that is inaudible to the human ear is sent, and individuals are identified by the reflected sound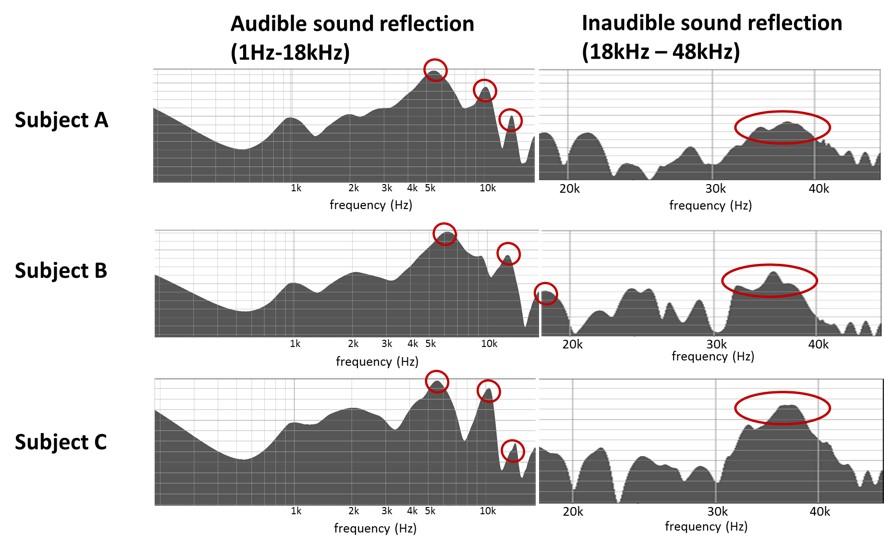 Fig. 3: The differences in the shape of the ear canal, which is unique for each person, can be measured using audible sound and inaudible sound
***
(Note 1) Press release issued March 7, 2016
NEC develops biometrics technology that uses sound to distinguish individually unique ear canal shape
http://www.nec.com/en/press/201603/global_20160307_01.html

(Note 2) Created based on materials such as "Science Window" issued by the Japan Science and Technology Agency.
About NEC Corporation
NEC Corporation is a leader in the integration of IT and network technologies that benefit businesses and people around the world. By providing a combination of products and solutions that cross utilize the company's experience and global resources, NEC's advanced technologies meet the complex and ever-changing needs of its customers. NEC brings more than 100 years of expertise in technological innovation to empower people, businesses and society. For more information, visit NEC at http://www.nec.com.

The NEC Group globally provides "Solutions for Society" that promote the safety, security, efficiency and equality of society. Under the company's corporate message of "Orchestrating a brighter world," NEC aims to help solve a wide range of challenging issues and to create new social value for the changing world of tomorrow. For more information, please visit

http://www.nec.com/en/global/about/vision/message.html

NEC is a registered trademark of NEC Corporation. All Rights Reserved. Other product or service marks mentioned herein are the trademarks of their respective owners. © NEC Corporation.