NEC Activities on Blockchain


NEC Activities on Blockchain
The global shift to digital presented a host of possibilities.
But, with new capabilities came new risks, the gravest among these being security and privacy.

Against this backdrop, blockchain held immense promise and development of this revolutionary technology rapidly gained momentum.

When a technology is potentially disruptive and when change is too rapid, there's an urgent need to identity vulnerabilities and measure the implications for society at large.

With these broad goals and backed by 100+ years of expertise in technological innovation and research, NEC began exploring blockchain and studying its role in enhancing security, efficiency and neutrality.
The following movie introduces NEC activities on Blockchain.
NEC's research team recognized the potential of blockchain in 2012, when this technology was merely an enabler of Bitcoin.
In a bid to strengthen the global crypto ecosystem, the NEC team invested time in the:
Identification and analysis of vulnerabilities of Blockchain solutions
Design, verification and implementation of Blockchain security enhancements
Application of improved blockchain to financial services, supply chain
management and decentralized storage systems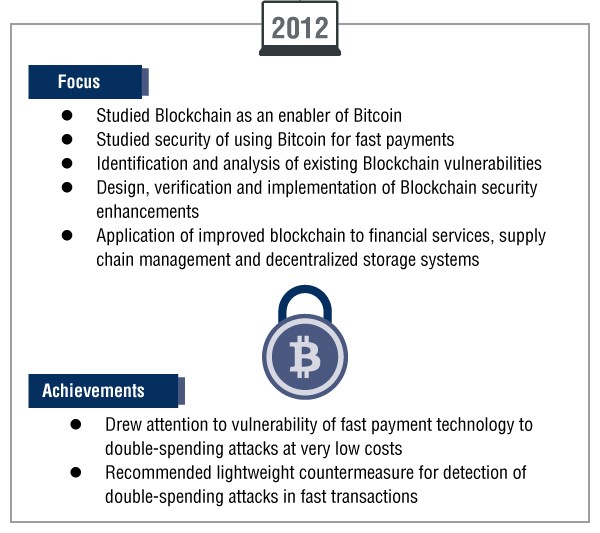 The team studied Bitcoin transactions and the security of using the digital currency for fast payments, when the time between exchange of currency and goods is only a few seconds.

The team found that double-spending attacks could be made on these fast payments at very low costs.

NEC recommended a lightweight countermeasure for the detection of double-spending attacks in fast transactions.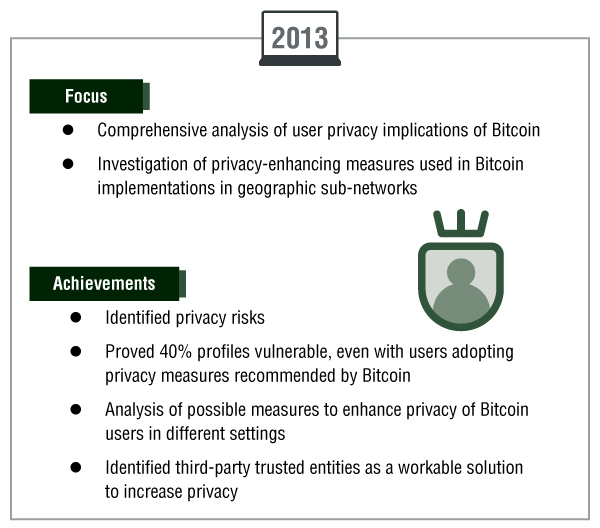 NEC proposed a solution to enhance Privacy and Security
By 2014, Lightweight Bitcoin clients were gaining increasing adoption among Bitcoin users.

These were based on SPV (Simplified Payment Verification), which required users to download and verify only a part of a block in the chain.

SPV brought Bitcoin trading to smartphones.

SPV clients relied on Bloom filters to receive relevant transactions to their local wallets.

The NEC team and our partners determined that SPV compromised privacy.

Providing analytical and empirical proof, the team highlighted how SPV clients leaked considerable information of Bitcoin addresses, while also proposing a solution to enhance privacy.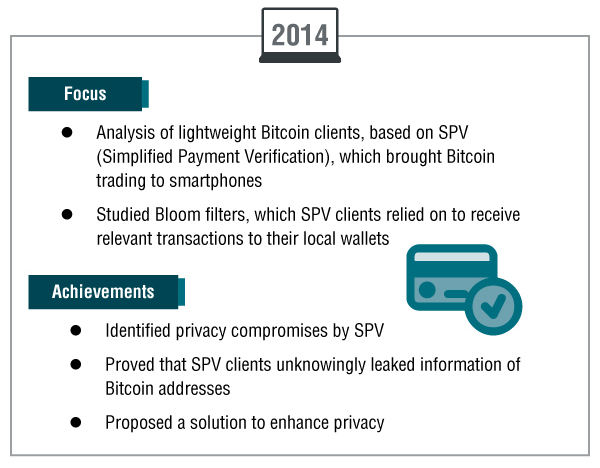 In 2015, there was a significant rise in the number of Bitcoin transactions and block sizes, which was only expected to increase.

To tackle this situation, Bitcoin implemented a number of optimizations and scalability measures.

NEC and our partners discovered that these measures came at the cost of security; and proved that an adversary could exploit them to mount Denial-of-Service attacks and cause double-spend transactions.

NEC and our partners proposed several countermeasures to enhance security without compromising scalability.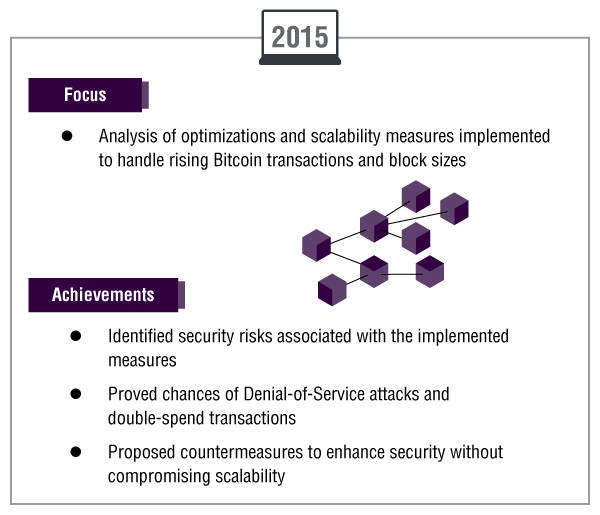 NEC developed a Blockchain for Enterprise Use
By 2016, Proof of Work (PoW) powered blockchains accounted for over 90% of the total crypto market capitalization.

The security provisions of variant (forked) PoW blockchains had not received much attention till then.

NEC and our partners proposed a novel quantitative framework to analyze the security and performance implications of PoW blockchains.

The framework took into account adversary attacks as well as real world constraints to facilitate comparisons of the tradeoffs between performance and security provisions.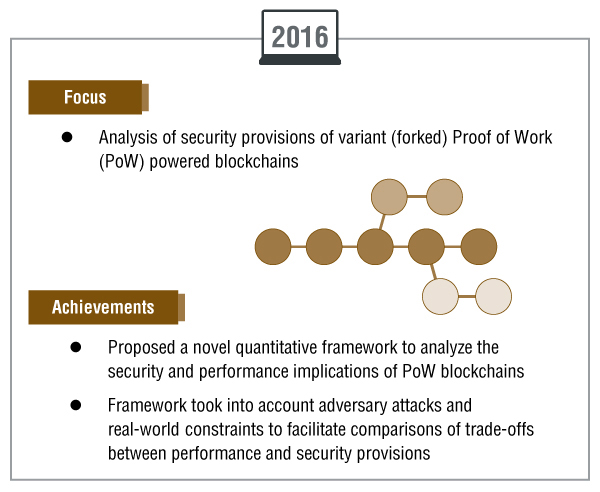 The team continues to study the impact of blockchain technology and to explore new horizons with this innovative technology, with the objective of empowering people, businesses and society.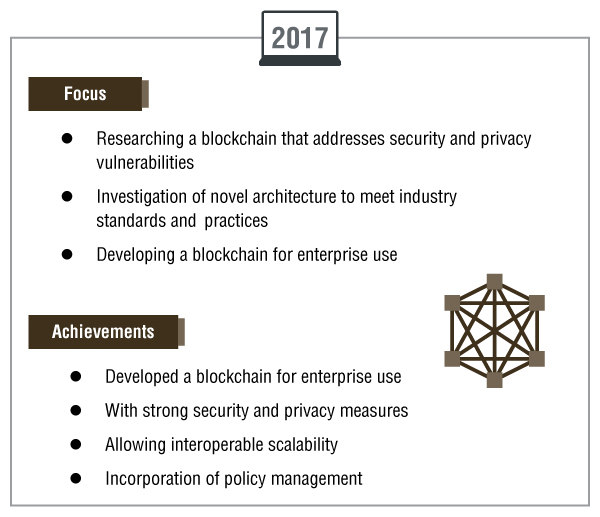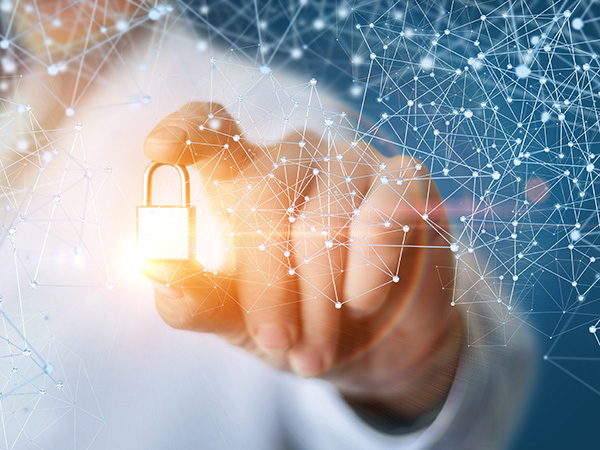 NEC overcame the difficulties of traditional blockchain and developed new technology for enterprise use.