From our lineup of cutting-edge AI technologies, NEC the WISE, we offer various types of software (i.e. analysis engines), which incorporates RAPID Machine Learning (deep learning) characterized by being high-speed and light behavior, and other products.
dotData – automating predictive analytics
The automation of "Feature Engineering" and "Predictive Modeling" will solve the urgent problem of lack of data scientists worldwide. The predictions that dotData derives can reveal business insights that even human data scientists have never imagined. This enables data scientists to focus on examining business actions based on analysis results.
Automation: Automated feature engineering and predictive modeling enable advanced data analytics without depending on individual skills.
Time: Analysis results equal to or more than those, which would take two to three months, are available in less than a day.
Reasons: The predictions, derived based on explainable reasons, can be utilized with confidence for business management decisions.
NEC Advanced Analytics – Invariant Analyzer
Automatic modeling of correlations based on past sensor data enables early detection of anomaly signs.
Packaged as a software product to enable smooth introduction of AI to an existing system.
Support service (starter package) is provided to aid in the introduction and initial operations of the software.
NEC Advanced Analytics – RAPID Machine Learning
Fast and lightweight machine learning application that supports unstructured data including images and text. By learning model data, this technology automatically generates judgment models (discrimination rules), thus enabling low-cost and high-precision image classification and matching.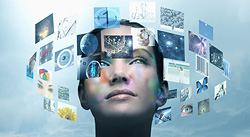 Uniquely tuned machine learning achieves fast and lightweight processing.
Judgment models can be easily created to enable highly accurate discrimination without the need to define complicated conditions.
Applicable to a wide range of industries and diverse businesses.