Radio Units
O-RAN Compliant 5G Radio Units
NEC Open Networks


NEC Open Networks
Radio Unit
O-RAN Compliant 5G Radio Unit
Future-proof Your Network with NEC's Trusted Interoperable 5G Radio Units
Unlike the prior generations such as 3G and 4G where the use of mobile network was limited to voice, email and web services, the advent of 5G especially with Ultra Reliable Low Latency Communication (URLLC) and industry IoT, is anticipated to bring phenomenal benefits to the world we live in. In order for CSPs to stay ahead of the game, there is an imminent need to future-proof their network to enable the provision of services for the ever diversified use cases demanded in the volatile 5G market with speed.

With Open RAN, CSPs will be in the advantageous position to select the best fit Radio Unit (RU) over various vendor options in accordance with requirements of each use case such as coverage, frequency band and size. To leverage this advantage, interoperability needs to be assured with global standards such as O-RAN specification. NEC has been deeply engaged in the O-RAN Alliance standardization activities since its initial establishment, and prides itself as one of the first in industry to develop and deploy O-RAN compliant 5G RU.

NEC's 5G RU is developed with its trusted, long term experience in the industry with cutting edge technologies, interoperability, as well as compact and lightweight, another feature appreciated for easier installation especially in urban, dense areas where space is limited.

NEC's RU Portfolio and Strengths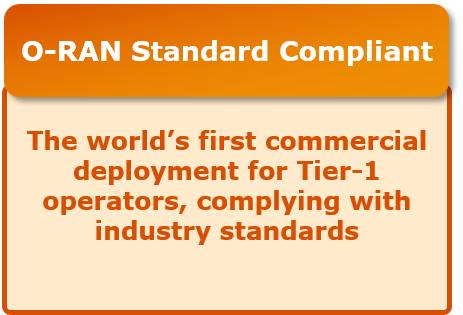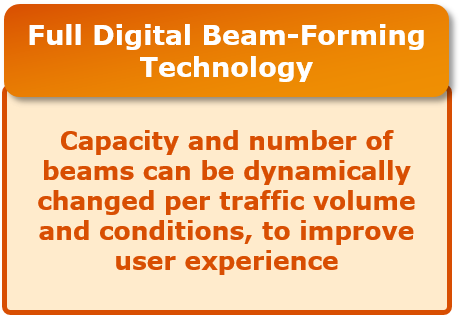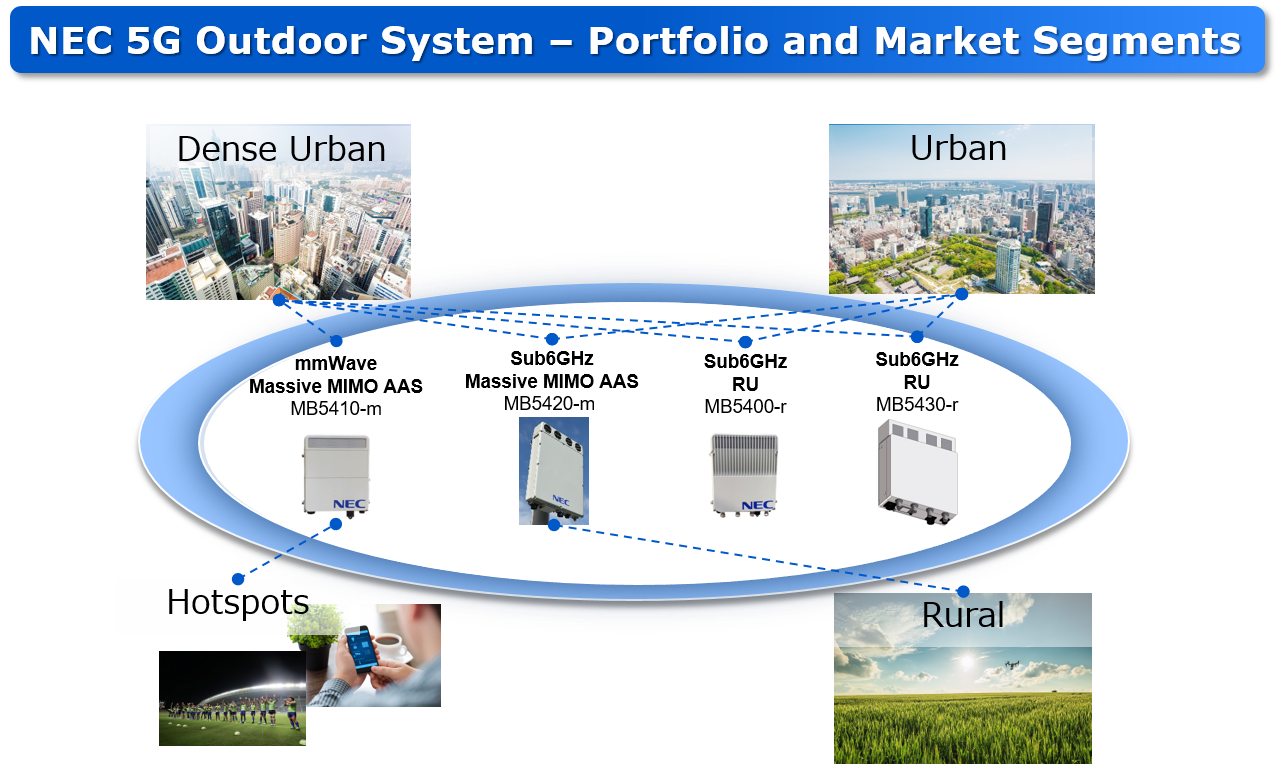 Full Digital Beamforming to Improve Customer Experience
NEC's AAS(Active Antenna System) improves the radio quality and realizes stable quality of service by Full Digital Beamforming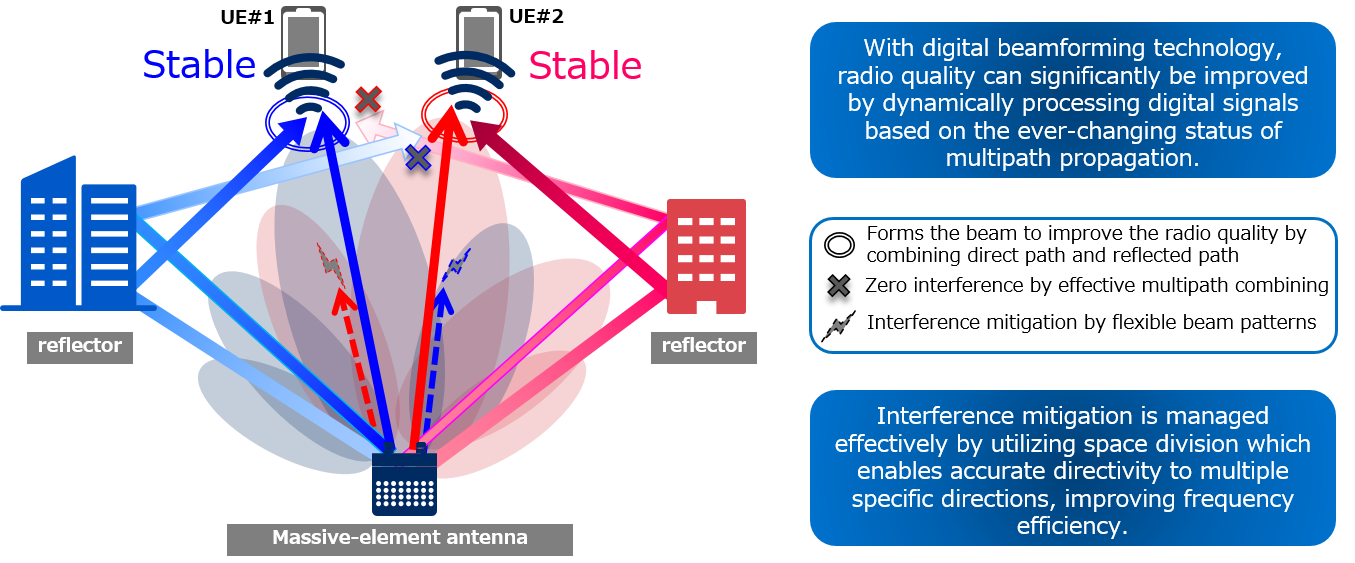 Sub6GHz Massive MIMO AAS for Macro Cells
Sub6GHz has a wider coverage than that of mmWave, and in order to improve radio quality, it is essential to control its coverage and mitigate interference. NEC's Sub6GHz Massive MIMO with full digital beamforming is best suited for optimizing coverage and capacity in dense population areas. The product can also be utilized as an "in-building" solution by horizontally penetrating the beam into buildings.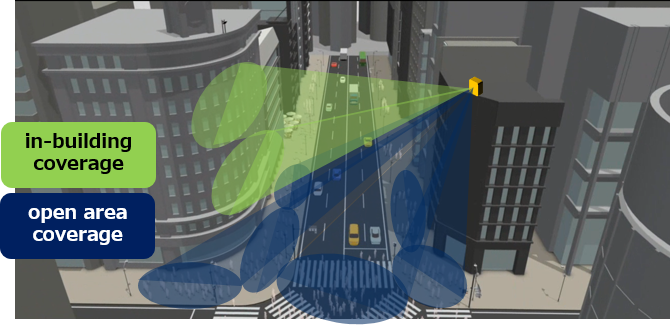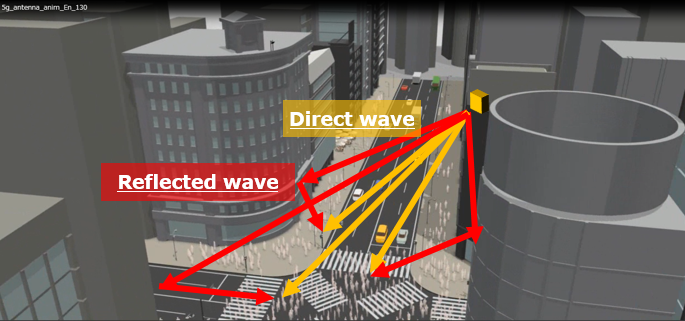 mmWave Massive MIMO AAS for Small Cells
Wider bandwidth and capacity for high traffic can be secured with mmWave. Leveraging this feature, installation of mmWave is mostly expected in city centers to strengthen the network in dedicated areas where traffic is concentrated due to dense population. On the other hand, radio waves of mmWave have high propagation loss and is not suitable for long distance transport. In order to deliver adequate coverage, numerous equipment need to be installed at multiple points close to end users such as street furniture where space is extremely limited. NEC's mmWave Massive MIMO RU is designed to be compact and light weight easing installation and expanding site options, and also reducing operational cost with its low power consumption feature.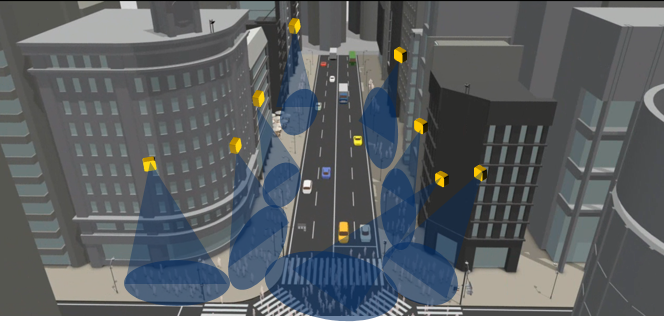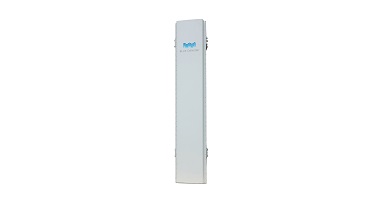 Portfolio of Massive MIMO products for mobile network operators includes single and multi-band 5G beamforming antenna for FDD and TDD frequencies from 1.7GHz to 2.6 GHz. Learn more>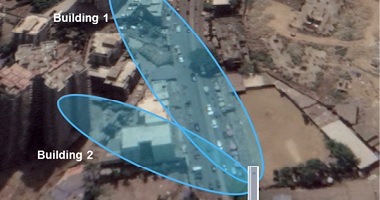 A cloud-based planning, optimization and management software for beamforming antenna systems. Learn more>
Latest white paper
Open RAN security examined
The security of Open RAN 5G networks has been the subject of much debate as the open standards have begun to proliferate. In our latest whitepaper, we address recent security concerns head-on by examining the fundamental design principles of Open RAN and how established security best practices are embedded throughout the development, integration and operational phase of deployment.

Download Whitepaper