mIDoT that enables ink dots to become identification tags
Featured Technologies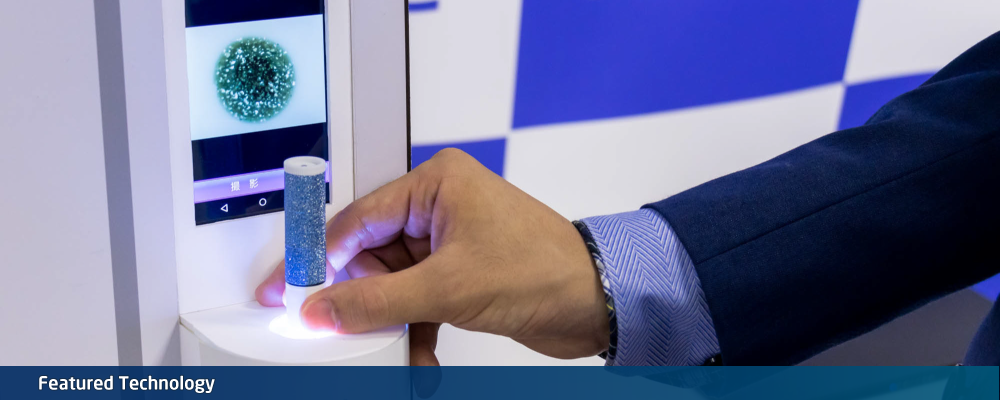 NEC has developed the "micro-sized Identifier Dot on Things" (mIDoT; pronounced "my dot") technology that enables single dots written with off-the-shelf glitter ink pens to become distinctive identification tags.
mIDoT can be easily applied to a wide range of objects by automated machines, or even by hand, enabling the technology to be conveniently used by anyone, anywhere to identify products or property.
This technology is expected to be used for a broad range of applications, including identification tags for ultra-small electronic components and products which are too small for the use of barcodes; tags for managing goods that are lent or taken out; keys and tickets used for access control; and identification tags for linking physical objects with digital data in the cloud.
See our press release for the details.