Message for students 2023:Takehiko Mizoguchi
Working at NEC Laboratories America, cutting edge of machine learning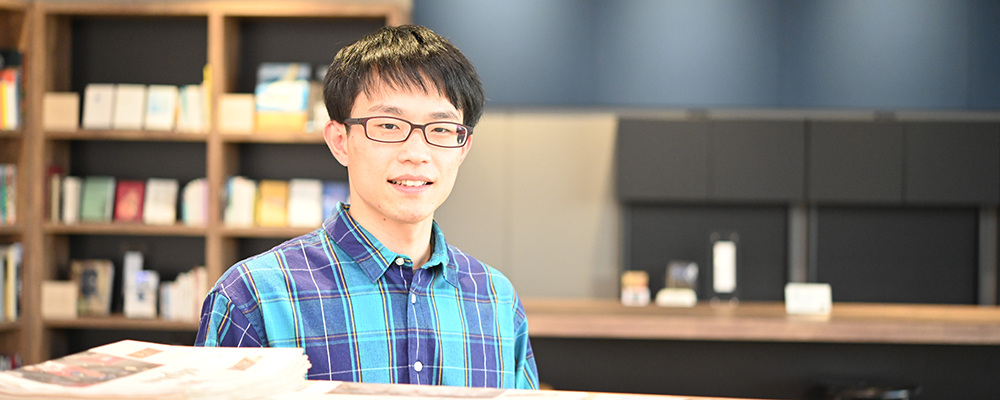 Senior Researcher, Digital Technology Development Laboratories
Takehiko Mizoguchi
Dr. Mizoguchi majored in signal processing, optimization, inverse problems, and statistical machine learning in university. After joining NEC in 2013, he engaged in the research of state prediction and predictive anomaly detection of large-scale physical systems using deep learning, and contributed to the research and commercialization of invariant analysis technology and time-series data model-free analysis. Dr. Mizoguchi was loaned to NEC Laboratories America, Inc. from November 2018 to April 2022.
An optimal environment built with NEC's diverse customers for machine learning research
The main reason for joining NEC was because I wanted to work taking advantage of my expertise. When I was a university student, I knew NEC was working on a wide range of research in machine learning from fundamental and application aspects, through the research papers published.
However, when I actually joined NEC, NEC's research areas were more diverse than I had expected. In machine learning, there is a wide variety of fundamental and applied research, which has customers in a wide range of fields. This means that NEC can conduct research using a lot of real data. I think that the most difficult part of machine learning research for students is data collection. In many cases, they use open datasets that are often used in research papers, but NEC has a lot of live data provided by our customers. That surprised and delighted me when I joined NEC. This is a great advantage for machine learning research.
In addition, the opportunities to implement cutting-edge technologies into society is a major attraction for corporate researchers. Collaborating with engineers and BU members in NEC, we transform our research achievement into a product and service and deliver them to our customers. As a researcher, I find it very rewarding to be able to carry out this kind of flow quickly.
Three and a half exciting years at NEC Laboratories America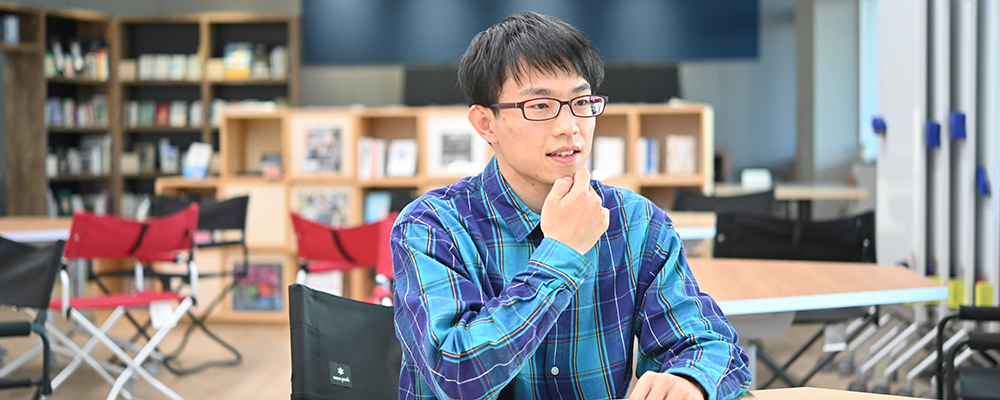 NEC has a Career Review system, with which we can express our wills for our future career and discuss them with our boss once a year. I had been collaborating with NEC Laboratories America (NLA) since my first year with NEC and I hoped to work there someday. So I told my boss about my will and was approved for transferring to NLA since 2018.
NLA was a comfortable and very inspiring environment to conduct research at. There were many excellent researchers among my colleagues who had made achievements in the fields of machine learning and AI since they were students. At NLA we had weekly meetings for sharing our research themes and progress, like seminar class in university, and opportunities for lively discussion were provided. In addition, technical lectures were held regularly for all employees by inviting speakers from outside the company, and I was always able to learn about the latest technological trends. Under Japanese tax law and the company's system, I was only able to work for 3-4 years but I thought it was a very exciting experience. If I get another opportunity in the future, I would like to work at NLA again.
Obtaining a Ph.D. with a free hand at work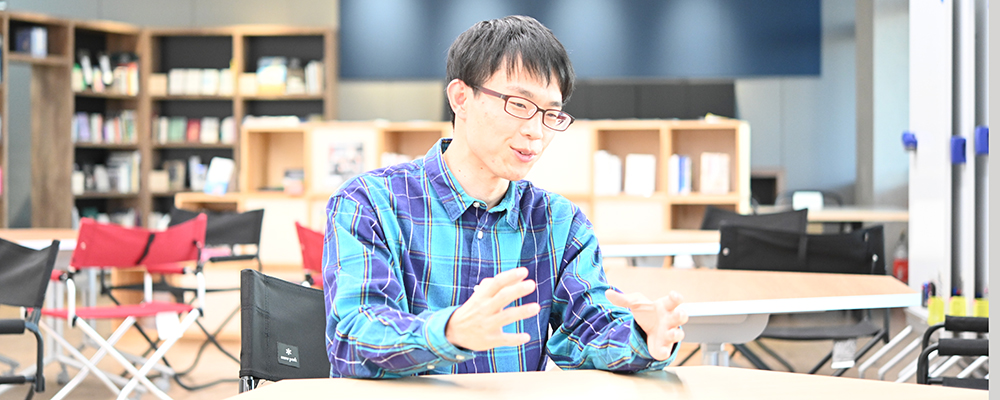 After joining NEC, when I talk with my friends from university, I feel that my colleagues in NEC are working in a "relaxed" mood. Many of my friends with various careers often moan they do not have enough time for themselves. I imagined myself working extremely busy after employment but I have never been extremely busy and still keep a relaxed mind. I think it is very important to have a relaxed mind without being overwhelmed by non-essential work because researchers do not always get good results by working long hours.
In 2015, I used my spare time to obtain a Ph.D. at my alma mater. It was a challenge that I had to publish papers for a Ph.D. while working for my duties at the company. Fortunately with the support and understanding from my boss, I was able to successfully complete my Ph.D. in 2019. What inspired me to a Ph.D. was my experience at NLA. All my colleagues at NLA had a Ph.D. and all the interns coming from universities were Ph.D. students. I strongly felt a Ph.D. was necessary to conduct research in the global world.

By research I am focusing on creating universal value. Machine learning is a research field advancing at a dizzying pace. Even if research results are published at top-tier conferences, they often become obsolete in less than a year. That is why I want to exert my effort to provide universal value without being concerned about superficial trends.
Although deep learning currently attracts great attention, what is going on inside its neural network model is still hard to be explained. So, the discussion tends to be about a matter of just producing good results for specific data or tasks. However, I believe it will be important in future research to establish essential methods that do not change over time, without being influenced by such things. It probably does not matter whether it is a company or university. I would like to enjoy research while identifying essential values without being overly caught up by trends.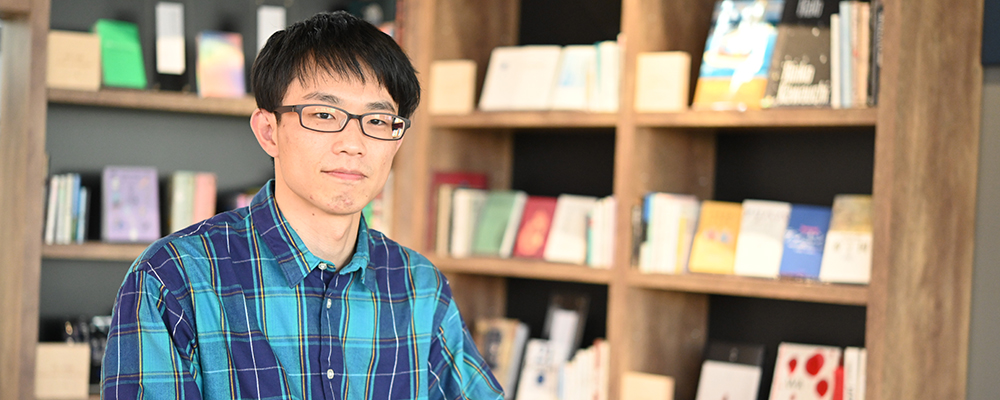 ※

The information posted on this website is the information at the time of publication.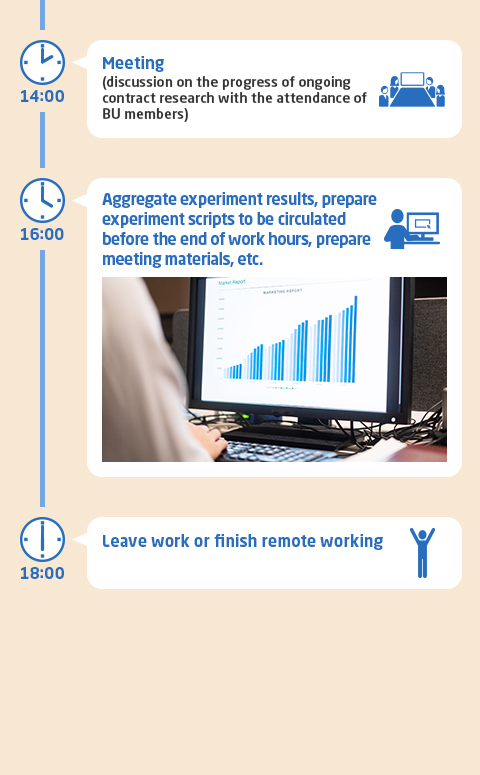 Message to my past self in my school days

I love ramen but I was not able to have it during my stay at NLA for 3-4 years. Now back in Japan I often go out for ramen on my days off. Also, I had been practicing kendo (Japanese fencing) since I was in elementary school but stopped practicing due to COVID-19. Recently, the lack of exercise has become a serious problem due to remote work (even worse, I used to commute by car to NLA during the stay). So, I would like to find a dojo nearby and resume practice as soon as possible.