Smile! That's all you need to check in
"sequence" hotels revolutionizes guest experience with face recognition
"sequence' – a brand-new hotel experience
The Mitsui Fudosan Group in Japan has introduced a new brand of hotels that promises a seamless guest experience at every stay. Welcome to "sequence" hotels – where your face is all you need to check in, enjoy all the facilities, and even unlock your room door.

"sequence" hotels have been created as a next-generation lifestyle hotel chain which uses NEC's face recognition technology for greater efficiency, safety and convenience. Before arriving at the hotel, guests can simply register by uploading a selfie and filling in their details via an app. Once payment has been made, all they need to do at check-in is to smile at the face recognition camera, and the automatic system will direct them to their room number – all in just 30 seconds.

There are no physical keys or cards at "sequence" hotels. All it takes is the guest's face. This also applies to any facilities within the hotel, and any purchases made at its restaurants and shops. Imagine walking into a store, picking whatever you want, and then walking out without needing to tap your credit cards, or deal with any cash.

"You don't have to worry about closing or losing your card key. If we can realize a stress-free hotel stay, you can enjoy your free time to your heart's content according to your lifestyle. A new experience that utilizes the latest technology can also increase the value of your stay," Masaru Sasabe, President and CEO, Mitsui Fudosan Hotel Management Co., Ltd.

The hotel first opened its doors to locals and tourists in August 2020. Today, they have expanded and are welcoming guests at three locations – "sequence MIYASHITA PARK" in MIYASHITA PARK in Shibuya, Tokyo, "sequence SUIDOBASHI" in Suidobashi, Tokyo, and "sequence KYOTO GOJO" in Gojo, Kyoto.
NEC I:Delight – The world's most accurate face recognition solution
The technology behind this transformative guest experience is NEC I:Delight, the face recognition solution that has been ranked number one in the world multiple times in benchmarks sponsored by the National Institute of Standards and Technology (NIST), an independent body that tests biometrics technologies. The biometric authentication solution was first developed for use in the area of safety management, but this time, its usefulness proved to be essential for the enhanced guest experience at "sequence" hotels.

Even if the guest's face is partially covered, or if they enter as a group, the face recognition solution will be able to accurately identify, cross-check, and authenticate everyone instantly. The system is also equipped with automatic temperature sensors, so if someone has a fever, the hotel's staff can be notified immediately and take appropriate action, minimizing the risk of spreading any illnesses.

Sasabe adds, "NEC aims not only to provide technologies and solutions, but also to realize a safe and secure society where everyone can enjoy the benefits of digital technology. Our motto is to contribute to the urban development that the group is promoting while promoting the hotel business. One of the big reasons I decided to hire NEC was that I sympathized with the brand's attitude of taking on challenges toward the big goal of social and regional development."
Extending the guest convenience beyond the hotel
"sequence" hotels are looking into expanding the face recognition convenience into other parts of the guest experience, such as shopping in the city, sightseeing, transport, and dining. When other businesses in the area also choose to adopt NEC's biometric identity solution, guests can use the same profile they have registered to pay for public transportation, entry tickets, and purchases they make at participating merchants. This means they no longer need to bring their wallets out, because all they need to get around and explore the city is a smile.

"As technology advances, the possibilities will expand further. We will continue to promote co-creation with Mitsui Fudosan Hotel Management and support the creation of new experience value and new businesses. We believe linking the technologies and know-how we have cultivated through these efforts to the creation of social value is also an important mission of NEC," remarks Hiroshi Hashimoto, Senior Vice President, NEC.
The new world of NEC I:Delight
A fully-integrated tourist experience isn't just a plan for the future, it is already happening in several parts of Japan. In 2022, Nanki Shirahama, a resort town on the south coast of Japan's Wakayama prefecture, launched the "Only Here" Experience – an (Internet of Things) IoT hospitality trial that aims to let tourists registered on their platform use their face identification for everything during their vacation.

Tourists at the coastal hotspot can now use face recognition to check for baggage arrival time and receive a personalized welcome at the airport. They also enjoy touchless check-ins and room doors at their hotel, take buses without manual payments, pamper themselves at spas, skip the queues at the theme park, enjoy a sumptuous dinner at the restaurant, and more – all with face recognition payments. Soon, participating merchants will also offer special birthday offers and curated recommendations, and restaurants can even be notified of their guests' food allergies the moment they step in.

Guests are also provided with a digitized "Town Walking Map with Nanki Shirahama Coupons" combined with face recognition. This gives the tourism department precise data on tourists' habits and helps in future initiatives.

Welcome to the future of tourism. Welcome to a world powered by NEC I:Delight.
Translated by NEC based on the Wisdom article.
Looking for a job? First, impress the robots.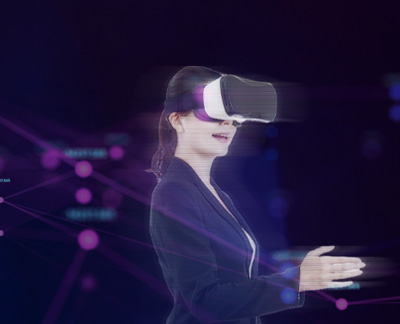 NEC Presents A Vision Of The Future