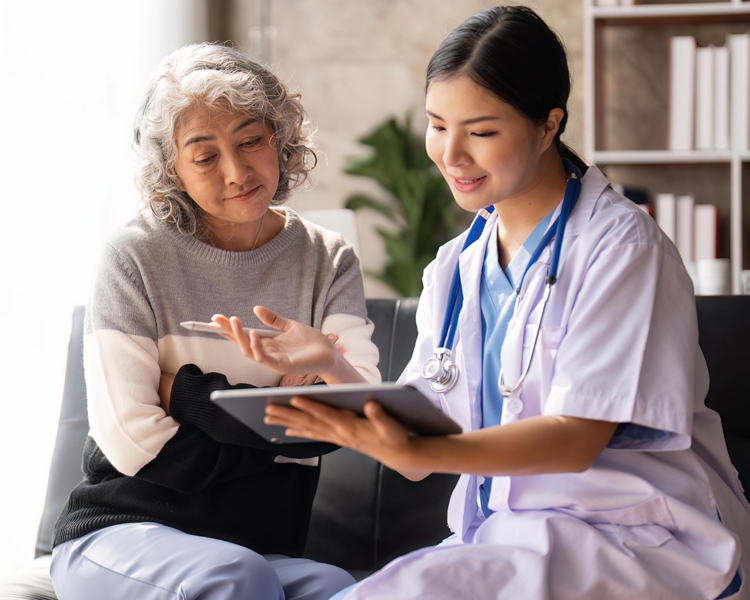 Transforming Healthcare For A Generation Of Thais
NEC shares their grand plans to turn Chiang Mai into a smart city
Did you know that seniors are expected to constitute 30% of Thailand's population by 2040? How can NEC Thailand help the government prepare for an impending ageing society? Enter our digital care system, which is intended to improve care delivery for not just the elderly, but also patients with chronic diseases.

The project involves three phases:
Deployment of IoT devices in participating healthcare facilities and an application for caregivers and families that provides alerts on falls and abnormal health conditions of the patient.

Rollout of a cloud-based application that allows remote health monitoring, as well as managing appointments and medication requests

NEC to enable telemedicine services to allow patients to receive diagnoses and get tele-consultations with doctors from their homes.
Background of digital healthcare delivery in Thailand
In 2022, we first tried out the Mimamori (meaning "to watch over and protect" in Japanese) system with a nursing home in Chiang Mai. This system features an online care plan manager for digitising paper records, as well as a mobile app that alerts families of changes in the patient's condition. NEC also designed a medical alert system that includes our 4D fall detection sensors installed in bedrooms and bathrooms.

Trial findings showed significant increases in the effectiveness and efficiency of staff, raised staff satisfaction, as well as reduced paper waste by 70%.

To leverage the success of that pilot, NEC Thailand recently signed a Memorandum of Understanding (MOU) with the municipality of Chiang Mai, for the development of smart city solutions including smart hospital technologies to support its provision of elderly care.
Expanding our regional reach
Soon to be available in Southeast Asia and Australia, NEC has developed a digital healthcare service called "FonesVisuas" which is app-based and simulates a healthcare service provider/concierge. The system predicts the risk of developing dementia within five years from the test date, the risk of developing chronic renal failure within four years, and also the risk of developing chronic kidney disease within 4 years from the date of the test.

To supplement these capabilities, NEC intends to renew the monthly plan for the "Full Set of Disease Risk Prediction for Individuals" to provide even more support for improving lifestyle habits. With a regular annual plan, users can receive health consultations with a concierge, who is a qualified public health nurse up to four times a year. In addition, the app provides information to encourage improvements in diet, exercise, sleep, etc., as well as experiential online and offline events with diet and exercise themes. Ultimately, NEC hopes to improve the health of our patients by inspiring behaviour change within them.

Building on such capabilities across our teams, NEC hopes to improve the health of our patients by inspiring behaviour change within them.
Knowledge sharing: Supporting our compatriots
Beyond the new elderly care systems, NEC Thailand hopes to use this MOU to explore the feasibility of integrating other applications within the community, under the "Smart Hospital" theme. Mr. Ichiro Kurihara, President of NEC Thailand, affirms this by highlighting these developments as a significant milestone in NEC's vision of creating sustainable societies empowered by technology. We have identified healthcare as a key focus area where Thailand needs significant improvements to manage the effects of an ageing population. With the digital platform for Chiang Mai's healthcare system in phase one, NEC Thailand aims to enhance access to quality medical services and improve the overall well-being of residents. We are excited by this collaboration, and look forward to working closely with Chiang Mai Municipality to shape the future of Chiang Mai."
Performing surgeries from 5,000 miles away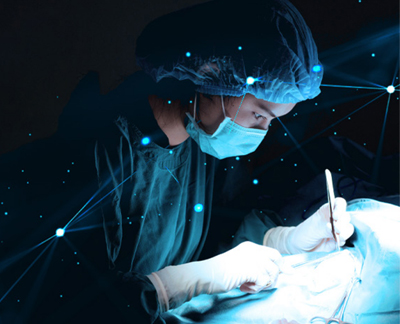 Meet The Face Of NEC's Face Recognition Technology