Can Value Chain Innovation Enhance Indonesia's Digital Finance Landscape?
Unlock growth and innovation with NEC's VCI approach
Indonesia's financial services industry (FSI) is set for considerable growth and innovation as it adapts to the rapidly evolving global business environment.

The robust growth of the Indonesian financial sector is exemplified by the 27.96 percent year-on-year increase in the country's digital banking transaction value, which

reached Rp4,900.6 trillion as of January 2023.

The rapid growth is fueled by the convenience of digital payment systems, the ever-expanding digital economy, and the swift emergence of digital banking.

To fully realise the potential of Indonesia's financial services industry, embracing value chain innovation throughout the entire sector is imperative.

Value chain innovation, which involves optimising and redesigning processes across the whole value chain, can transform Indonesia's digital finance landscape. Financial institutions can enhance their offerings, streamline their operations, and facilitate more efficient, transparent, and secure transactions by leveraging cutting-edge technologies such as artificial intelligence, blockchain, and big data analytics.
Embracing this transformation has the potential to attract foreign investments, foster collaborations with global financial service providers, and ultimately stimulate Indonesia's economic growth.
Digital Finance in Indonesia: A Platform for Value Chain Innovation
The digital finance sector in Indonesia has emerged as a platform for value chain innovation, with the country's burgeoning digital economy expected to

reach a valuation of US$146 billion by 2025.

Many Indonesian businesses are investing in digital technologies to improve their value chains and increase efficiency, with 87 percent of companies having initiated their

digital transformation journeys.

The widespread adoption of smartphones and internet connectivity among

212.9 million users has created a vast opportunity for digital finance solutions, making it a crucial aspect for companies in the FSI.

Southeast Asia's

largest economy has embraced digital finance, with various services and platforms emerging to serve its diverse population. The rise of digital payment platforms, such as GoPay, and peer-to-peer lending services exemplifies how digital finance fosters value chain innovation and transforms traditional financial ecosystems.

By focusing on innovation throughout the value chain, Indonesian FSI companies can create a competitive advantage and prepare themselves for long-term success, adapting to changing market dynamics and consumer preferences.
Moreover, implementing value chain innovation enables FSI companies to provide customised products and services that promote financial inclusion. This strategic approach positions Indonesia to become a leading global financial services provider.
NEC's Value Chain Innovation Approach
A study by the Asian Development Bank (ADB)

highlights several challenges facing Indonesia's banking and finance industry, including the country's archipelagic geography, limited access to technology, and the digital divide.

These factors contribute to low banking penetration and

financial exclusion. Additionally, skill gaps and insufficient collaboration between banks and fintech companies impede innovation within the industry. These barriers often prevent financial institutions from implementing innovative solutions to enhance services and reach underserved markets.

NEC Value Chain Innovation (VCI) is dedicated to fostering a collaborative approach to problem-solving by co-creating innovative solutions with its customers and partners. By leveraging its extensive expertise and resources, NEC ensures that all stakeholders contribute their unique capabilities to develop groundbreaking solutions that address real-world challenges.

This approach fosters innovation and results in more efficient, robust, and sustainable outcomes for all parties involved. By actively engaging with customers and partners, NEC VCI demonstrates its commitment to unlocking the full potential of value chain innovation and fostering lasting relationships that propel businesses forward.

"Solving market challenges requires collaboration and innovation. NEC's VCI approach enables Indonesian FSI to co-create and develop customised solutions with financial institutions and ecosystem players. This partnership-driven approach optimises value chains, enhances efficiency, and facilitates the adoption of advanced financial services throughout the country," said Suresh Neelakantan, Senior Director, Value Chain Innovation Laboratory, NEC Asia Pacific.
This is especially relevant as the industry adapts to the changing demands of the digital age while striving to provide accessible services to a diverse population.

"NEC's strategic investments in global research and development, coupled with partnerships with fintech companies, equip us with the expertise and resources needed to tackle Indonesia's financial sector's unique challenges. Through cross-industry collaboration, information sharing, and breaking down barriers, NEC's VCI is vital in driving innovation and optimizing value chains in Indonesia's FSI," added Suresh.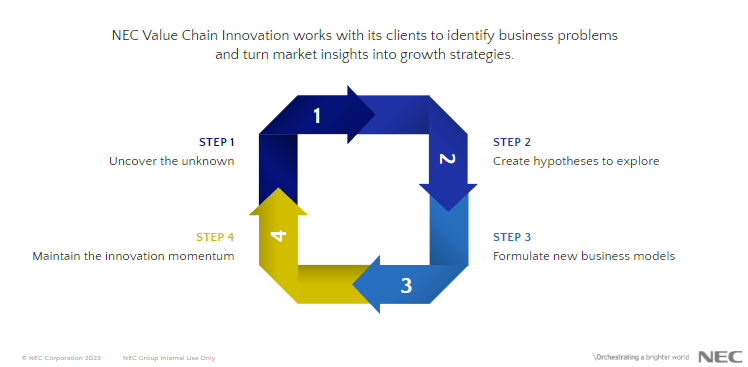 This collaborative approach enables Indonesia's FSI to embrace digital transformation and navigate the new normal, resulting in improved financial inclusion, enhanced customer experiences, and a more robust financial ecosystem.

In a world characterized by VUCA (volatility, uncertainty, complexity, and ambiguity), co-creation supported by digital technology represents the future. This is especially relevant in Indonesia's rapidly expanding

digital finance market, an ideal setting for implementing value chain innovations.

Learn more about how NEC's value chain innovation can revolutionise Indonesia's digital finance landscape by clicking the button below.
Originally published by Fintechnews
Going Cashless. And Cardless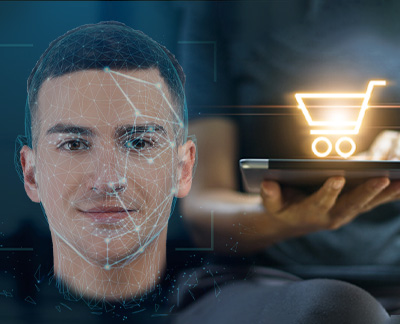 Biometrics For Sports Arenas