System Invariant Analysis Technology
Lockheed Martin Corporation



NEC is teaming with Lockheed Martin, using AI to take us back to the moon and beyond.
By the end of 2024, NASA is shooting for the moon. Unlike the Apollo missions of the 1960s and 1970s, Artificial Intelligence (AI) will play a critical role in deep space exploration and development. And for the Artemis program, it will ensure that the multiple systems on the Orion spacecraft are tested and operating both safely and effectively.i

To enable Lockheed Martin to build and test Orion spacecraft for enormously complex missions, NEC is bringing its unique AI capabilities for complex systems to bear in the form of System Invariant Analysis Technology (SIAT).
A staggering amount of data. An amazing opportunity for SIAT integration.
Upwards of 150,000 points of telemetry data can be created in just a single test of the spacecraft. Even if engineers can possibly reason up to several thousand data points, more computational and predictive muscle is going to be vital to mission design, success, and overall safety.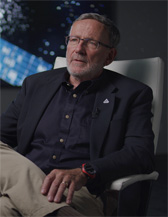 Data holds the key to our success in space. According to Steve Jolly, Chief Engineer for the Commercial Civil Space, Lockheed Martin Space, "The systems developed for aerospace and space may look reminiscent of the past. But today's systems are vastly different. Inside are 40 new technologies. They're amazing, but they produce a very complex, very data rich environment. Spaceships built 20 years ago may have had 20,000 measurements we have to pay attention to. Orion or Artemis have up to a million. New systems demand new ways of doing things.

It's simply impossible for a single engineer to analyze the enormous volume of data produced during development and testing quickly enough to pinpoint issues and potential dangers in time. And as we progress to deep space, where data sharing becomes constrained by the laws of physics and current technological limitations, we'll need to lean heavily on AI to predict and provide information to crews far from home.
By making real time analysis of huge amounts of data a reality, SIAT is helping fuel space exploration.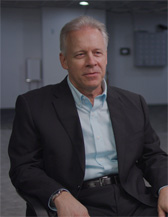 SIAT is a machine learning technology for time series data that is generated by sensors in environments such as buildings, factories, power plants, bridges, tunnels, and now the space industry. It learns relational models from measured data of normal periods and finds anomalies from real time measured data by constantly monitoring the data generated from tens of thousands of sensors. And it can process massive amounts of data, detecting abnormalities early and even predicting points of failure.ii

During the design and testing phase of spacecraft, SIAT and other capabilities are helping Lockheed Martin make real-time analysis of huge amounts of data possible. This is just one example from Kevin Woodward, Lockheed Martin Space Fellow Emeritus, and a Senior Manager for AI, If we had a spacecraft with, 5000 sensors on it, SIAT will go in and it will analyze those relationships of every sensor, one to another, some 25 million relationships. And it does this very quickly, within an hour. If you were to ask a human to do that same task, it would take 240 years."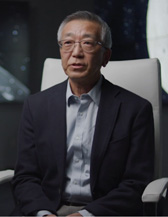 Another huge hurdle SIAT can help humans overcome is the need for information and guidance when performing highly complex, mission critical tasks. NEC is focused on how AI can explain the results of information and present evidence. It's what we call explainable AI or often refer to as white box AI. "If something happened during a mission, you have to make a quick decision. So, the AI should help show how things are happening and the potential cause," says Moto Sato, Director of business development at NEC Laboratories America. "If AI can provide important information to the crew member or ground staff, they can quickly decide. This is creating a human loop with AI integration."
Applying the tools and learning from Artemis and SIAT to take us places we've never been.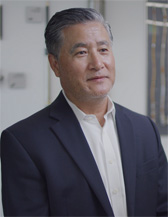 Confirming the potential of SIAT, NEC and Lockheed Martin have an ongoing, joint-collaboration agreement, extending our partnership to further explore the technology and provide proven AI to future development and missions. "AI machine learning can help us to further understand the system and make a better decision," according to David Chang. "I'd call it collective intelligence. Working with machines and humans together."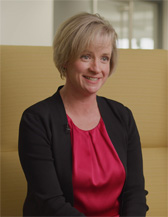 "AI is going to help us build better products, safer products," says Angela Garrison, Director of The Space Data and Analytics Center of Excellence at Lockheed Martin Space. "We have a tremendous treasure trove of trends and capabilities that we have not had a chance to look at, so I'm really excited to see where the AI engines point us and how we can pursue creation of our products and the exploration of space in new ways."

With the powerful analytical engine of SIAT, NEC's AI technology will contribute not only to the exploration and development of deep space, but to the quality of our everyday lives. It's just one part of NEC's mission to contribute to improving society for future generations. Or, as Steve Jolly puts it, "It's a rich future of humans interacting with machines to do things we've never done before and go places we've never been before."
SIAT and AI are poised to change the way humans see and explore our universe.
As Steve Jolly looks to the future, he envisions real time, on-board assistants tapping into a data network powered by SIAT, and AI advising astronauts on the behavior of spacecraft systems. These machine learning models would be able to assimilate and understand the data and draw from it. This would quickly provide astronauts the kind of advice and information normally only available from a ground controller. He also sees the ability for machine learning systems to send back only the most important, high-level information rather than raw data, streamlining difficult deep-space communication. Steve Jolly says, "That requires a lot of cognitive ability at the edge which requires very high computational capabilities, very sophisticated algorithms. And that's where I see AI's future."

Kevin Woodward says, "We have an adage that's oft repeated here at Lockheed Martin. AI is not human-less. It's human more. We want AI to empower the human, not to replace the human in any way. It's to enable the human to be able to do things that maybe currently we can't do." And as we continue to develop SIAT and AI, NEC sees a relationship between human and machine that will only become more robust, beneficial, symbiotic, and seamless.
Transforming Spacecraft Production by NEC's AI Technology, System Invariant Analysis Technology [2:56]
Lockheed Martin Corporation