NEC Wins the 69th Electrical Science and Engineering Promotion Award
Made In Japan Smart Security Technology Using Invariant Analysis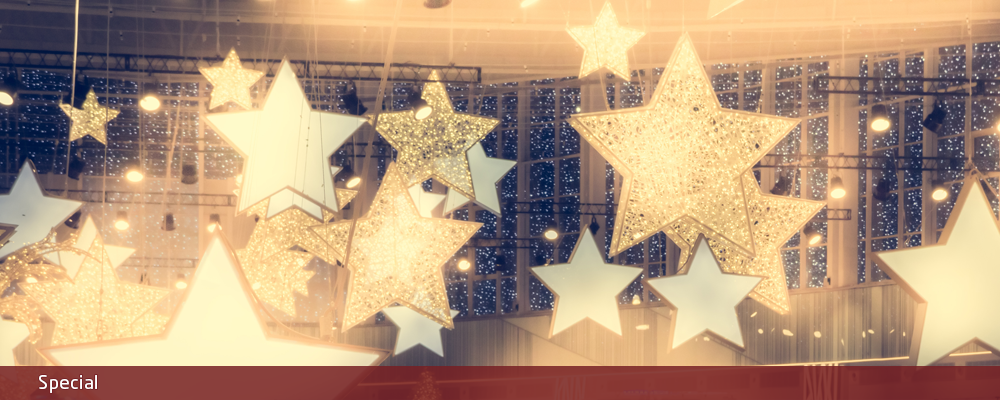 The Electrical Science and Engineering Promotion Award is an honor presented by The Promotion Foundation for Electrical Science and Engineering. Since 1952, the foundation has continued to commend persons of merit who have contributed to Japanese electrical science and engineering. In the 69th Electrical Science and Engineering Promotion Award, all three of the entries from NEC won awards, and one was specially selected to win the Minister of Education, Culture, Sports, Science and Technology Award. In this article, we interview the researchers who won the Promotion Award about this special honor.
Tomoya Soma
NEC Secure System Research Laboratories (and the AI Analytics Division)
Senior Expert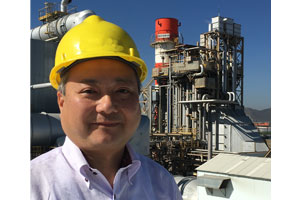 Masanao Natsumeda
NEC Secure System Research Laboratories
Assistant Manager
Haifeng Chen
NEC Laboratories America
Department Head Data Science & System Security
Predictive Anomaly Detection Technology for Large Infrastructure Systems Using System Invariant Analysis Technology (SIAT)
The technology analyzes and learns from time series data collected from many sensors to automatically model unchanging relationships during regular operation as the "normal state." It compares this with the actual measured values to detect anomalies (conditions which differ from the normal state) early on at the stage when signs emerge.
Reaction from the award recipient
Soma is adept at creating things for use in the front line and has been involved in everything from network monitoring and smart security technology research to development, consulting, and commercialization for more than 30 years. He also possesses various specialties and is active in a broad range of fields such as power, space, and healthcare. Soma also serves as a specially appointed associate professor at Tohoku University, a committee member concerning the application of smart industrial safety technology with the Ministry of Economy, Trade and Industry, and as an organizer of the Thailand-Japan Smart Industrial Safety Consortium.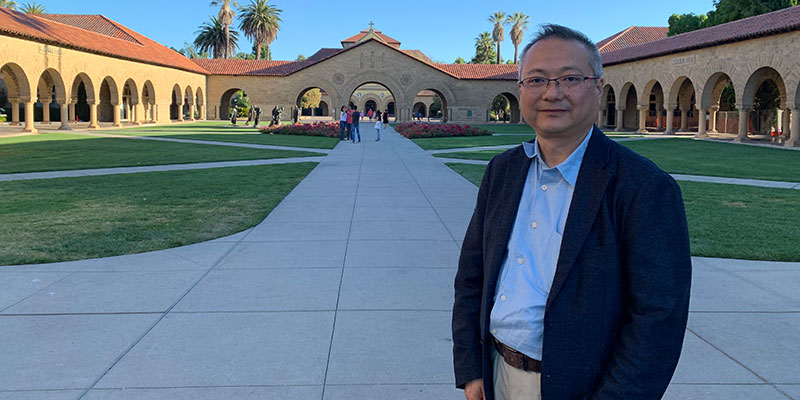 Q1: So how do you feel about winning this award?
I am extremely happy. Until now, invariant analysis stood out within NEC as a company that primarily focuses on IT and communications. There were almost no precedents for solutions aimed at plants, factories, and other sites. It was around 2010 when the laboratories started tackling the application of invariant analysis technology to large plants, so more than 10 years have passed since that time. When I think about how our work was finally recognized with this award after steadily continuing research and development together with customers, I am filled with deep emotion.


Q2: What kind of value were you trying to realize in creating this technology?
With the advance of the decreasing birthrate and aging population, I continued to think about how we could maintain the stable operation of plants. Many Japanese plants are supported by veteran workers. However, those veterans are now reaching an advanced age. Nevertheless, the training of junior employees has not made much progress. The reason is clear: it is because everyone is busy. If we can mitigate that busyness even by a little with AI, then perhaps we can use that time for training and other tasks. Our goal was to contribute to society in that way.


Q3: What are your goals going forward?
Invariant analysis can be applied to almost anything if there is time series data. Until now, we have tackled the discovery of plant and other anomalies, but if you think about the discovery of anomalies in the human body, it should also be applicable to healthcare. In fact, we are promoting multiple collaborative research projects together with the Tohoku University School of Medicine. Invariant analysis is a rare Made in Japan smart security technology. Naturally, we are focusing on national projects within Japan while also keeping an eye on overseas opportunities as we hope to broadly expand this technology going forward.
Natsumeda joined NEC in 2008 where he has been engaged in optical device research as well as applied research into invariant analysis. From 2017 to March 2021, he was seconded to NEC Laboratories America where he promoted a project with Lockheed Martin and successfully led the technology verification.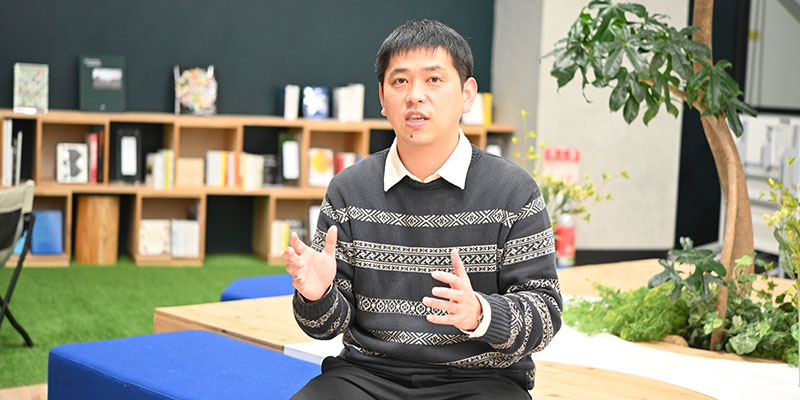 Q1: So how do you feel about winning this award?
While our efforts have been recognized by customers thus far, I am deeply moved in a different way by the public recognition through this recent award. I am extremely happy. On the other hand, while our names have been put forth as the award recipients, we advanced the project to develop this technology with the cooperation of many people. I feel a deep sense of gratitude to everyone involved from our customers to the business divisions, group companies, and other members of the research laboratories.


Q2: What kind of value were you trying to realize in creating this technology?
Our goal was to realize a safe and secure society through the early discovery of the signs of unusual anomalies and failures. Relying on the individual know-how of experienced veteran staff alone would make sustainable and stable operation difficult and increase the burden on workers in the front line. We wanted to support stable system operation through invariant analysis which discovers characteristics in data that support safety and security.


Q3: Are you currently undertaking any new objectives?
Until now, I pursued the value of preventing accidents from happening, but going forward I would like to develop technologies that can be applied in positive ways such as improving profitability and productivity. Specifically, I am now working on technologies that can measure the remaining lifetime of equipment. If you know the remaining lifetime of equipment, then you can optimize the maintenance periods as well as identify the factors involved in the remaining lifetime to be able to apply them to the next design. I am pursuing new challenges in the form of technologies that contribute to company management.
I work as the Department Head of the Data Science & System Security Division at NEC Laboratories America, which is located in Princeton, New Jersey, USA. I conduct research with a focus on big data analysis, AI, software and system security, smart services, and platforms.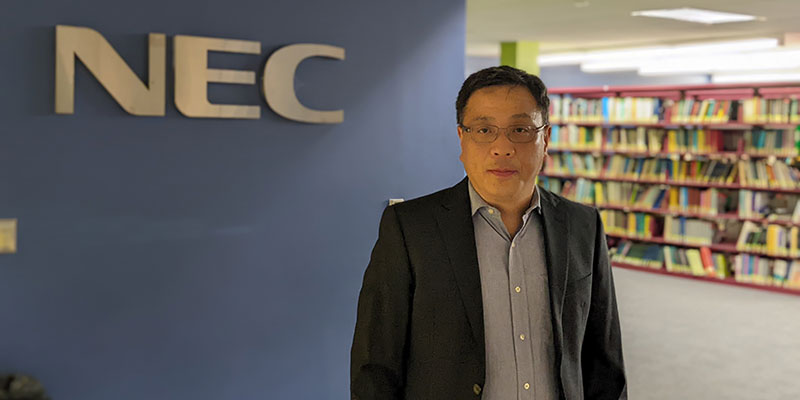 Q1: So how do you feel about winning this award?
I am very excited to have received this award. However, the honor is not mine alone. It is also an award for my colleagues in both the United States and Japan who have continued to support and contribute to this project. Although their names are not shown in the list of award recipients, I wish to express my sincere gratitude to them. This award would not have happened without their backing and support. Moreover, I would also like to thank my wife who always forgives me when I am overloaded with work.


Q2: What do you think led to winning this year's award?
This award is the result of tremendous efforts together with my colleagues over many years. When the project was started, there were already multiple advanced system monitoring technologies available in the market. Creating a novel and advanced technology that could compete with the approaches of competing companies was an extremely difficult challenge. After repeated brainstorming and consultation, we finally developed the basic technology in 2007. Starting from that initial innovation, this technology continues to evolve every year with new modules included. Over the years we have proposed the technology to many customers, and successfully created "zero to one" solutions for various business domains such as power plants, the oil and gas industry, railroads, and satellites, etc. I think that this played a major role in winning the award.


Q3: Are you currently undertaking any new objectives?
I am developing new technologies to process different types of data in diverse business environments. My goal is to model various types of data including time series, events, text, and graphs, etc. within actual applications. In addition, my goal is to enhance the visibility and credibility of this team within the data science industry. We are constantly aiming to create disruptive innovations, through publications at top conferences and in journals, to make a significant impact on research.