Emmanuel Le Taillandier de Gabory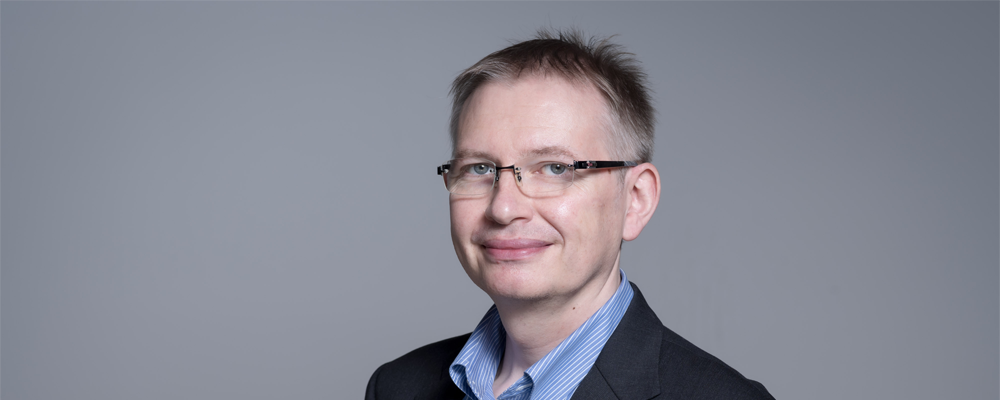 Master of Science
Senior Manager
Network Platform TG
System Platform Research Labs
Physical layer communication
optical communication
wireless communication
Emmanuel Le Taillandier de Gabory was born in Libourne, France, in 1975. He received a MSc from the École Supérieure d'Optique, Orsay, France, in 1999 (now Institut d'Optique Graduate School, Palaiseau, France). From 2000 to 2007, he worked with Fujitsu Quantum Device Ltd., Yamanashi, Japan. He was in charge of developing tunable lasers and transceiver modules for optical communication. In 2007, he joined NEC Corporation, Kanagawa, Japan, where he is currently a Senior Manager in the System Platform Research Laboratories, heading the Network Platform Technology Group.
He has been working on transmission technologies for high-capacity long-haul WDM transmission systems, also including SDM transmission systems. He contributed to the world's first demonstration of real-time single-carrier 100G transmission in 2010, to the achievement of best-in-class transpacific QAM systems in 2016, and to the demonstration of the world's largest transmission capacity with standard diameter multi-core optical fiber in 2017. He has authored and coauthored more than 80 papers and 30 patent applications. He is a senior member of the IEICE (Japan), a member of the Technical Committee of EXAT, as well as a member of the Technical Program Committees of ECOC and OECC.
Main publications as 1st authors only:
Best paper award, The 21st Asia-Pacific Conference on Communication (2015)
Academic society, communicty, etc.
IEICE, senior member
EXAT, member of the Technical Committee
ECOC, member of the Technical Program Committee
OECC, member of the Technical Program Committee, Head of Technical Program Committee Category (2022)
Academic/professional career summary
Main inventor, granted when working at NEC only:
Emmanuel Le Taillandier de Gabory, US20190020409A1, "Optical transmitter and method for controlling optical carrier frequency"
https://patents.google.com/patent/US20190020409A1/
Emmanuel Le Taillandier de Gabory, Toshiharu Ito, Manabu Arikawa, US20160056889A1, "Optical spatial-division multiplexed transmission system and transmission method"
https://patents.google.com/patent/US20160056889A1/
Emmanuel Le Taillandier de Gabory, Kiyoshi Fukuchi, Manabu Arikawa, US20130336647A1, "Optical communication system with monitor functions and monitoring method therefor"
https://patents.google.com/patent/US20130336647A1/
Emmanuel Le Taillandier de Gabory, Manabu Arikawa, Kiyoshi Fukuchi, US20120281981A1, "Method and apparatus for detecting chromatic dispersion, and method and apparatus for compensating chromatic dispersion"
https://patents.google.com/patent/US20120281981A1/
Emmanuel Le Taillandier de Gabory, US10225017B2, "Optical transmitter and method for controlling the same"
https://patents.google.com/patent/US10225017B2/
Emmanuel Le Taillandier de Gabory, Hidemi Noguchi, US10205528B2, "Optical transmitter and optical communication method"
https://patents.google.com/patent/US10205528B2/
Emmanuel Le Taillandier de Gabory, Daisaku Ogasahara, Shinsuke Fujisawa, US9819525B2, "Signal generating apparatus and signal generating method"
https://patents.google.com/patent/US9819525B2/
Emmanuel Le Taillandier de Gabory, Manabu Arikawa, Toshiharu Ito, Daisaku Ogasahara, US9660762B2, "System and method for transmitting optical signal over multiple channels"
https://patents.google.com/patent/US9660762B2/
Emmanuel Le Taillandier de Gabory, US9544060B2, "Optical transmitter and method for controlling the same"
https://patents.google.com/patent/US9544060B2/
Emmanuel Le Taillandier de Gabory, US9312961B2, "Optical output device and method for controlling an optical transmitter"
https://patents.google.com/patent/US9312961B2/
Emmanuel Le Taillandier de Gabory, Sadao Fujita, Kiyoshi Fukuchi, US9166697B2, "Optical transmitter and method for controlling the same"
https://patents.google.com/patent/US9166697B2/
Emmanuel Le Taillandier de Gabory, Kiyoshi Fukuchi, US8971723B2, "Method of and system for detecting skew between parallel signals"
https://patents.google.com/patent/US8971723B2/
Emmanuel Le Taillandier de Gabory, Satomi Shioiri, US8682178B2, "Method and system for setting timing of phase modulation of xPSK transmitter"
https://patents.google.com/patent/US8682178B2/
Newspaper, magazine articles
Academic/professional career summary
November 1999,

Master of Science in optical communication, École Supérieure d'Optique, France

September 2018,

EMBA, Waseda University, Japan
August 2000

Fujitsu Quantum Devices, Japan