Message for students 2021:Ryousuke Togawa
Mediating Between Advanced Research and Business
Secure System Research Laboratories
Ryousuke Togawa
After receiving a master's degree in physics (geophysics), Togawa joined NEC in April 2010. Togawa utilizes his extensive track record and knowledge as a researcher to accelerate the practical application and commercialization of technologies created overseas centered around NEC Laboratories America by acting as an intermediary with the Development Division and Business Division as well as customers.
Tackling commercialization from the perspective of a researcher
For a period of about five years after I joined the company, I continued to research a theme involving the application of machine learning to the operations management of IT systems, but I am currently focusing on the practical application and commercialization of technologies created at NEC's overseas laboratories. Due to the particular characteristics of NEC as a company, many of our customers are based in Japan, so in many cases the demonstration experiments are conducted as close as possible to the production environment. For that reason, human resources are required to coordinate the commercialization of technologies created overseas. I am further accelerating the research by promoting demonstration experiments in anticipation of future businesses and providing feedback to the overseas researchers about the results and issues. Even if you have a great technology, if you are unable to successfully link it to business, you will be left behind by the fierce competition which is unfolding at a global level. My role is to act as an intermediary with the Research Division, Product Development Division, and Sales Division to smoothly advance the commercialization of technologies.
However, that being said, each of these three parties emphasizes different aspects and has a different culture, so the adjustments are not always straightforward. For example, the Research Division, which revolves around technology, and the Sales Division, which focuses on customer satisfaction, frequently do not see eye to eye. There is a need to carefully disentangle their mutual agendas while making adjustments. In addition, I will not be trusted if I cannot discuss technology issues on equal terms with the researchers and business issues with the Sales Divisions. When I was researching the theme of operations management, I observed the entire development flow of research from the initial process to the final process of operations management. In addition, I am now currently promoting demonstrations in cooperation with the Business Division and customers in different areas such as finance, manufacturing, healthcare, transportation, public enterprise, and aerospace. Utilizing such experiences, I am engaged in trying to accelerate the flow from research to commercialization by translating and adjusting their mutual positions from a comprehensive and crosscutting perspective.
NEC is a company where a wide variety of professionals concentrate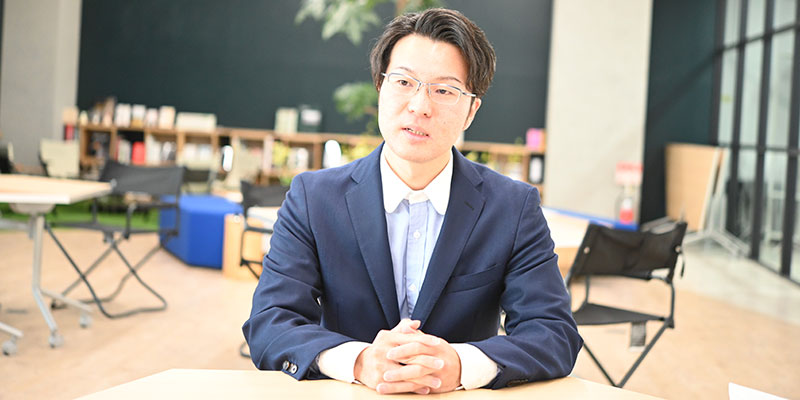 NEC is a company which has a strong preference for creating new technologies. The company continues to announce research papers at international conferences and has a culture which not only thinks about how to apply existing technologies but also focuses its efforts on the creation of new technologies. In fact, even when talking with customers, many of them expect NEC to have its own unique technologies and forms of value creation. I think that the question of how to exceed such expectations is an extremely interesting point for researchers.
Moreover, there are many distinguished researchers at the company within Japan and overseas who will continue to have their research papers accepted by top conferences. An environment where you can have discussions with such people is attractive for a researcher. There are many people with abundant and extensive knowledge not only in the research laboratories but also in other divisions as well. There are people in the Business Division who are well-versed in the knowledge of the customers' lines of business, so they can be very helpful during research and development. Recently, I asked the Intellectual Property Management Division for a patent survey, and I was surprised at the unexpected level of detail contained in the report which came back to me. Because it is a large company, the fact that there are many talented people carrying out their respective professional work is also an appealing aspect of NEC.
Aiming to become an expert generalist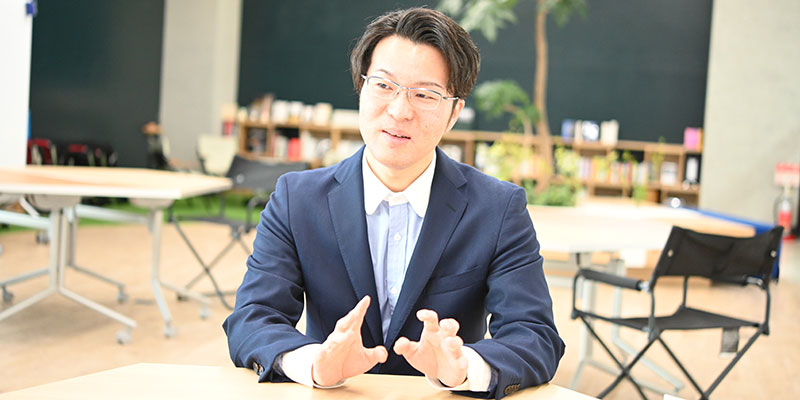 I sincerely hope that all of the students out there will think strategically about the type of career that they would like to build while also valuing flexibility at the same time. Of course, it is important to have a medium to long-term vision, but the tactic of closely observing short-term global fluctuations while trying to adapt yourself is also important. Even if what you do does not innately change, you can adapt to trends just by changing the presentation and perspective. In today's world of bewildering environmental changes, it is ever more likely that you will have to shift your own research theme. It is also important to respond in a flexible manner without continuing to persist in previous research.
I myself am now aiming to become an "expert generalist." This means a human resource with deep knowledge in various fields who is able to create new ideas by connecting each of them in a lateral manner. Elon Musk is a famous example of that kind of person. I hope to further accelerate innovation at NEC not only by thoroughly investigating one field but also by acquiring knowledge and experience through working together with experts from other fields. Part of the reason is that I do need to coordinate with experts in various fields in my work, but because I myself have always had a strong intellectual curiosity, I participate in study sessions which are not only limited to related technologies and research but also cover other specialized fields, marketing, management, and other business aspects and enjoy acquiring knowledge through research papers and books.
Going forward, I would like to engage in activities aimed at the commercialization of recently launched new projects concurrently as I cast off my past individualistic processes and build systems and mechanisms within the company in order to continuously create innovation as an organization.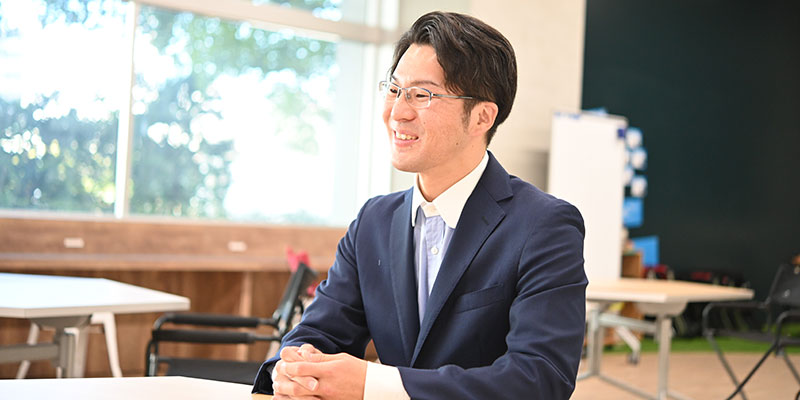 Message to my past self in my school days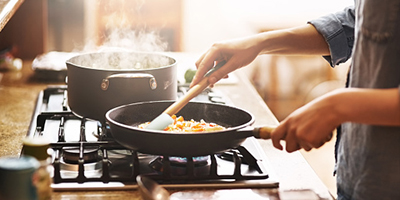 I enjoy cooking, which is a hobby that I started while living alone at university. When I really go all out, I start making a beef stew by preparing the bouillon or a curry by mixing the spices. Once at a party with about 20 of my colleagues, I even prepared a full course meal from the hors d'oeuvres to the dessert. Now I am working remotely at home, so I prepare my family's evening meal every day.