Message for students 2021:Ryoji Miyazaki
Realizing a Quantum Annealing Machine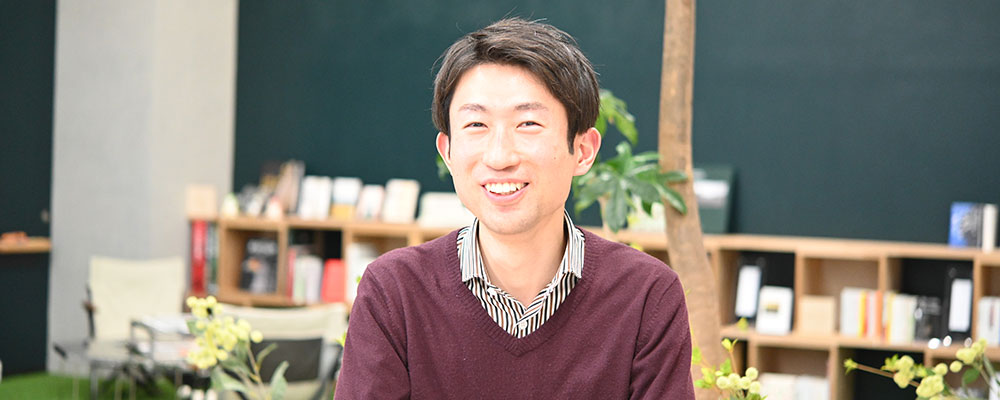 System Platform Research Laboratories
Ryoji Miyazaki
After receiving a PhD in physics, Miyazaki worked as a project researcher at the National Institute of Informatics and as a project assistant professor at a graduate school. Later, he joined NEC in January 2019. Utilizing his knowledge of statistical mechanics and informatics, he is researching quantum annealing from a theoretical perspective.
Tackling the challenge of quantum annealing by combining specialist knowledge inside and outside the company
I am researching quantum annealing, which is a type of quantum computing, at the System Platform Research Laboratories. Before joining NEC, I worked as a researcher at the National Institute of Informatics and as a postdoc in the applied information sciences faculty of a university. My main job is to theoretically simulate and evaluate quantum annealing from the perspective of my previously cultivated knowledge of statistical mechanics and informatics.
At the same time, I am also affiliated with a cross organizational team called the Quantum Computing Promotion Office. The objective of this team is to not only collaborate with talented personnel within the company but to also explore co-creation with other companies while accelerating the research and development of quantum computing. NEC is currently advancing collaborative research with Canada's D-Wave Systems Inc., a company which commercialized the first quantum annealing machine, Sigma-i Co., Ltd., a startup venture which originated from Tohoku University, as well as Parity Quantum Computing GmbH, a startup venture from Austria.
With the goal of realizing the practical application of a quantum annealing machine by 2023, specialists inside and outside the company have come together to advance the research and development.
Aiming for an NEC original quantum annealing machine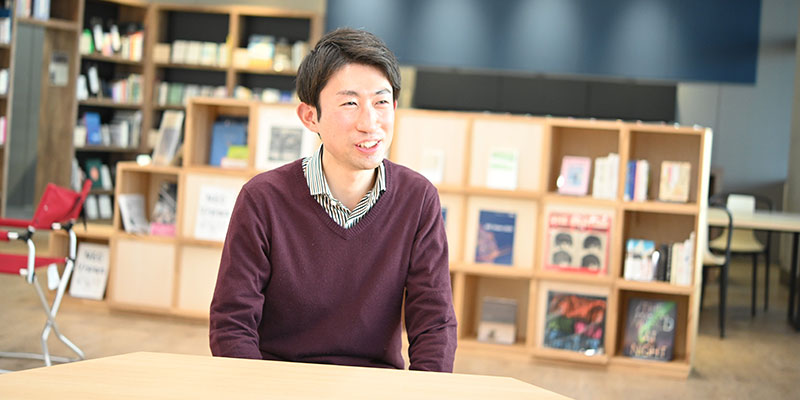 A wide variety of talented people have gathered together as part of NEC's quantum computer research. I am approaching the theoretical aspects of this field, but in fact there are also researchers who are building the hardware, and experimental specialists as well. In addition, there are also people who are using NEC's "SX-Aurora TSUBASA" supercomputer to develop quantum annealing related technologies from a different approach as well as others who are engaged in the application and commercialization including the marketing aspects. This environment is stimulating because I can do research while being inspired by such a variety of people.
Because quantum annealing itself is a new technology, it would be meaningful to advance the research from various directions without getting stuck on only one approach. I think that it is common to pursue one direction in university research laboratories, so that might be a difference between research at our company and universities. Moreover, while quantum computers are reminiscent of startup companies and overseas tech giants, NEC was the first company in the world that successfully demonstrated the operation of quantum bits using superconducting solid-state elements in 1999. Through research and development which has continued up to the present, NEC has accumulated a unique body of know-how. I think that the company has sufficient capability to aim to become the global leader.
To begin with, there are only a handful of companies within Japan that are able to seriously undertake the development of quantum computer hardware. I am a theoretical researcher, but I could influence the development of quantum computers in this company. That possibility makes me feel more fulfilled in my work.
The ability to freely conduct research while being a corporate researcher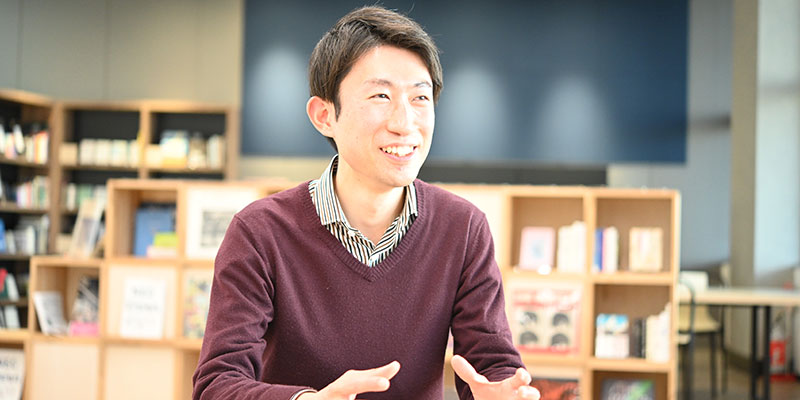 The reason why I joined NEC was because I heard the NEC was searching for researchers in the theoretical field of quantum annealing around the time when I was nearing the end of my postdoc term. At the same time, I also heard discussions about building hardware for quantum annealing, thought that it sounded interesting, and applied right away.
I feel that NEC's research laboratories are a very good environment for research. I had a lot of freedom to do my research during my postdoc, but unless you strictly manage yourself, the line between work and one's personal life will become ambiguous. Faced with the end of one's postdoc term and the pressure to produce results, your work-life balance may crumble. After I joined NEC, I became able to naturally transition between work and my personal life. Because NEC itself promotes work-life balance, it is also proactive about reducing overtime.
Moreover, just because it is corporate research does not necessarily mean that you simply devote yourself to research on the given theme. While the outline of the research theme is decided, there are some aspects which are left up to your own discretion. I believe that I am extremely lucky to be able to continue conducting research in a manner which is similarly enjoyable to the research that I did at university.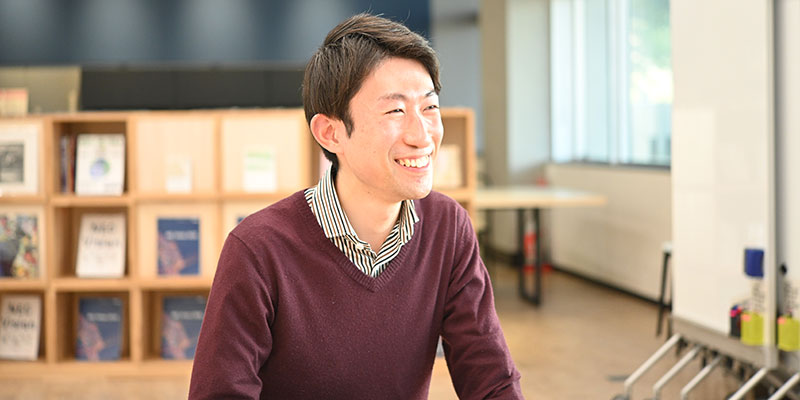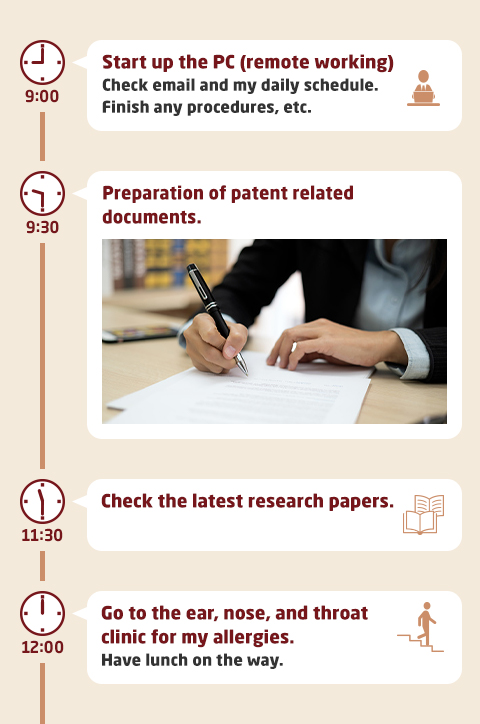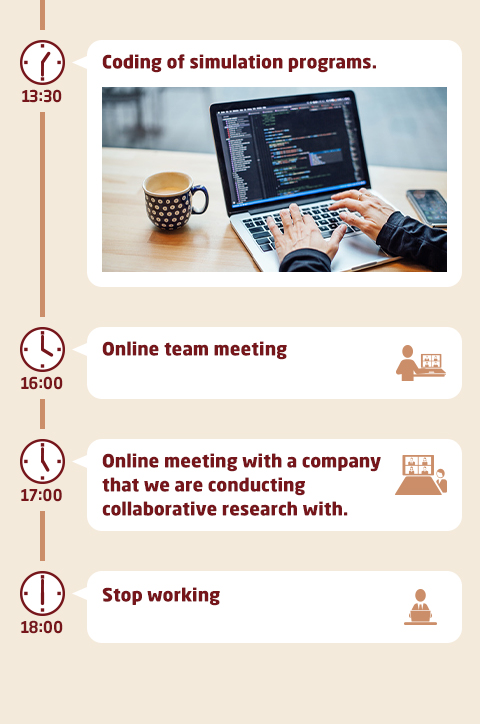 Message to my past self in my school days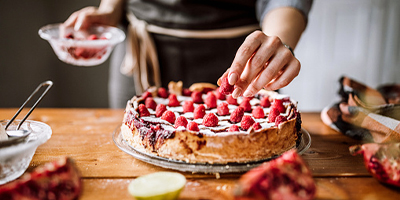 Because I spend long hours at home due to remote working, recently I am tackling the challenge of cake making. I have wanted to try making them for a long time. I made cakes together with my wife, but before I knew it I was able to make them all by myself. By watching YouTube videos and repeatedly taking on this challenge, it is fun to slowly become proficient.