Message for students 2020: Ryohei Fujimaki
Words That Moved the Young CEO Who Leads the World in Machine Learning
Fujimaki joined NEC in 2006 and began working on machine learning research. He has presented numerous research papers at top level conferences across the globe. After transferring to NEC Laboratories America in 2011, he led the research of innovative technologies such as semi-automation of machine learning and heterogeneous mixture learning. In 2015, he was appointed Research Fellow as the youngest ever in the history of NEC at the age of 33. After that, he founded dotData, Inc. in Silicon Valley as a carve-out from NEC to pursue development and provision of machine learning automation software. In the U.S. Forrester Research's Forrester New Wave Report (The Forrester New Wave™: Automation-Focused Machine Learning (AutoML) Solutions, Q2 2019) published in May 2019, dotData, Inc. was recognized as an excellent leader. In this interview, we asked about the words that drove him to continue leading the world in his field.
Research papers are like a bonus that comes with good work
− What are the words that you have been influenced by, Mr. Fujimaki?

First of all, there are the words shared in the team I was assigned to when I just joined NEC. It was called the TG Precept and was a motto of the technology group. It taught how it was insufficient for researchers to just be writing papers and algorithms even if we were employed as research staff. Planning, budgeting, and social implementation are all within the business range of a researcher's job, and in order to put your technology to practical use, it said, that we needed to work on all of them. Honestly, I didn't really hit me back then, but when I became a team leader, the meaning of those words become extremely clear to me. Looking back now, I think those words have had a great impact to my work style.
Other words that are deeply engraved on my heart are what Kai Yu, my boss when I was transferred to NEC Laboratories America, said. Currently, he is the CEO of a startup called Horizon Robotics™, but when Kai was working for NEC, he was a renowned researcher who would publish papers one after another at top-level conferences. So I have once asked him, "How can I keep writing papers like you?" He said, "I don't think about what I can do to pass the reviews for publication." Research papers are plain products resulting from good work. He then added, "We don't do good work because we want publish papers. To be recognized by society as a researcher, you do good work. If you do good work, the academic community will recognize you." It struck me hard, finding out that someone who has been continuously turning out research papers on the front line is working on research with such motivation.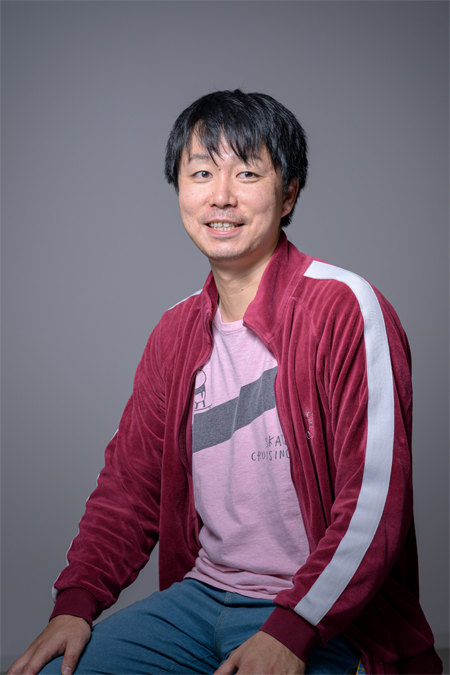 Later, when I started heading the research team, I often told my subordinates the same thing, that "research papers are important, but they are something additional that come with research." For corporate researchers, solving social problems is the groundwork, the true worth. If papers make it to academic conferences as a result of research, it's great, but that's not the whole point―those words are still stuck strongly to my heart.
Working on what you can't do saying that you can
While I was influenced by such words, I believe what grows a person the most is experience through projects. People who grow fast and extraordinary people seem to be more committed to a range wider than what they can currently accomplish, or in some cases, their scope of responsibility. Instead of only doing things that they can surely do now, they say that they can take on challenging missions that they are unsure of accomplishing and they actually push through. Maybe that accelerates growth.
I myself had a great experience with the trial we conducted with our very first prototype, what we can call dotData's version 0. I even talk about it with the four members whom I worked with, saying that we are probably not going to have an experience beyond that as engineers in the next five to ten years. In fact, when we suggested a trial, we only had a core algorithm that was in the research phase and had never been put to test in a production environment. Despite that, we needed to install our software on the customer's environment for the trial and automatically generate a predictive model from the customer's massive and complex data. To top that off, we needed to do this in one shot―it was quite a challenge. Nevertheless, we committed to our customer and said that we could do it, and finished the version 0 prototype on an extremely tight timeline and automatically generated a predictive model that the customer was happy with. The pressure we were feeling at the time was immense, but the sense of accomplishment was also very rewarding.
Other than this, I got to experience different projects at NEC, including those that didn't work out or failed. Regardless of the final results, the more difficult or distressful a project was, the more it gave back to what I am now.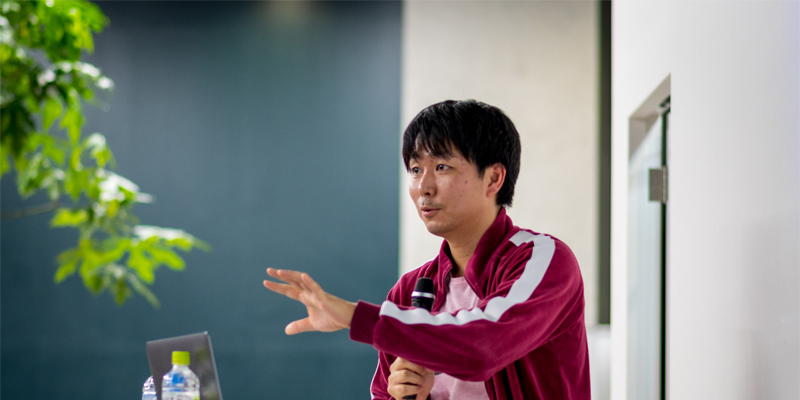 Whether you can feel happy about solving social problems is important
― Do you have any messages for students who are seeking to work on research at NEC?

In academic research, it is important to create new algorithms by exploring the depth and pursue the edge in theory as well. Most applied research is built upon such basic research. There is no doubt about the importance of basic research. The joy of being a researcher is also found here. Continuously having research papers accepted by world's top-level conferences will be stepping stones for young researchers, and it is also an important process for measuring the distance between yourself and the world and be recognized as a leading researcher. Even after joining NEC, there is great significance in continuously participating in academic conferences.
On the other hand, making something that actually "works" and implementing it in the society to solve problems rewards you with a different sense of fulfillment. Research into core algorithms and ideas on its own is insufficient to actually make advanced technologies "work" in the world and continuously evolve them. To give an example, the researcher himself or herself must step into market development, product development, and sales activities, and in certain cases may need to lead them. The TG Precept, which I mentioned in the beginning, also highlights this, and I think that the source of motivation for such activities is the mindset that feels joy in solving real problems.
Incidentally, when my subordinates start new research, I have often asked the next two questions. One is "Who wants that?" You can't leave the 'who' part vague. For example, it is insufficient to just answer an industry or a common market segment. It is important to clarify what kind of people in which department of what companies―preferably by name if possible. The other question is, "Why does that person want it and how much?" That is to say, I'm asking "whose issues of what kind is to be solved." When this becomes clear, the economic value of that research inevitably becomes visible. These two questions relate to the so-called customer segment and value proposition. The key point here is that it should not simply be a PowerPoint presentation for an internal briefing or doodling at your desk, but rather the answers should be specific and clear enough that you truly know what you are doing while you're working on the issue. In researching at NEC, I hope that you'll keep this in mind.

NEC Laboratories has a wealth of opportunities to come into contact with issues while having a dialogue with customers and actual data. It is a very good environment for corporate researchers. It is also an organization that lets you try if you say you can do it with confidence, so it can open up a career where you can do things yourself till the end like me. Let's work on solving the issues in the world together.