Message for students 2023:Takanobu Doi
Leading researcher in wireless communication makes his start from nuclear physics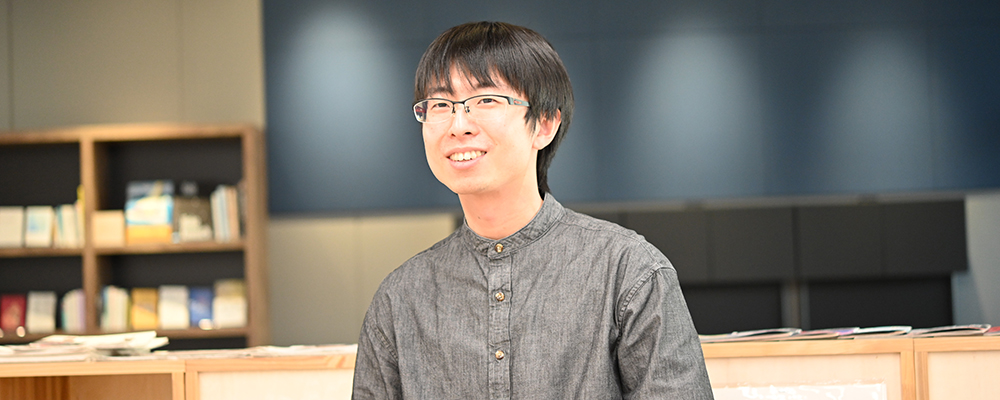 Researcher, Advanced Network Research Laboratories
Takanobu Doi
After completing his master's in nuclear physics, Mr. Doi joined NEC in 2020 in hope of engaging in network research. Aiming to realize next-generation 6G wireless communication as the successor to 5G, he is working on research of base station functions.
Aiming for world-class technology in next-generation 6G wireless communication
I am currently working on research of base station functions that achieve larger-capacity wireless communication toward the coming next-generation 6G communications. Specifically, I study high-accuracy separation of signals received by base stations.
If multiple wireless devices can simultaneously send signals, we can increase communication capacity—but this will create intricate line-crossing of signals received by the base station. The key to larger capacity is precision sorting of these crossed signals.
Currently at NEC, we are working on research to lead the world with 6G while expanding and enriching our staff. We are actively participating in academia, and the team continues to publish research papers to present our research at least once in six months. Furthermore, NEC has a long history of business relationships with mobile carriers. In addition to pursuing advanced technologies that become talked about in academia, we are carefully conceptualizing practical technologies from the aspect of actualizing technologies that customers truly need. I am continuing research to become a researcher recognized as "Doi of NEC" at academic conferences and in the industry.
NEC has a wide range of research areas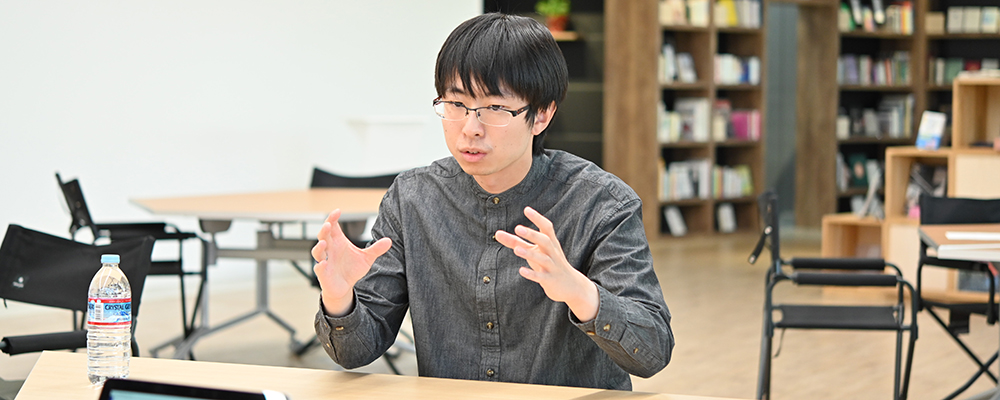 My reason for wanting to work for NEC is its diversity in research areas. Not to mention biometric authentication, NEC does robotics, including autonomous driving of construction machinery, as well as quantum computers. In communications, NEC does wired communication as well as wireless, which I am working on now, in addition to trans-Pacific submarine cables.
When it came to me at the end of my master's program that I want to make something useful in the real world, I found NEC appealing due to its variety of fields. I chose the university based on its advanced research in a broad range of fields, so I think I like an environment where I can come in touch with new areas and technologies that I do not know about.
In that sense, the research theme of wireless communication that I am working on now suits me well. Initially, I wanted to work in this field to engage in the Internet—now grown to be the base technology of the world. However, communication by its nature is something that translates into applications when combined with different technologies. It is very fun and exciting to work on projects while talking with people from different fields working at other NEC Laboratories.
Jumping into areas outside of my specialty without hesitation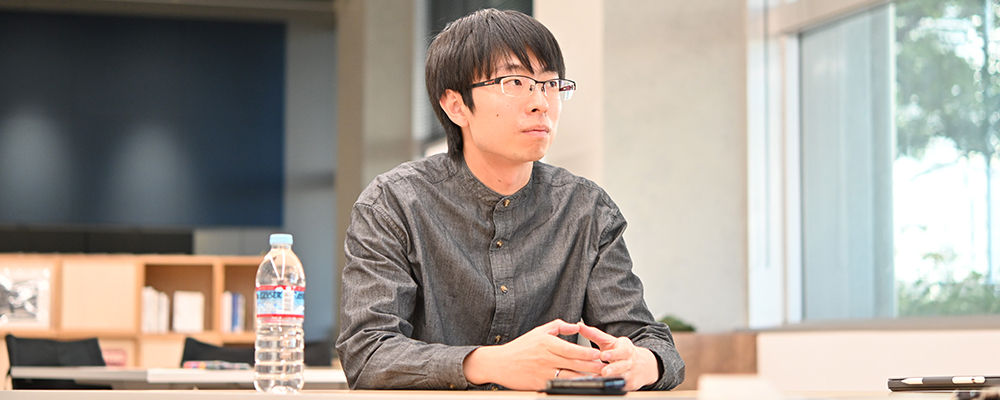 I majored in nuclear physics as a student. While I was working on a master's program, I joined the lab for experimental nuclear physics and studied, using an accelerator, how carbon was generated after space was born. For this reason, my current research theme was also completely foreign to me. However, as I mentioned before, I like touching on new areas and therefore I managed to catch up with no problem.
While I did need to relearn terminology and area-specific technologies, the base was still physics, which was my major in university and made it easier to study.
On another note, experiences and perspectives from other fields can be useful. Taking my case for example, I was able to use a data analysis method that is not commonly used for wire communication when considering the cause after the data simulation results are output. At an academic conference, a university instructor was once impressed by my unconventional approach. There must be some contributions that people from a different field can make.
I hope students like you will take on the challenge if there is an area of interest that is outside of your major. There is no need to be on the defense. Everyone has their first time, and even if others around you had a five-year advantage over you and you are the only one starting from scratch, after five years, you will have five years of experience. You just need to increase that density. Additionally, you have your own background that you have built up in research, so as long as you jump in without any reserve, you can be an active player here.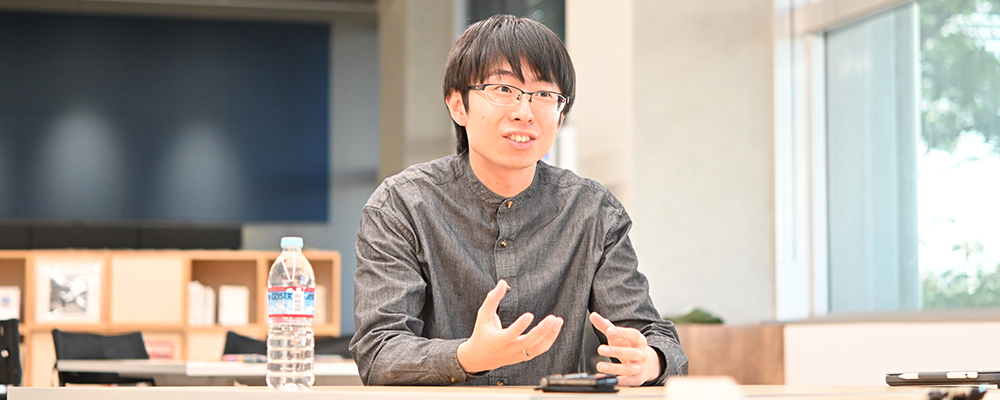 ※

The information posted on this website is the information at the time of publication.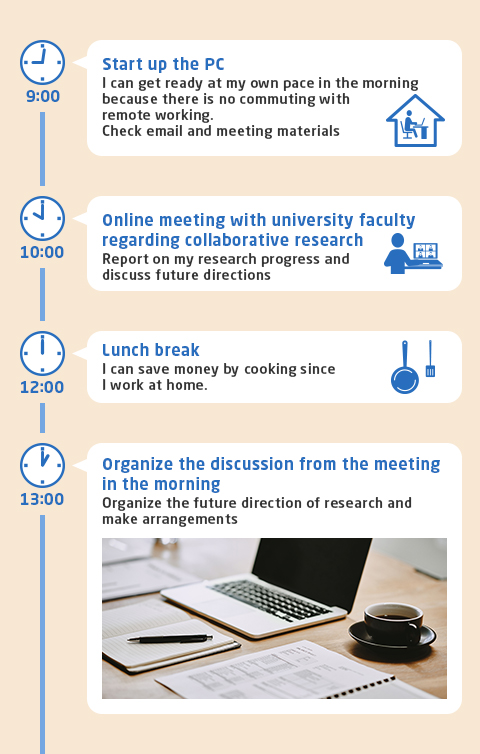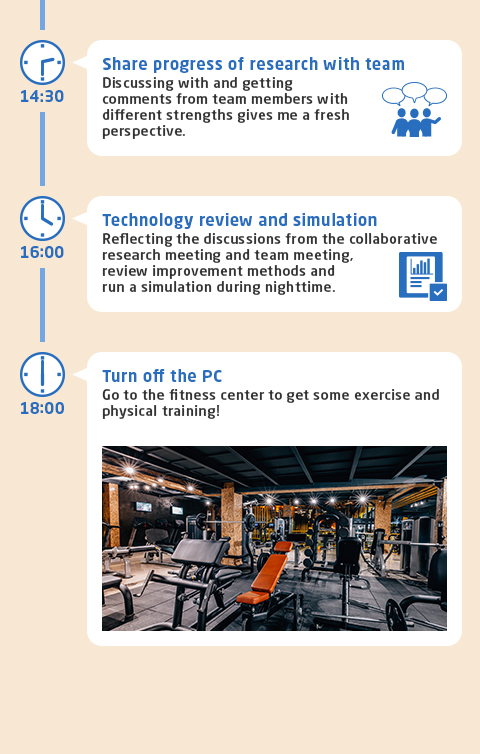 Message to my past self in my school days

I am hooked on a smartphone game that uses location information, and I might even take a walk for 3 to 4 hours during the weekend. While I watching the townscape during my stroll, I can actually see in what places people use smartphones frequently and where the base stations are situated. Since I often work from home or work at my desk when I am in office, I want to continue this to get some exercise in. I recently started going to a fitness center.