Introduction to the NEC Tamagawa Office


Welcome to the NEC Tamagawa Office!
The NEC Tamagawa Office is a site where a great number of employees involved in not only the R&D Division but also various other divisions and affiliated companies work.
Introducing part of the office designed for a comfortable day's work.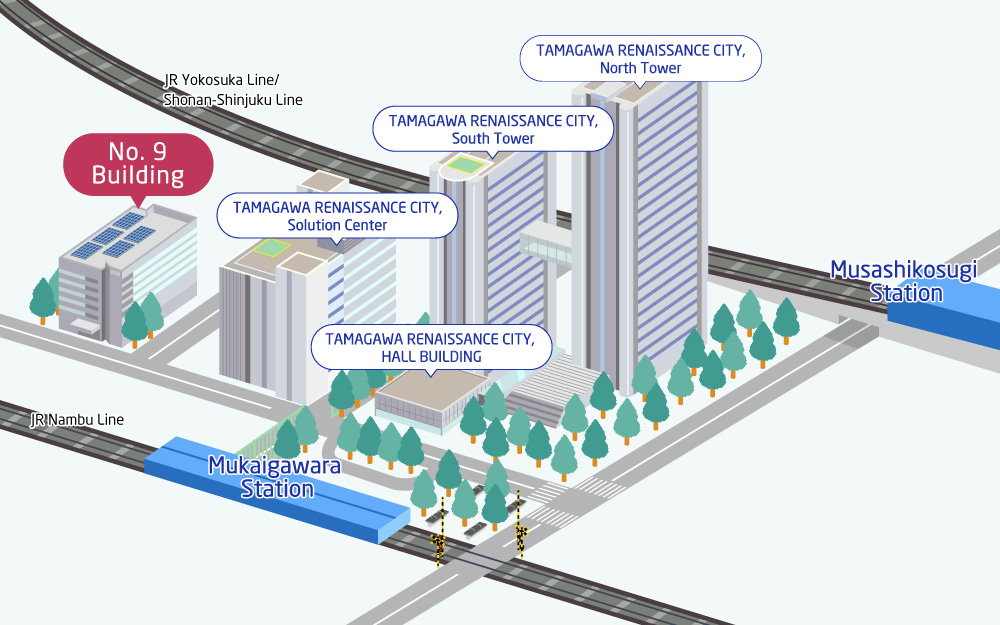 NEC Tamagawa Renaissance City

Renaissance Tower with the spacious entrance, and an auditorium building where various events are held.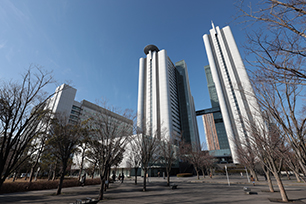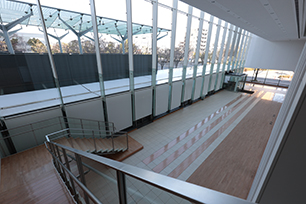 Meeting rooms

On the customer meeting floor, various small and large meeting rooms are available for selection according to the purpose.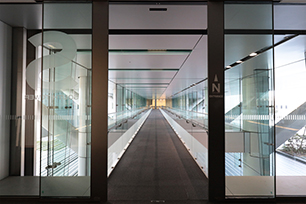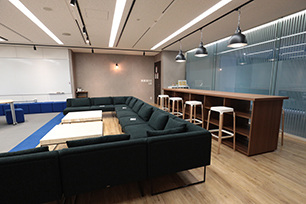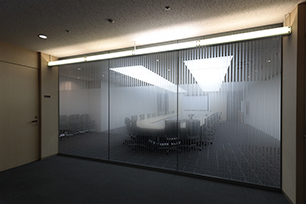 Co-creation space

A working style not bound by location.
Choose your work area in an environment of relaxed spaces overflowing with new ideas.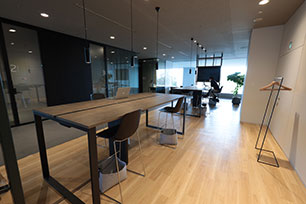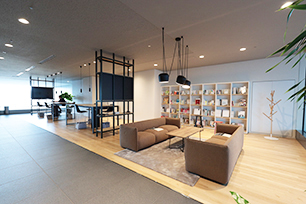 Cafeteria

Meal time is an enjoyable part of the day.
Delicious meals are provided that take employees' health into consideration with the salt content and calories, etc. shown on the menu.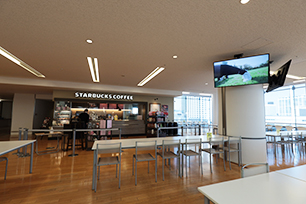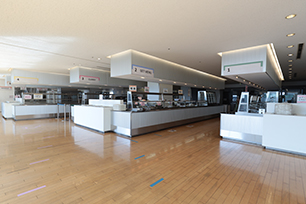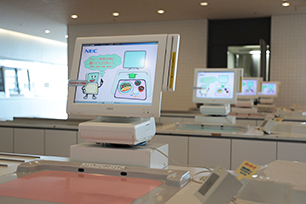 No. 9 Building
R&D Division Office space

The first to the seventh floors include R&D Division office space, labs, shops, and shared refreshment spaces.
The panels of awards received by NEC researchers fill an entire wall of the entrance hall!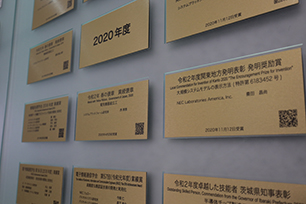 First floor co-creation space. Take an occasional break away from your desk to refresh yourself.
You are bound to be inspired with a new idea!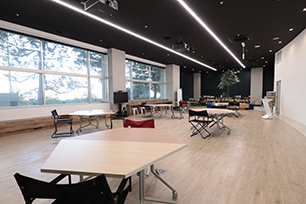 Each office floor has plenty of shared spaces.
Each floor has unique features such as a raised tatami mat area and health equipment!