Displaying present location in the site.
Agricultural ICT Cloud Service - Nepon Inc. and NEC -
Nepon Inc. (hereinafter, referred to as 'Nepon') and NEC Corporation (hereinafter, referred to as 'NEC') have begun to offer "agricultural ICT cloud service" for greenhouse farmers from May, 2012.
We have started to collaborate on agricultural ICT cloud business in January, 2012. Nepon, a Japan-based manufacturing company for greenhouse, and NEC ,which offers CONNEXIVE , had developed the service to use a sensor network.
The farmers can have a good grasp of their greenhouse situation whenever and wherever they want it by using this service, collecting and visualizing the data of the environmental sensors in the greenhouse to a cloud based on IoT technology.
Additionally, the famers can manage their jobs through some functions for communication between farmers and supervisors.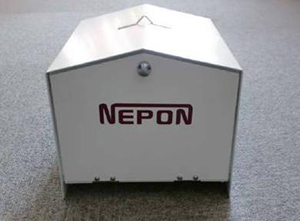 An example of the uses for environmental sensors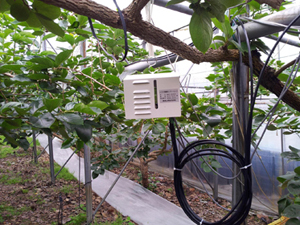 Alerting service
Send a warning of abnormal motion of the warm air heater for greenhouses(for example, the misfire of the heater, etc.) to farmer's PC and smartphone by e-mail.

Sensing service
Periodically collect the data from environmental sensors (the temperature, humidity, carbonic acid gas and sunshine). And visualize the data on the PC and the smart phone in a graphical and tabular format.

Communication support service
Deliver some kinds of information (daily market information, farming knowledge, etc.), agricultural journal and calendar, agricultural chemical records, shearing information, messengers and so on.

It's possible for farmers to reduce the cost of producing and managing, and to use their time effectively.
Moreover, this service can convert to quantitative data from the knowledge which is ambiguous and based on an individual farmer's experience. So the farmers can improve their production process and hand over their farming knowledge to the successors.
Nepon and NEC will continue to offer the service with ICT and cloud technology to agricultural producers, and support to establish a farm management with big data.