Training The Next-Generation Internet Police
How NEC is helping to keep cyberspace safe
Over the past two years, the world has seen a marked acceleration in the digitalization of businesses. Many employers are now offering work-from-home options, conducting their meetings online, and automating many labor-intensive tasks. Indeed, the pandemic has been a catalyst in this transformation. Small-Medium Enterprises (SMEs) and corporations today are presented with a dazzling array of software to help them take their everyday processes online.

Unfortunately, accompanying this rapid digitalization is the rapid rise of hackers, scammers, and information thieves. According to CNBC, there was a 61% increase in the rate of phishing attacks in the six months ending October 2022 compared to the previous year. The attacks are also getting more sophisticated, spreading beyond emails to text messages and other forms of personal communication.

With the increased connectedness of personal devices through the Internet of Things (IoT), criminals are also looking at this easy avenue as the next big prize. According to Microsoft's Digital Defense Report 2022. "While the security of IT hardware and software has strengthened in recent years, the security of Internet of Things (IoT) … has not kept pace."

Businesses need to ramp up their cyber defences amidst a global shortage of cybersecurity experts. New talent must be trained in the latest skills, such as malware forensics and analysis, to better understand, anticipate, and prepare for any threats they may face.
NEC's commitment to global cyber defence
In 2018, NEC announced its long-term plan to conduct a series of cybersecurity exercises, including incident response exercises, for over 150 government and critical infrastructure company employees belonging to ASEAN-member states. This was done through the ASEAN-Japan Cybersecurity Capacity Building Centre (AJCCBC), a part of the Japan-ASEAN Integration Fund (JAIF) project, with the aim to develop a cybersecurity workforce of more than 700 over four years. NEC is also currently assisting the INTERPOL's Cybercrime Program with state-of-the-art training and technology.

To help train the next generation of cybersecurity talents, NEC Asia-Pacific and the Singapore Institute of Technology (SIT) have developed a Network Forensic Specialist course. Experts in NEC's security operations centre (SOC), together with their training partner LAC, will train the online participants in a four-day course in the basic skills of log and packet analysis, methods to identify attacks, methods to identify malware traces and basic techniques of correlational analysis.
As businesses and networked services move into the 5G era, cybersecurity has to constantly evolve and anticipate new threats. In August 2022, NEC partnered with Fortinet in a global agreement to jointly build secure 5G networks for communication service providers (CSPs). What Fortinet brings to the 5G table is its comprehensive best-in-class security solutions, including FortiGate – the world's most deployed next-generation firewall, and the highest-performing hyper-scale firewall.

"The global partnership with Fortinet is a perfect fit for NEC Open Networks' ecosystem to enable our services to meet the customer's urgent and diverse needs for network security in the 5G era," said Hideyuki Ogata, General Manager, Service Provider Solutions Department, NEC Corporation. "NEC already have rich experience in network security, including the recent success with Fortinet for CETIN and others. This partnership promises to enrich our service portfolio facing customers as a global network integrator."
AI joins the fight against cybercrime
There's more to look forward to for enterprises, as network security vendor Vectra AI has partnered with NEC Asia Pacific to deliver enhanced cyber security solutions to APAC companies. The partnership aims to provide improved security across public cloud, identity, SaaS applications, and networks with security AI designed to detect and prioritize cyber threats.

NEC APAC vice president of enterprise infrastructure business unit, Jack Ming Yeo said, "The collective strength of the new partnership with Vectra AI will provide enhanced and more secure infrastructure to help customers combat cyberattacks."

"Together with Vectra, our new offering will bring intelligence-driven solutions to organizations by utilising automation to alleviate the stress security teams face today."
Staying one step ahead in combating cybercrime
According to Armand Kruger, head of cyber operations and adversarial threat hunting at NEC XON in Africa, companies need to shift from reactive to proactive measures regarding cyber security. Forward-thinking firms cannot only defend themselves against known threats but need to seek out unknown dangers.

It's called cyber threat hunting – detecting and neutralizing attacks that manage to slip past the rules and algorithms of automated defences. This calls for skillful human threat hunters with deep expertise and experience in finding, logging and counteracting threats before they can cause severe damage.

The cybercrime battle is a neverending race between criminals and those fighting against them. NEC will always strive to help global companies stay one step ahead and continue grooming a highly skilled cybersecurity workforce, armed with the most advanced technology and the brightest minds.
Looking for a job? First, impress the robots.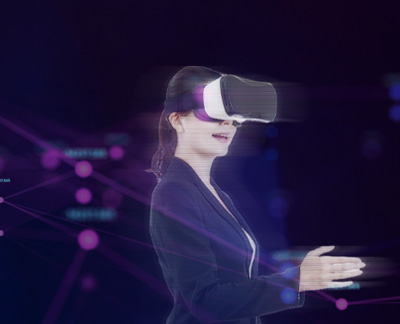 Going cashless. And cardless.