Healing The World With Technology
How NEC is helping supply chains decarbonize
What can tech companies do to help the world's supply chains lower, or zero, their carbon footprints?
How can we use today's technological advancements to create a supply chain that's sustainable and eco-friendly? A huge part of sustainability comes down to lowering CO2 emissions, a major cause of global warming. How do we enhance supply chains so that they are good for the planet, and good for business too?

In this article, we have invited experts from Kao, NX Group (formerly Nippon Express Group), and NEC to discuss this issue. Allow them to share with us some ideas on how to make manufacturing, logistics, and tech more eco-friendly.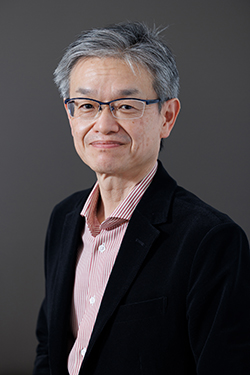 The logistics industry is highly susceptible to natural disasters and pandemics, making it an "unsustainable" industry. When the supply chain gets disrupted, we are often faced with either solving the problem efficiently, or continuing with processes that might be slower but "greener".

Of course, reducing CO2 emissions is a top priority for the global supply chain, but there are limits to what can be achieved as individual companies. The most challenging task is Scope 3 – indirect emissions from raw materials to production, sales, and disposal – since many of these processes are outside our direct control and monitoring. It is indeed a tall order to identify and reduce CO2 emissions from all the 60,000 logistics companies in Japan, including small and medium-sized businesses.

We're teaming up with NEC to develop a solution that can accurately calculate and effectively reduce overall CO2 emissions in the entire supply chain, including our customers. It's a big challenge, but we're confident that we'll be able to achieve it.
We're all on the same team
First, we need to build trust amongst all companies. We need everyone to understand that by working together on this platform, we can cut costs, reduce CO2 emissions, and support each other in times of crisis. Only then can we create a sustainable system.

One way we're doing this is by improving our 3PL and proposing an LLP (Lead Logistics Provider) that can optimize the entire customer supply chain, including logistics. Some terms and processes can be a bit tricky to understand, but we're always striving to bridge misunderstandings and build trust with our partners.
Rethinking the way we look at pricing
Business performance is usually based on ROE, but in the future, we need to include CO2 reduction for evaluation and link it to stock prices. If we can properly trace these elements through the entire lifecycle, we could take logistics CO2 reduction to the next level.

As the logistics manager, I am focused on improving logistics routes, selecting safe and environmentally-friendly transportation methods, addressing driver shortages, and implementing white papers to enhance working conditions. To achieve sustainable logistics, we recognize that it is necessary to collaborate with other companies who share our values.
Partnering with a competitor for a greener world
That's why Kao has partnered with Lion, our competitor, to start joint transportation in October 2020 to optimize our supply chain and reduce CO2 emissions. We combined transportation from our plants to distribution centers to improve efficiency. The goal is to move in a more ecologically sustainable direction and produce tangible results.
An industry-wide "green" system that all companies share
Recently, there has been growing interest in the concept of Internal Carbon Pricing (ICP), which involves organizations setting a price on CO2 emissions, and incurring costs when performing actions to reduce their carbon footprint. If the industry can find a common platform to calculate these costs and account for all green measures and carbon emissions, we will see a brighter future.

NEC serves as both a manufacturer and an ICT company. As a manufacturer, we must ensure that our supply and value chains are sustainable. Meanwhile, as an ICT company, we play a crucial role in using our expertise and experience to promote digital transformation (DX) with our customers, and to visualize and decrease their CO2 emissions.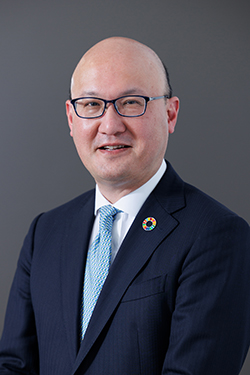 Working together is what we can all agree on
For NEC as well, we think that we need a common platform across all industries, not just logistics companies, to work together on. It is necessary to discuss and coordinate logistics plans and contingency measures that consider all possible scenarios. So we must collect real data from every participating company, including transportation volume, product details, and routes. NEC is dedicated to continue making progress in this direction.

The industry needs to have a data-driven system that provides end-to-end visibility of the entire supply chain, including CO2 emissions. NEC has already introduced its own CO2 visualization solution, and we are currently working on including the Scope 3 factors.
One single logistics dashboard powered by AI and data analytics
Our vision is to have a single dashboard that simulates and implements real-time optimal solutions for decreasing logistics costs and CO2 emissions with the help of AI and data analytics.

Reducing CO2 emissions is a daunting challenge, but it represents a massive opportunity for Japanese society and industries to move towards a greener future. NEC is fully committed to creating the logistics platform we've spoken about, so there's definitely much to look forward to.
Translated by NEC based on the Wisdom article.
Going Cashless. And Cardless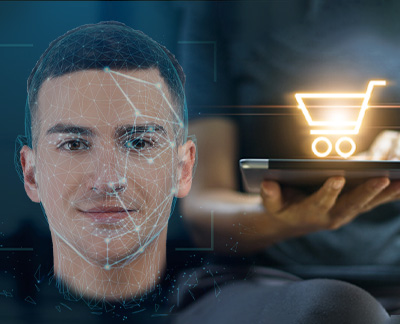 Looking for a job? First, impress the robots.