Co-creation with local government organizations
AI Chatbots enhanced by everyone


Improving business efficiency, productivity and resident services simultaneously has always been a challenge for local governments and public organizations throughout Japan. With this being the situation, the spotlight is focused on AI chatbots as a useful technology. NEC has been implementing initiatives to share FAQs among multiple local government organizations to streamline the process for maintaining Q&A and dictionaries, which tends to be a bottleneck in utilizing AI chatbots. Regarding the background to the start of this project and its objectives, we share the thoughts and ideas of NEC's persons in charge, with the use cases of local government organizations participating in the project.
Improving business efficiency is a necessity due to a severe labor shortage
Work style reforms are being implemented all over Japan. In particular, local government organizations consider the elimination of personnel shortages one of their objectives and the focus of their efforts.

The national population between the age of 15 and 64 decreased by five million over the six years to 2018. Despite encouraging the active social participation of diverse resources including women and elderly people, as long as the decline of the whole working population continues, the shortage of workers will still remain a serious problem. It is therefore an urgent issue to establish a system to allow resident services to be enhanced with limited personnel.

"Smartphones now have become ubiquitous and people take it for granted that they can access all kinds of information anytime. Under these circumstances, the needs of residents have been increasingly sophisticated. For example, residents want various procedures to be simplified and faster to use. In order to maintain and improve resident services with limited personnel, it is essential to increase the productivity using ICT (Information and Communication Technology)," says Chiu Tengchen, who works at Developing Group, Community Solutions Division, NEC Corporation.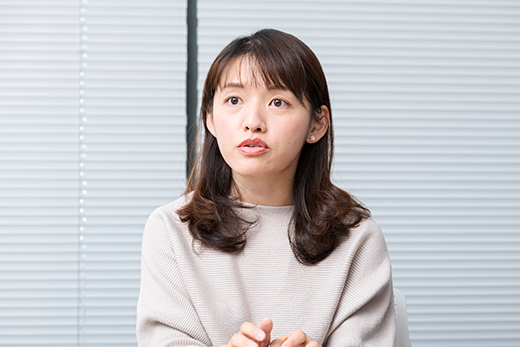 Thus, many government organizations are now considering the use of AI chatbots.

Many people may have experienced the AI chatbots, which have already been introduced to various corporate websites. AI answers inquiries from customers or those within organizations in a text-based conversation. Utilizing this technology at the first contact point from residents and staff brings efficiency to intricate tasks and allows residents to receive necessary services quickly.
Enhancing chatbots by multiple local government organizations working together
However, there is a hurdle to overcome in fully introducing AI chatbots — how to prepare a huge amount of Q&A data for AI to answer?

"Generally, FAQ data is registered as Q&A or dictionaries at each local government organization when used for inquiry response. However, not every local government organization has sufficient accumulation of data. Moreover, many local government organizations are busy with overflowing everyday works and have no time for organizing FAQ data. NEC has been trying to find a way to solve this issue. Recently local government organizations are interested in promoting the digital governments and data sharing, to which we should contribute" says Kenji Nagakura, Manager of Developing Group, Community Solutions Division, NEC Corporation.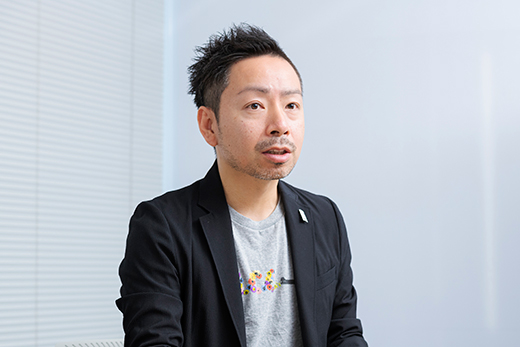 This is how the project of "AI Chatbots enhanced by everyone" has launched.

Since May 2019, NEC has been offering local government organizations in Japan AI Chatbot free of charge for a limited period. AI Chatbots are updated with FAQ data of the participating organizations, and through sharing and accumulating the data. In this way AI keeps getting smarter day by day. This is the challenge of reducing the work load for maintaining Q&A and dictionaries for each organization and hopefully will lead to a quick start of high-quality AI Chatbot.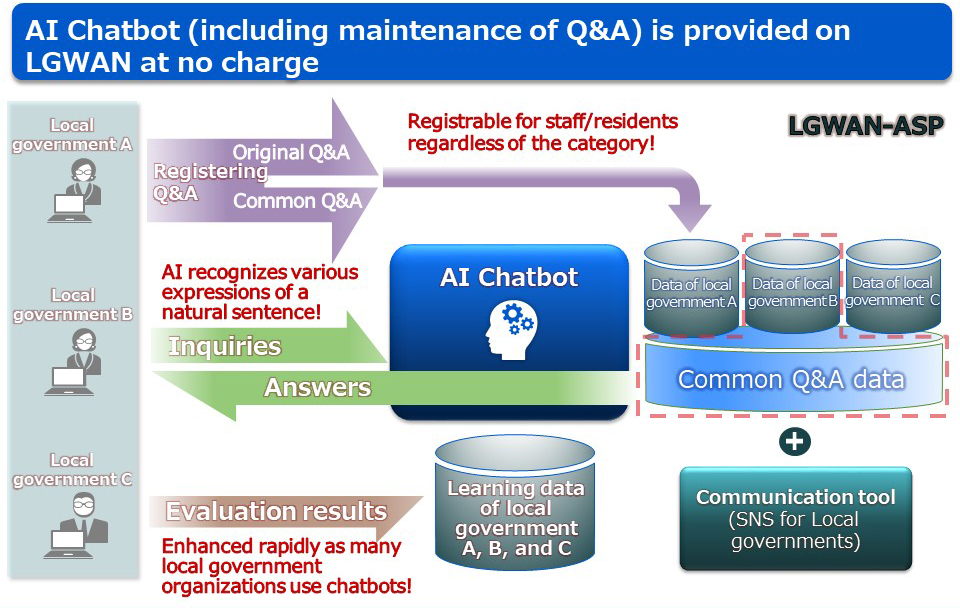 "A trial of AI Chatbots itself already started in 2017. With AI Chatbots of only one organization, we faced problems such as "the number of FAQs is small," or "information is old." On the other hand, in a number of local organizations, we see common parts in business operations or resident inquiries, which could be shared. Given these factors, we have come up with an idea of co-creating AI Chatbots by combining FAQs of multiple local government organizations and the expertise of NEC," says Chiu. Practically this is a mechanism to allow not only hardware but also know-how and results to be shared among local government organizations.

For the present, this is a trial version on LGWAN (Local Government Wide Area Network) where access is limited to local government organizations' staff. Based on obtained know-how, however, the service for residents now can be launched if desired.*1
*1

The actual service is chargeable.
Understanding the meaning of inquiries from humans and making an answer correctly
AI Chatbot that is NEC Auto Response Solution offers high quality. In order to enhance the response accuracy to a practical application level, variations of inquiries need to be increased. In a conversation, used words or conjunctions in questions may change every time even if those questions indicate the same intention and therefore many slightly different phrases need to be registered.

NEC Auto Response Solution installs Textual Entailment Recognition Technology that is one of our own cutting-edge AI technology lineup, NEC the WISE, with which inquiries are recognized based on not sentences but the meanings of words, so that the number of registered inquiries is minimized while highly accurate responses are provided.

"For example, regarding the two different expressions, "the engine suddenly stopped" and "the engine got halted instantly," standard AI recognizes that they are different questions. NEC Auto Response Solution however can recognize them as the same dialogue. This Textual Entailment Recognition Technology ranked first in a workshop hosted by NIST (National Institute of Standards and Technology) *2 and is highly evaluated throughout the world," says Nagakura.
*2

Evaluation workshop (TAC 2011 RTE7) by National Institute of Standards and Technology (NIST)
The verification of AI Chatbots proceeds in over 50 local government organizations in Japan
More than 50 local government organizations have participated in "AI Chatbots enhanced by everyone" up to now and its verification is being made. The free trial period of AI Chatbots is planned to continue until September 2020.*3

NEC's goal through these efforts is to further spread AI Chatbots and achieve a livable society for residents to live. The majority of residents currently visit a prefectural office or call when they have questions. If AI chatbots become widely used, it should be feasible for residents to conduct procedures essential to everyday life without any geographical or time constraints and to resolve their questions.

"When it comes to AI chatbots, some people who are not familiar with ICT would think it is hard to use it. We would however consider that, as the database of AI Chatbots is populated with a larger amount of natural language data, it will rather become a tool friendly to the ICT-shy people and the elderly. For example, using speech recognition, they simply talk to AI Chatbots to obtain an answer. We believe that, amid increasing needs for digitalizing various procedures, AI Chatbots will become a major driver for improving resident services in local government organizations," says Nagakura.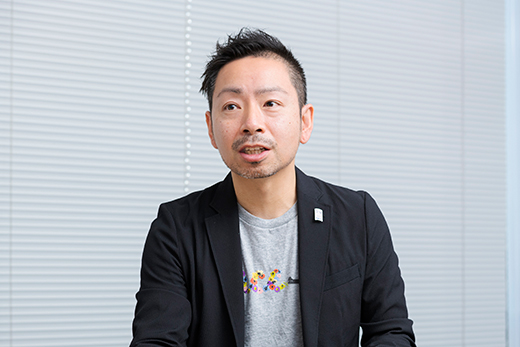 Moreover, unlike calls or face-to-face conversations, all the data of inquiries is automatically saved, of which analysis and utilization may bring another opportunity for a new service. It will be feasible to extract potential anxieties or dissatisfaction of residents to proactively provide necessary services beforehand. "Of course, AI Chatbots are useful not only for residents but also for local government organization staff. Making AI learn knowledge and know-how of experienced staff on a FAQ basis will help staff check unclear points during work and educate new employees. There are many more ways for using chatbots," says Chiu.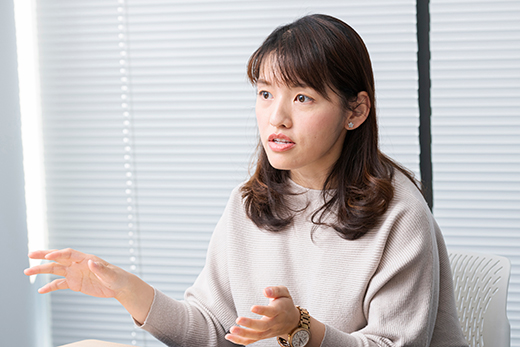 *3

As of March 2020. It may be extended depending on the situation.
Solving social issues with obtained knowledge and know-how
These efforts are very significant for NEC as well. For example, accumulating and sharing FAQs of multiple local government organizations allows improved accuracy of AI and services. NEC intends to offer the customer a new value by combining AI and a wide variety of solutions.

"One of the examples of collaboration of solutions is Mynaportal-linkage Inquiry Automatic Response Solution. With the API linkage with Mynaportal (a government-owned online service), AI Chatbots can refer to residents' personal information to respond to a more personal inquiry such as "what happens in my case?" in addition to general questions. We are thinking of promoting a demonstration of such services to put them to practical use," says Nagakura. This solution earned the Minister of Internal Affairs and Communication Award, and Grand Prix in the AI category at ASPIC IoT AI Cloud Award 2019 that evaluated domestic SaaS/IoT services.

From now on, social problems we face will include multiple factors and it will probably become harder for one local government organization or company to seek out a solution. What is important is co-creation. "AI Chatbots enhanced by everyone" could be one of the attempts which imply such a future society.
Use case 1: Policy Bureau of Yokohama City
Enhancing the operation efficiency while having new findings
The Policy Bureau of Yokohama City assumes, as one of its roles, the responsibility of coordinating the operations of a designated manager system where the maintenance and management of public facilities are outsourced. "In Yokohama City office, there are various inquiries every day from approximately 70 concerned divisions supervising individual public facilities. In order to streamline the response to such inquiries, we have decided to verify the effectiveness of AI Chatbot with NEC in this project," says Kazuya Fujiwara, who works at Co-Governance and Creation Division, Office of Co-Governance and Creation, Policy Bureau of Yokohama City.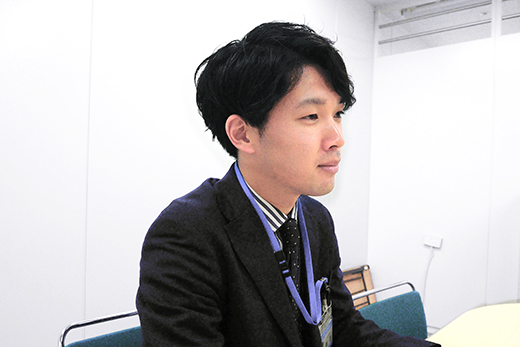 Since the beginning of its use, AI Chatbots have reduced the work load for staff by responding to frequently-asked similar questions in place of staff, while equalized response quality. Some workers appreciate its value by saying that they can easily ask AI Chatbots a question which they usually hesitate to ask.

Moreover, NEC Auto Response Solution can view inquiry data and therefore questions that could not be answered can be grasped. Those data also include the ones that have not been found in the telephone or email inquiries, from which potential dissatisfaction or questions at each division can be extracted.

"We experienced some difficulties in maintaining FAQs because the concept including normally provided answers may need to be reorganized toward the operation of the new system. However, this should be conducted in ensuring continued work level. We consider that clearing up this point resulted in another effect through this project. If AI Chatbots are used for resident services in the future, people who work in the daytime can make an inquiry in the nighttime and holidays. People having a psychological hurdle in making a call can also use this service without restraint. AI Chatbots have mutual benefits for both residents and local government organizations," says Fujiwara.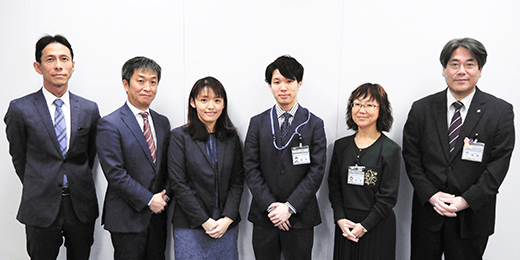 Use case 2: Local government organization A
Taking the first step aiming at the expansion of resident services
Another use case is of the local government organization A. The division responsible for receiving residents' inquiries took note of AI chatbots as part of resident services and decided to take part in this project, which is a first step to prevent runaround, omission of guidance, or a decline in services in congestion and provide appropriate and comprehensive services 24 hours a day, 365 days a year.

They have maintained and expanded FAQs corresponding to the presumed inquiries from residents, which have been proactively evaluated by staff of other than the FAQ-responsible division. Their thoughts on NEC Auto Response Solution was "it will work as FAQs are further organized in the future." They consider that NEC Auto Responsee Solution can identify questions unable to be extracted from a standard search engine. A one-and-a-half month trial has shown that the accuracy rate was 84% and the sufficiency rate (the ratio of applicable questions to inquiries) was 69%. Since the number of samples is still small, they will continuously monitor how this project will go forward with repeated trials.

In the future, AI Chatbots are, once applied to resident services, expected to not only resolve above-mentioned issues, but also provide more advanced services such as appropriate and efficient services with AI (e.g. automated presentation of questions exhibiting a high match percentage), multilingual support, or improved convenience in cooperation with home pages and SNS.