NEC Visionary Week
Co-create tomorrow, designing the future


NEC Visionary Week : Co-Create Tomorrow, Designing the Future – A New format for a New Normal
2020 has been a massively disruptive year as the COVID-19 pandemic has caused unprecedented global health issues, and has limited mobility and made domestic and international travel difficult for most people. As such there has been a large transition to online events and meetings, and companies and governments are reevaluating how to move forward under a "new normal". COVID-19 has also brought Digital Transformation to the forefront, as organizations are increasingly looking to new technologies to enable safe and secure work environments.

With this in mind, NEC has decided to rebrand its annual C&C User Forum & iEXPO event to an online medium with a new format, called "NEC Visionary Week". NEC's previous C&C User Forum and iEXPO event has been held for the last 20 years and the in-person event drew over 30,000 attendees annually from Japan and around the world, but in light of the COVID-19 pandemic, NEC Visionary Week will not only move to a digital medium but will also update its content to become a more forward-looking event.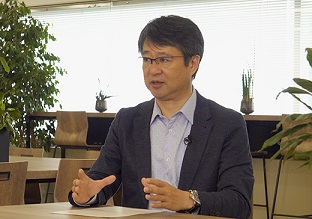 Makoto Enomoto, Senior Vice President and CMO of NEC explained why this change is necessary by stating "in times of uncertainty such as these, it is important to increasingly envision the future. "NEC Visionary Week" has thus been designed as an open forum to create a vision for the future. Looking back, iEXPO was an event that was launched to drive the shift to an information-oriented society, but 20 years have passed since its inception and the world has become more and more information-oriented. In line with these changes, NEC has redefined its own role as one of a "social value creator" and is now attempting to build a new relationship with society. Given this global progress in Digital Transformation, the evolution from iEXPO to NEC Visionary Week was a natural progression."
New Content for a New Normal
In order to foster a forum to incubate new ideas for the next 100 years of growth and innovation, NEC Visionary Week will encompass 10 days from November 12th, 2020 until December 4th, 2020 when it concludes. The event will start with two days of opening sessions on November 12th and 13th followed by a week focused on Japan from November 24th to November 27th followed by "Global Week" from December 1st to December 4th. In total there will be more than 80 online sessions highlighting a variety of technological themes in addition to an online exhibition and a virtual networking space.
NEC Visionary Week will have four key overarching themes as the event explores important technologies and applications for the next 100 years on society. These themes are:

People – Discussion how new technologies can create increasing convenience, safety, and excitement in our daily lives. Days 3 will have a specific focus on the tourism & hospitality industry while Day 7 will focus on the retail industry. (Day 3 and 7 : Japanese only)

City – Exploring how cities are evolving to embrace new technologies and how citizens, industry, government, and academia are co-creating safer and more secure infrastructure to realize more innovative and vibrant communities. Day 4 will focus on healthcare, education, and administration while Day 8 will address disaster prevention, infrastructure, and energy. (Day 4 and 8 : Japanese only)

Industry – The new normal has forced many industries to reconsider business norms as many economies gradually reopen. This track will bring together companies from many verticals to discuss how an open innovation ecosystem can transcend today's business limitations and challenges to tackle business issues. Day 5 will focus on logistics, retail, finance, and manufacturing while Day 9 will discuss remote working and the post-COVID-19 office. (Day 5 and 9 : Japanese only)

Technology – This track will discuss the trending technologies of today and those expected to make a large impact in the future, and how NEC is working to bring these technologies to the market. Day 6 will focus on technologies of the future including biometrics, AI, 5G and Digital Transformation while Day 10 will focus on today's important technologies including AI, security, cloud computing and HR tech. (Day 6 and 10 : Japanese only)
NEC Visionary Week's global program will feature a variety of leading global experts and thought leaders who will come together to discuss future technology trends and their expected impact on society. The Global Week starts from December 1 with a joint keynote by Mr. Takashi Niino, President & CEO of NEC Corporation, and Mr. Akihiko (Kiko) Kumagai, Senior Executive Vice President of NEC Corporation.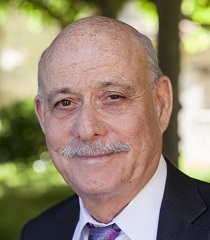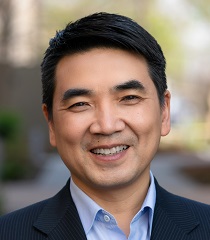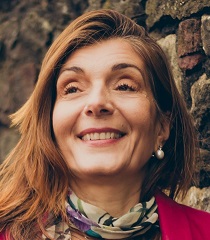 During the Week, guests can also attend a series of presentations and sessions by leaders from world renowned organizations. Mr. Jeremy Rifkin, American economic and social theorist and author of The Zero Marginal Cost Society, will give the special session of the "NEC Future Creation Forum" about new values for the future with prosperous society and sustainability. Mr. Eric S. Yuan, Founder & CEO of Zoom Video Communications Inc. will participate in a fireside chat on the theme of Shaping of a New World. Ms. Enrica Porcari, CIO and Director of Technology of the UN World Food Programme (WFP) will take part in the panel discussion about achieving SDGs using the power of digital with international organizations together with the leaders of SDGs from UNIDO, GAVI, Simprints, Bill & Melinda Gates Foundation, Ministry of Foreign Affairs of Japan and NEC.

Thank you for your interest in NEC Visionary Week.
Both the event and post-event features has now officially ended.
We look forward in greeting you on the next occasion.