July 3rd is International Plastic Bag Free Day, which seeks to raise awareness about the extensive environmental damage caused by single-use plastics. More than one million plastic bags are used every minute around the world and the average plastic bag is only used for 25 minutes. Over 100,000 marine animals and one million birds die every year from consuming plastic bags. Because a plastic bag can take between 100 and 500 years to disintegrate a single bag can even kill multiple animals over many years. International Plastic Bag Free Day encourages consumers to refrain from single-use plastics to promote a sustainable environment, and while some countries such as Italy, Rwanda and Bangladesh have already banned single-use plastics, more action is needed to solve this serious problem.
Selected Sources:

https://zerowasteeurope.eu/plastic-bag-free-day/

http://oceancrusaders.org/plastic-crusades/plastic-statistics/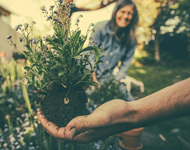 July 10th is National Kitten Day in the United States, which celebrates the joy that kittens bring to our lives and also seeks to help animals in need. Cats are incredibly popular in the United States as almost 96 million cats are owned compared to only 83 million dogs according to the American Humane Society. On National Kitten Day the public is encouraged to buy a new toy for their kitten, post selfies on social media, volunteer at a shelter and consider adoption. But make sure not to wear your kitten out, as the average kitten needs 18 hours of sleep every day to grow and develop properly! Over 3.4 million cats enter animal shelters in the United States every year and only 37% are adopted, so there are always kittens in need of a good home.
Selected Sources:

https://nationaltoday.com/national-kitten-day/

https://iheartcats.com/10-things-you-didnt-know-about-kittens/

https://kittencoalition.org/news-events/statistics/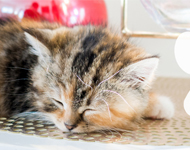 July 17th is recognized as World Emoji Day, which celebrates our obsession with communicating via these graphic icons. Emojis were first developed by Japanese mobile phone carriers in the late 1990s and the word emoji itself comes from the Japanese language combining the words for picture "e" and character "moji". Since then emojis have been widely adopted around the world with more than 700 million shared daily on Facebook alone, with "laughing face with tears of joy" being the most popular. Emojis have been standardized since 1995 by the Unicode Consortium and there are now more than 3,304 emojis available as of March 2020. People are encouraged to celebrate World Emoji Day by having emoji only conversations, creating personalized emojis and wearing emoji-inspired clothing 😂.
Selected Sources:

https://www.statista.com/chart/17275/number-of-emojis-from-1995-bis-2019/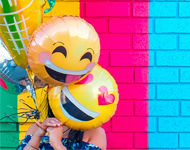 July 24th is National Cousins Day which celebrates the special relationships that we have with our extended family members. A study by AncestryDNA in the UK showed that the average person has 5 first cousins, 28 second cousins and 174,000 sixth cousins! In fact, some geneticists believe that practically every person on earth is a 50th cousin of everyone else. National Cousins Day might hold special meaning for Queen Elizabeth II and her husband Prince Phillip the Duke of Edinburgh as they are in fact third cousins as they are both the great-great-grandchildren of Queen Victoria. In order to celebrate National Cousins Day, people are encouraged to watch movies and TV shows featuring cousins, or catch up with cousins.
Selected Sources:

https://io9.gizmodo.com/why-humans-are-all-much-more-related-than-you-think-5791530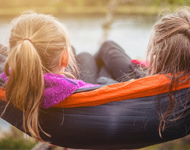 July 31st is Uncommon Musical Instrument Day, which celebrates unknown musical instruments. Some of the unusual instruments celebrated on this day include the Great Stalacpipe Organ in Virginia's Luray Caverns which claims to be the largest musical instrument in the world. This organ uses mallets connected to the cave's stalactites to create music and spans over 3.5 acres! Conversely, the world`s smallest musical instrument is the Nano Harp developed by Cornell University. This harp was carved from a silicon crystal which is only 50 nanometers, or about 150 atoms thick and generates a 380 MHz pitch. On Uncommon National Musical Instrument Day people are encouraged to learn about unusual musical instruments such as the digeridoo, octobass and harpsichord and even to consider learning how to play one!
Selected Sources:

https://www.mentalfloss.com/article/71314/8-unusually-large-musical-instruments

https://www.joytunes.com/blog/music-fun/the-smallest-musical-instruments-in-the-world/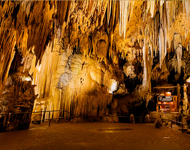 August 7th is National Lighthouse Day in the United States which commemorates the signing of the Act for the Establishment and support of Lighthouse, Beacons, Buoys, and Public Piers by the U.S. Congress in 1789. Although lighthouses have become less important in recent decades due to advances in marine navigation technology, they remain an important part of our heritage. There are currently approximately 18,600 lighthouses around the world, and almost all of them are now automated. The tallest lighthouse in the world is the Jeddah Light standing at 436 feet and the oldest functional lighthouse is the Tower of Hercules in Spain which was built in the second century. People are encouraged to celebrate National Lighthouse Day by visiting local lighthouses and to consider donating to preservation efforts.
Selected Sources:

https://www.oldest.org/structures/lighthouse/

http://www.lighthousefoundation.org/national-lighthouse-day/