NEC ventures into the drug discovery business: pursuing the possibility of developing vaccines for cancer treatment through AI technology

On December 19, 2016, as part of efforts to strengthen its healthcare business, NEC announced the establishment of CYTLIMIC Inc., a new company that promotes the development and application of therapeutic cancer peptide vaccines discovered through NEC's collaborative research with Yamaguchi University and Kochi University, signifying its entry into the drug discovery industry. This is a unique case of an IT company venturing into the pharmaceutical industry. We interviewed NEC Executive Vice President and CMO, Takaaki Shimizu, CYTLIMIC Inc. President & CEO, Shun Doi, and key persons in the field, namely, Yamaguchi University President, Masaaki Oka, and Fast Track Initiative, Inc. CEO and partner, Hiromichi Kimura, to know more about the story behind this bold challenge.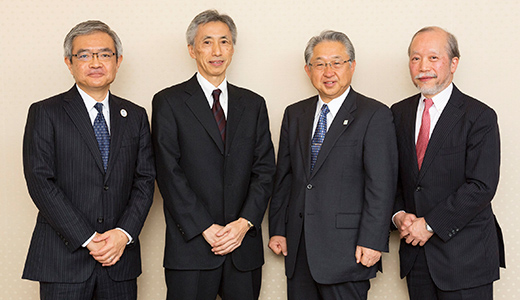 Use of AI technology enables successful development of an immunotherapy method
──It would seem that drug discovery is an area quite unrelated to NEC, being known as a company primarily focusing on IT…
Doi:
As to the relationship of IT and drug discovery, first you need to understand the peculiar nature of cancer immunotherapy using peptide vaccines. This method of treatment is completely different from treatment through the administration of chemical substances, such as anticancer drugs, which directly act on cancer cells. Immunotherapy with peptide vaccines involves treatment of cancer and prevention of metastasis by activating the body's inherent immunity.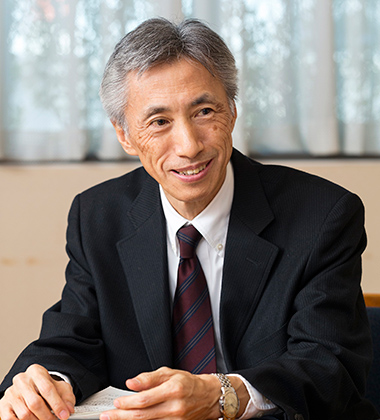 Oka:
I have been involved in cancer immunology research for 40 years. In particular, I worked on dendritic cell-based immunotherapy mainly for hepatoma patients at Yamaguchi University. As a result of the use of this treatment method, a few of the patients have gone into remission (complete disappearance of cancer cells), while many of them experienced cessation in the progress of their cancers. This treatment, however, requires special equipment and takes time and money. In fact, only two patients can be treated in one day. Due to its minimal side effects, immunotherapy is considered as an excellent treatment in terms of the patient's quality-of-life (QOL). Because of this, I wanted to turn it into a drug that can be used to treat more patients. To create a drug from this, we need to find the peptide part of the cancer antigens that we have so far found to be useful. I was surprised to find out that NEC's AI technology could be used for this purpose. So we immediately decided to engage in collaborative research.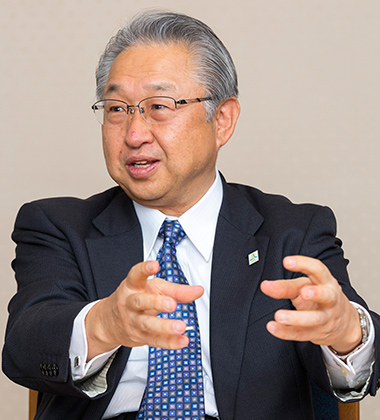 ──Is it difficult to find the right peptides?

Doi:
The body has an immune mechanism for inhibiting cancer cells, and white blood cells called killer lymphocytes play an important role in this mechanism for attacking cancer cells. The substance responsible for activating this killer lymphocyte is a peptide consisting of around nine amino acids.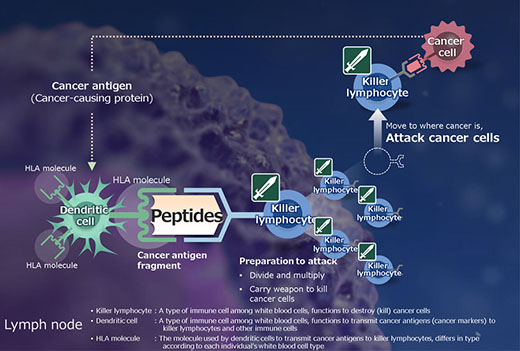 There are 20 natural amino acids. In other words, there is an enormous number of possible activating peptides–20 to the 9th power (approximately 500 billion). In addition, white blood cells have types called HLA, wherein killer lymphocytes are activated only when the administered peptide vaccine matches the patient's white blood cell type.

Using conventional methods of repeating prediction and experimentation, finding a vaccine that is truly effective to each patient requires an enormous amount of time and money. Finding a peptide that induces immunity for multiple white blood cell types is thus like finding a needle in a haystack. The method for discovering them, therefore, has been a major challenge. Generally, after selecting candidate peptides by predicting the binding to the HLA molecule, each candidate is subjected to binding and immunity activation experiments, repeating the entire series of processes until a good candidate is found. Using this method for discovering a peptide that can activate immunity for multiple white blood cell types was almost impossible.

Shimizu:
This is where we applied "computational science" in lieu of "experimental science" as a method for discovering potential peptides. Using Artificial Intelligence (AI) technology, which NEC has been pursuing as a key technology for the future, we attempted to drastically improve peptide predication accuracy. In particular, we developed a unique "immune function prediction technology," wherein machine learning actively provides instructions on the succeeding experiment and then learns its results (called "active learning"). This enabled us to discover potential peptide vaccines against particular antigens at an accuracy of 93%, from approximately 500 billion possible combinations using only 200 experimentations. This "immune function prediction technology" is based on the principle that "increasing the accuracy of AI prediction would make it possible to accurately find peptides that activate immunity across multiple white blood cell types, even for unknown cancer antigens." We have been engaged in joint research with Yamaguchi University and Kochi University since 2013, eventually leading to the establishment of a new company that promotes the development and application of therapeutic cancer peptide vaccines discovered using NEC's advanced AI technologies.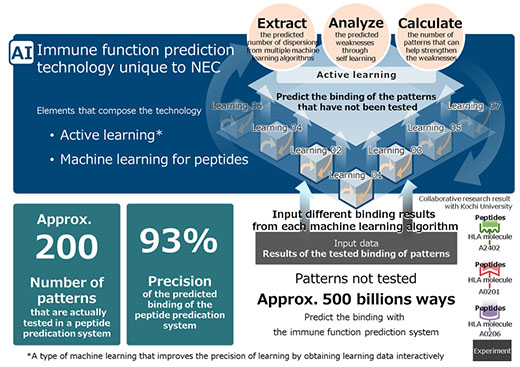 Oka:
Improving the capability to process massive amounts of data using AI and increasing the prediction accuracy using active learning are groundbreaking milestones that far exceed what traditional methods can achieve. These achievements were made possible through the combination of the medical knowhow we have accumulated through the years and NEC's cutting-edge AI technologies. I believe that we are on the path to creating a new type of drug.

──In particular, what are those achievements, and what is the role that CYTLIMIC aims to fulfill?

Doi:
We were able to find useful peptides from two antigens in particular, namely HSP70 and GPC3. The peptides were found to be compatible with the genetic profile of approximately 85% of Japan's population. Patents for the two peptides have already been applied for. In addition, we have also discovered adjuvants that enhance the immune function of the two peptides. We have also submitted patent applications for these adjuvants. Moreover, we have already carried out clinical research on these peptides and adjuvants against solid cancers, such as hepatoma, colorectal cancer, esophageal cancer, and pancreatic cancer, and have proven that the peptides activate immunity to a certain extent. CYTLIMIC will move ahead with the development of the peptide vaccines used in the clinical research carried out at Yamaguchi University, and will proceed with conducting various nonclinical and clinical trials and investigating their commercialization in collaboration with pharmaceutical companies.
Shimizu:
NEC, which owns 39.9% of CYTLIMIC, will also continue to support the search of candidate substances using AI, not only for cancer peptides, but also for the development of medicines that enhance the immune system against infectious diseases and other human ailments, through academia-industry collaborations.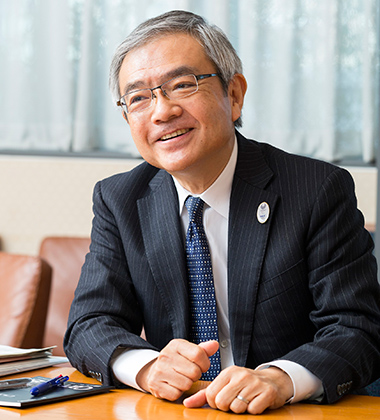 The NEC culture that investors have come to rely on has been passed on to the new company
──What do investors outside NEC think of the future of this business?

Kimura:
Fast Track Initiative, which was launched in 2003, is a venture capital specializing in life science and healthcare. Most of our capitalists are specialists in the medical and pharmaceutical fields. One of our major management philosophies is to make investments that support and promote industry-academia research collaborations. Our investment to CYTLIMIC is an exact embodiment of this philosophy. The research leading to the establishment of the company is highly acclaimed in the scientific community, and has great potential to make major contributions in the medical field. These are the main reasons why we decided to invest in CYTLIMIC.

──Aren't there other important factors aside from research achievements that determine the success of cutting-edge scientific research as a venture business?
Kimura:
That's right. When scientific ventures fail, it's not only because the scientific research did not go as planned; there are also many cases where the failure is caused by a failure in management. Although NEC is not a company that specializes in drug discovery, it possesses excellent technologies and knowhow in AI and bio/life-sciences, and is composed of highly trained professionals. NEC being the parent company of CYTLIMIC speaks a lot about the reliability of the new company. President Doi's strong will and determination to take on new challenges are characteristic of the NEC culture that he is bringing in to the new company. I have no doubts in the company's future.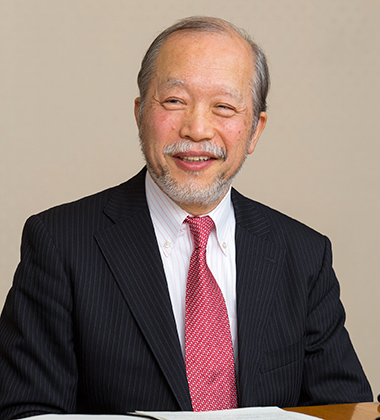 Shimizu:
I believe that even seemingly impossible goals can be achieved by brave adventurers who have a strong will to succeed. The establishment of a treatment that will lead to a cure for cancer is a tall challenge for anyone. That this project has such a strong chance of success is due to two major factors. The first is our fateful encounter with Kochi University and Yamaguchi University in the process of expanding our network in the healthcare field. The second is the presence of brave and strong-willed adventurers like President Doi, who has continued to pursue IT business undertakings in the life sciences, believing in its future potential as an NEC business, and Mr. Kimura, who considered the new business as a promising and significant venture.
Aggressive deployment of AI technologies to other industries
Kimura:
There are still not very many venture start-ups in Japan. I believe we need to continue pursuing start-ups that are suited to the social climate in Japan. For a company like NEC to pursue a new business from an offshoot of their main business–in this case AI–clearly shows the company's high level of commitment. It is also a way to create new career paths for employees working for a large company, and is a good model for promoting "revitalization" of human resources and significantly contributing to the development of the Japanese economy.

──We hope this won't be the only time that the company ventures into a different industry using AI technology.

Shimizu:
We have released a lineup of cutting-edge AI technologies under the brand 'NEC the WISE.' These technologies represent our flagship AI technologies for contributing to society. We have already commercialized many AI technologies, such as 'heterogeneous mixture learning technology' for automatically and precisely predicting power demand based on complex conditions, and 'invariant analysis technology' for detecting signs of failure in plants from minute changes not detectable by humans. Like the development of cancer immunotherapy drugs, which at first glance seems unrelated to IT, there are many areas that actually have high compatibility with AI technologies, or that can be enhanced and made useful through the further evolution of AI technologies. 'NEC the WISE' will play an active and important role in the development of these areas.

Doi:
Going forward, CYTLIMIC, backed by NEC's superior AI technologies, will collaborate with universities and research institutions to pursue open innovation, and continue to carry out R&D in cancer immunology, which has undergone remarkable progress in recent years. Through clinical research on revolutionary cancer peptide vaccines, we hope to play a role in the development of new cancer therapies, and someday help realize a society able to overcome cancer. I believe that is the biggest social contribution that our company can make.