How Service Robots are Transforming the Enterprise


Using robots for factory automation has long been a trend in the manufacturing industry, and this technology has advanced to such a level that factories with few or even no people will be a reality within the near future. In China, for example one mobile phone component manufacturer was able to replace 90% of its human workers with robots and saw a 250% increase in production and a 80% decrease in the number of defective products. Drones are another branch of robotics where significant progress has been made in terms of technology as today's drones are capable of carrying payloads of up to 30kg for 45 minutes. Once regulatory and safety issues are better developed, drones will become much more commonplace, especially in the logistics and public sector spaces.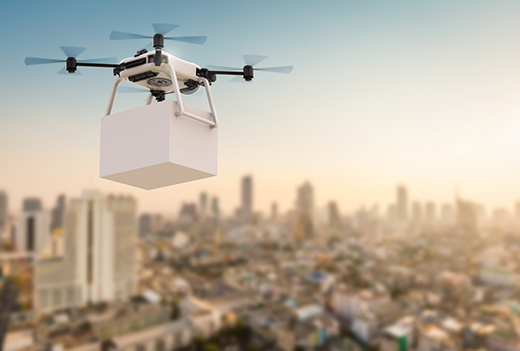 The next frontier for the development of robot technology is the service industry. Service robot technology has evolved considerably over the past several years which now allow robots to perform several tasks traditionally done by human beings. For example, at the recent Mobile World Congress in Barcelona robots were exhibited which could among other things serve coffee, play in a band and even thread a needle. Artificial Intelligence, biometric recognition and increasingly 5G networks are all making service robots increasingly virtual which in turn is leading to more enterprise adoption.

But what is really driving the adoption of service robots in enterprises is economics as opposed to technology. In some countries like Japan, where the population decreased by a record 449,000 people in 2018, many sectors are struggling to fill open positions such as convenience store workers and delivery truck drivers. Furthermore, minimum wage increases in countries like the USA are making a better business case for service robots to be introduced in sectors such as food preparation. Service robots are now reaching an inflexion point where it can be more profitable to automate many jobs which could have not done so just a few years ago. Below several cases of service robots transforming enterprises are presented:
Robot Hotel Concierge in South Korea
Robots are now being deployed in hotels to replace work previously done by human labor. For example, in South Korea the Novotel Ambassador Seoul Dongdaemun Hotels and Residences recently announced that it will deploy a robotic helper powered by 5G and Artificial Intelligence provided by local telco KT. The robot has the capability to deliver items to a guest's room when a request is placed via a smart speaker. Using 3D mapping, autonomous driving and a smart camera, the robot is able to ride the elevator itself and avoid obstacles.
Robots for Food Preparation in Japan
Food preparation is a major focus for service robots, especially given increasing minimum wages in many countries and difficulties in store staffing. This is currently a major trend as recently service robots have been unveiled which can perform tasks such as rolling sushi and cooking takoyaki (cooked octopus balls). Recently convenience store chain Lawson unveiled a robot which is capable of preparing its renowned fried chicken by itself which is significant as the company sells 20 billion units in Japan every year. Due to labor shortages in Japan, the average convenience store salary has increased from 940 yen per hour in 2013 to 1,010 yen per hour currently and hence such robots are expected to be increasingly used in the local food preparation sector.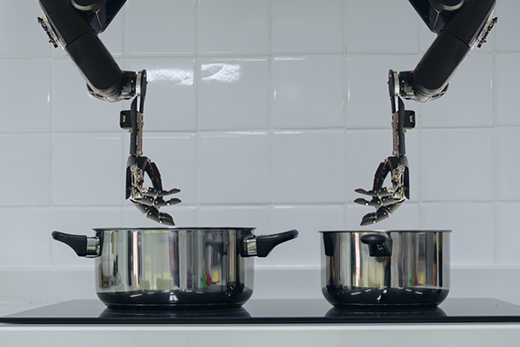 Robots for Package Delivery in the USA
Autonomous robots which can deliver packages are currently the hottest segment in the service robotics industry, as explosive growth in e-commerce has left many companies grappling to keep pace with demand for delivery drivers. Thin margins in the segment have also contributed to the need to replace human labor with robotics and as such many companies have turned to new solutions to deliver packages to the last mile. This trend is very apparent in the US market where e-commerce represented 14.3% of total retail sales in 2018 compared to only 5.3% in 2008. As such companies like US logistics company FedEx are testing same-day delivery robots which are capable of a 100 pound payload, 10 mile-per-hour travel speeds and even has the ability to climb stairs. As e-commerce continues to expand into new segments like fresh food delivery, the deployment of delivery robots is expected to increase substantially in the coming years.
Robots for Agricultural Harvesting in the USA
Agriculture is another area of extreme focus for service robots, as in countries such as the USA it can be very difficult to find adequate staff to harvest fruits and vegetables. Many crops must be harvested within an exact time period which can be difficult to predict, and not having adequate staff on hand during a specific period can lead to a significant amount of wastage. As such companies such as Harvest CROO Robotics in the state of Florida are building robots which will be able to pick strawberries. The robot has six mechanical arms and is equipped with color sensors which can identify the exact pigmentation that is required for a strawberry to be harvested, which eventually might exceed the capabilities of human workers.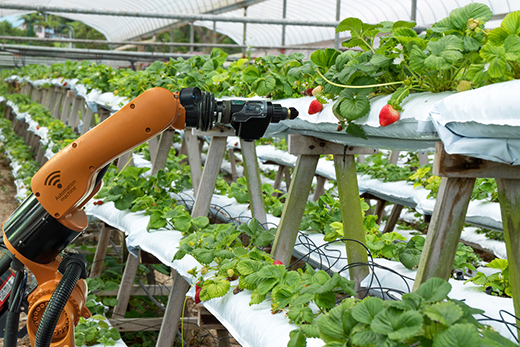 What Does the Future Hold for Service Robots in the Enterprise?
Given declining populations and increasing wages in many countries, it is inevitable that service robots will play a larger role in many industries going forward, with some prime examples being hospitality, food service, logistics and agriculture. These service robots will provide massive benefits to these sectors, and capabilities of robots may even exceed the capabilities of existing human workforces. But at the same time, enterprises must prepare for this coming shift and be ready to have proper technical support for this new technology, or at a bare minimum be prepared to outsource this service to external parties. At the same time, new robotic labor will not pay taxes nor contribute to national pension funds and hence governments must also study the impact that service robots will have and incorporate this shift into their national regulatory policies.