Why the Global Sports Industry is Embracing SportsTech


Technology is Making the Sporting World Safer, Fairer and More Engaging
Technology is becoming more embedded in sporting events and nowhere was this more obvious than the recent use of a Video Assistant Referee (VAR) at the 2018 FIFA World Cup in Russia. The tournament which was viewed by an estimated 3.4 billion people, roughly half of the world's population represents the largest mass introduction of sports tech to date. The VAR system that was used in the tournament was relatively simple in terms of technology. The system used a video control room which could communicate with the referee on the field if a play needed to be reviewed and possibly overturned. FIFA has deemed its introduction as a success, stating that it was 99.3% accurate in the 335 times it was used in the tournament, compared to the average human accuracy rate of 95%.

VAR represents just the first step in the digital journey for sports companies, as there is a huge interest in the market from companies to collect and use more data within the sports industry. New technologies such as big data analytics, AI, cloud services, wearables and drones are just a few of the major technologies that sports organizations are adopting as they embrace the Internet of Things. Eventually sports tech will make gameplay safer, fairer and potentially more profitable and these goals are transforming the industry.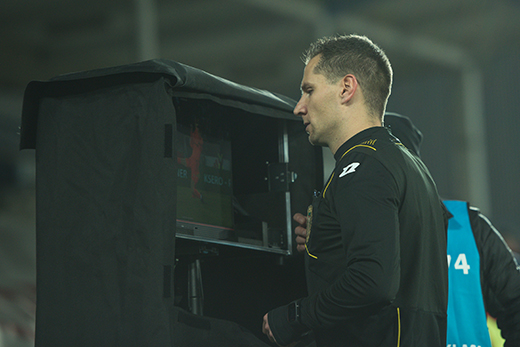 The 2018 Pyeongchang Winter Olympic Games were another event that showcased what the future of sports tech will look like. 5G was heavily emphasized at the event, which was used by drones to provide immersive viewing of events and to provide security services. VR was also used to give viewers an unparalleled experience of the games. Wearable suits were worn by speed skaters to collect performance data in real time and smart brooms were even used by curling competitors to collect and analyze their performance on the ice. The upcoming 2020 Tokyo will introduce more of these types of sports tech services, but global sports tech is being introduced all over the world, and these are among the most prominent use cases:
Better Safety & Performance with Wearables in Soccer in Brazil
One of the most used technologies in the global sports tech industry is the use of wearable devices in conjunction with big data analytics, cloud services and increasingly AI. A good example of this type of deployment can be found in Brazil, where the Brazilian Football Confederation recently contracted a supplier of sports tech to provide player monitoring devices to its players. The system uses a wearable device that a player wears while training and playing in matches. The device, which is fitted between the shoulder blades, provides sensor data to the team's coaching staff. Metrics analyzed include speed and distance of a player, which are delivered to a smartphone or tablet. By using this service coaches can make better decisions about when to substitute players due to fatigue, and can have a better idea of when a player might be injured. Analytics services such as this are becoming extremely popular within the global soccer industry as the national teams of the USA, Germany, Denmark, Portugal, Poland and Belgium have also adopted this technology.
Improved Training with Virtual Reality in Baseball in Japan
Virtual Reality is seen as one of the key technologies that will drive the sports tech industry going forward and as such many professional sports teams have introduced VR for improved athlete training. One such team is the Yokohama DeNA Baystars of the Nippon Professional Baseball Organization. In 2017 the team installed a dedicated VR studio in Yokohama Stadium which allows batters to practice batting in a virtual simulation. VR makes training more efficient as it removes the need for a human pitcher. The batter can make choices about pitching types, and data can be better collected and analyzed regarding a batter's performance. As this technology improves, batters will be able to face simulations of real life pitchers, and simulate real games before they happen, providing a significantly customized digital experience.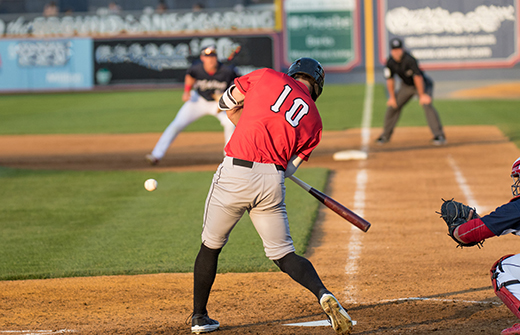 Immersive Fan Experience in Basketball in the USA
Sports Tech solutions are not only for athletes and coaches, but also for fans as new technologies are providing a much more immersive and enriched entertainment experience. A recent example of how sports media consumption will be disrupted by technology comes from the recent announcement from the National Basketball Association in the USA. In December 2017 the NBA announced that it will partner with a smart glasses provider to provide an augmented reality overlay of statistics while a viewer watches NBA games. The system will allow viewers to watch up to six screens at once while providing enriched game statistics in order to enhance the viewer experience. Viewers will also be able to view immersive basketball content in 3D. The NBA has stated that this is just the beginning of their digital journey. Ultimately they would like to provide an experience for their fans which is just as exciting and realistic to having a ticket to a courtside game.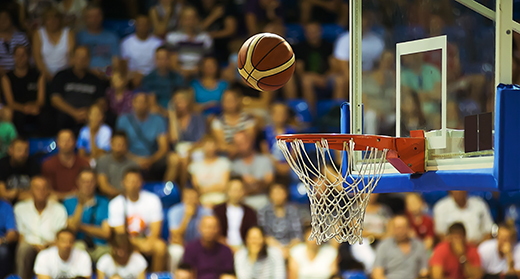 What Does the Future Hold for Sports Tech?
Overall there are many types of sports teams adopting new technologies but there are many common objectives such as data-driven performance improvement, improved safety, fairer game play and better interactions with fans. Key technologies driving this transformation include wearables, cloud services and data analytics, but going forward new technologies will bring even more powerful capabilities to the industry. For example, while the VAR system used in the recent FIFA World Cup were hailed as being better than human capability alone, it was not perfect. Going forward 5G powered drones will provide better viewing of hard-to-see angles, while in the future an "AI referee" might actually make refereeing decisions without any human intervention at all. Coaching and sports commentating are also areas which are ripe for AI to play a greater role in as both of these areas are often criticized due to human error. From a fan perspective, watching sports games going forward will be increasingly intertwined with technology, as fans viewing from smart devices will experience games as if they were there, and viewing will be enhanced with real time and personalized data.