Why Airlines are Embracing xR Services


According to the International Civil Aviation Organization 2018 was the busiest year yet for global air travel. Global passenger traffic on scheduled flights reached 4.3 billion passengers representing a 6.1% increase over the previous year and there were 38 million scheduled departing flights in 2018 compared to 36.7 million in 2017. Passenger growth is putting increasing strain on airlines to become as operationally efficient as possible, and over the past several years airlines has strived to become "smarter" by adopting a range of new technologies.

And as such, many airlines have recently adopted new technologies such as biometrics, wearables and robotics in an attempt to optimize their operations. Recently, however, one area where there has been a lot of activity is the testing of xR services (Augmented, Virtual and Mixed Realities). Due to advances in both xR hardware and software services are becoming both more sophisticated and cheaper at the same time. Advances in head mounted display and smart glasses technologies are also opening the door for more xR services to be deployed by airlines, which are expected to grow rapidly in coming years. Below are some of the most notable examples of xR services being used by airlines:
Virtual Reality for Maintenance Training in Australia
Australian airline Jetstar Group recently became one of the first airlines to incorporate Virtual Reality into its maintenance and repair operations. The company built a virtual model of Boeing 787 and Airbus 320 aircraft and made programs where maintenance staff could conduct training sessions on these aircraft models via VR. Using VR has enabled company training to be conducted remotely and without the need for a physical aircraft. Jetstar has found that using VR has resulted in operational efficiencies in the VR training sessions only require about 30 minutes compared to 3 to 3.5 hours for training sessions in the real world, and as such has decided to increase the size of the program.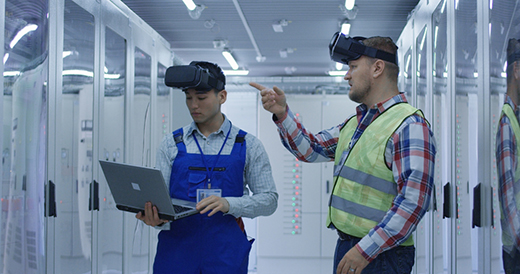 Virtual Reality for Cabin Crew Training in the Philippines
Airline maintenance workers are not the only employees using Virtual Reality for training, as recently Philippine Airlines started using VR to train its cabin crew as well. Their system creates a virtual model of the Airbus 320 and Airbus 321 model aircraft and then allows crew members to learn the safety procedures for the operation of emergency exit doors. According to the airline this is a highly effective system as it allows employees to be trained remotely and hence is cheaper. It also reduces down time for the aircraft and is in fact much safer than practicing within a real airplane.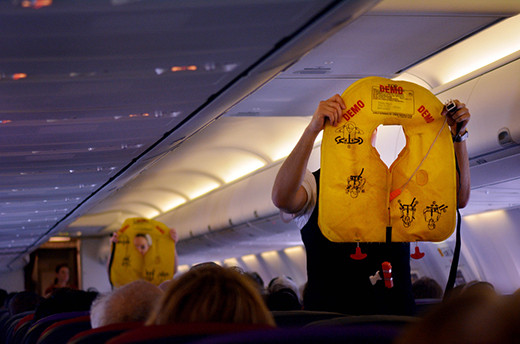 Augmented Reality for Baggage Sizing in Holland
Augmented Reality solutions are also being tested by airlines in order to increase operational efficiency and reduce overall passenger boarding times. One recent example of AR being used by an airline comes from the Dutch national carrier KLM. KLM created a smartphone application which uses AR in order to allow passengers to view their carry-on luggage via smartphone camera, which then creates a digital overlay showing if the item will fit within an overhead bin. Oversized luggage is a major cause of tarmac delays and results in significant losses for airlines every year, hence using AR creates a quick and effective way for passengers to delay having to deal with this issue during the boarding process.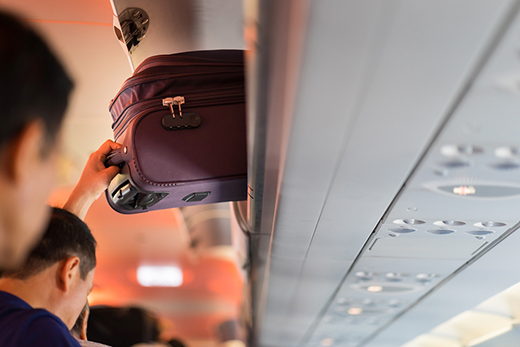 Augmented Reality for In-Flight Service in Germany
German carrier Lufthansa has showed a demonstration of the use of Augmented Reality smart glasses which cabin attendants can use in order to better serve customers. The airline has designed AR glasses which are designed to be used-in flight which can display information about customer preferences. For example if a customer has a certain language or meal preference this can be displayed over the flight attendant's field of view resulting in more discrete and efficient customer service. As AR software becomes more advance more services are expected to emerge such as passenger emotion and health recognition and biometric-based boarding procedures.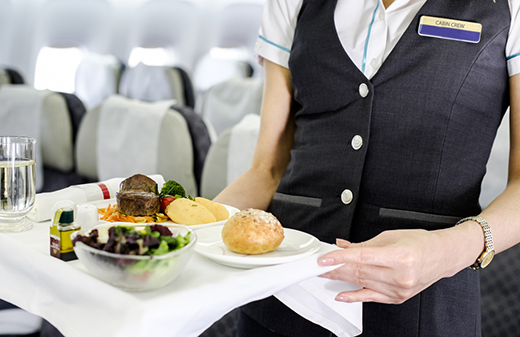 Mixed Reality for In-Flight Entertainment in New Zealand
Mixed Reality is younger and hence less mature than Virtual and Augmented Reality services, but is also starting to be tested by airlines. Air New Zealand is one of the first airlines to trial Mixed Reality services, and has partnered with MR smart glasses vendor Magic Leap in order to create special content for in-flight entertainment. The two companies worked with developers to create a game which can be viewed in a Mixed Reality environment which displays travel information about New Zealand in a 3D environment. While Virtual Reality content has been used by airlines such as QANTAS and British Airways, MR content will also become an important marketing tool for airlines as MR hardware and software becomes more widespread.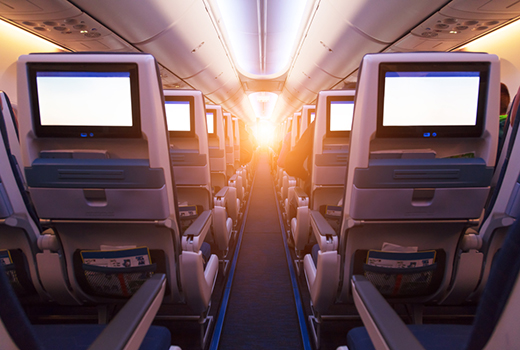 What Does the Future Hold for xR Airline Services?
xR services will be increasingly incorporated into airline IT service portfolios going forward as hardware and software becomes cheaper and more powerful. Virtual Reality, Augmented Reality and increasingly Mixed Reality services are now being tested and even implemented by major airlines around the world. xR services will play an important role in increasing operational efficiencies by airlines, which is an increasing priority for airlines given large annual increased in passenger and flight volumes. The coming mass deployment of 5G networks across the world will also give a boost to the use of xR services by airlines as ultra-high bandwidth and extremely low-latency networks will power the next generation of xR services.

xR services will play an end-to-end role in the operations of an airline. Virtual Reality is already being used to make maintenance and cabin crew training more efficient while Augmented Reality is helping passengers avoid delays while boarding an aircraft. While in-flight Augmented Reality can also help cabin attendants provide better customer service while Mixed Reality is creating more interactive entertainment options for passengers. Going forward, xR services will become an integral part of the smart airline.