Why Telcos Should Increasingly Consider High Performance Computing
5G Telco Services will Need HPC


High Performance Computing (HPC) also known as supercomputing has long been utilized in industries such as academia, life sciences and financial services as all of these industries have a need to store and process massive amounts of data in a short amount of time. Today's fastest supercomputers are capable of processing up to one hundred quadrillion calculations per second and hence Financial institutions use HPC for transactions and fraud detection while life science companies use HPC to analyze datasets for drug discovery. The world's fastest supercomputers in the USA and China have already breached 122 quadrillion FLOPS and 93 quadrillion FLOPS calculation speeds respectively at the demonstration level. Commercialized HPC systems are also unleashing powerful possibilities for enterprises, as products from HPC vendors such as NEC are capable of a peak performance of a 2.45 TeraFLOPS and a 1.20 TB/s peak memory bandwidth. While telcos have experimented with big data analytics services, HPC has not yet been fully embraced by the sector but this is set to change with the massive changes in telecom networks and the new services that will come from 5G networks.

5G networks will be fundamentally different from today's mobile networks in several ways. The prime difference is that speeds will increase to between 10 and 20 Gigabits per second, but 5G networks will also feature very low latency and will support one million connected devices per square kilometer. This represents a tenfold increase of the connection density that 4G networks currently offer. Therefore, it is reasonable to assume that 5G networks will eventually connect hundreds of billions of devices at a high bandwidth and with edge computing capabilities. In order for telcos to fully unlock the value of the data generated by these devices, HPC capabilities will be needed. Eventually artificial intelligence will combine with 5G connectivity and HPC which will allow telcos to create new services. While HPC has not been a major topic of discussion at previous GSMA Mobile World Congress in Barcelona events, this will start to change this year. The upcoming February 2019 edition of the conference will be the world's largest gathering of the global telco community and a major theme this year will be new services for upcoming 5G network deployments. HPC will become critical for new 5G use cases as massive amounts of data generated by 5G networks will need to be analyzed in real time to create new services. The following use cases are among the best areas where telcos can create new services using HPC over 5G networks:
Providing connectivity and automation to vehicles such as cars, drones and delivery carts is largely seen as the best ultimate use case for 5G services as low latency and high speed networks might ultimately prove to be the best option to provide navigation and infotainment services. There are several trials underway of such services, for example Vodafone has demonstrated drone delivery service over a mobile network in the UK. U.S. grocery chain Kroger has also announced that it is piloting self driving delivery cars, which will have no driver and will deliver goods to a customer's home automatically.

While current mobile networks can deliver some connectivity to these vehicles, 5G and HPC will be required to create a fully functional service. Edge computing capabilities will be needed in order to detect potential hazards and to avoid collisions in real time. Furthermore in a world with millions of connected cars and drones on the road and in the air, very complex processing will be needed in order to set travelling paths for each individual vehicle. Therefore advanced HPC and artificial intelligence services will be required and for which telcos are in an excellent position to provide.
Augmented Reality and Virtual Reality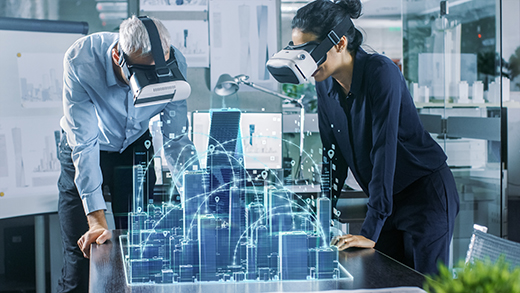 Augmented and Virtual Reality services are also expected to be a major use case for telcos in the 5G era due to the low latency, high bandwidth and mobility features that future networks will offer. And as such some telcos are now launching such services in preparation for 5G networks. South Korean operators have made significant progress in this area. Operator LG U+ has recently demoed its Augmented Reality service for watching baseball, which will allow viewers to see real time statistics overlaid on top of live game broadcasts of the Korea Baseball Organization. Rival Korean operator SK Telecom is preparing Virtual Reality services for its 5G network, with one prominent example being its oksusu Social VR service. This service will allow users to hold virtual meetings and interact in an online environment in 8K definition.

Providing these virtual services to unique users will put a tremendous strain on networks and hardware, and to provide a more natural experience robust computing power will be needed, and hence HPC is expected to play a large role for Augmented Reality and Virtual Reality services to become mass market applications.
Natural Disaster Warning Systems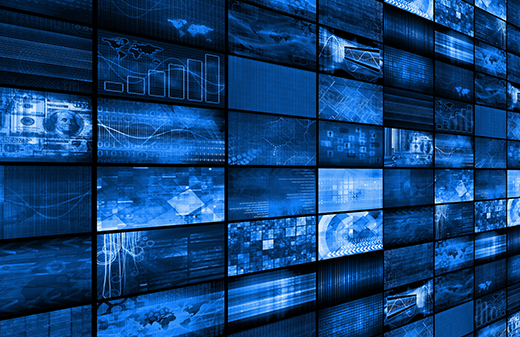 One of the most appealing use cases of IoT to governments is the possibility to predict and subsequently reduce the potential impact of natural disasters. There are some examples of already in the market of such technology such as using sensors to monitor the Mayasa volcano in Nicaragua to predict eruptions. The New York City Fire Department uses data mining in order to identify which buildings are most at risk of a fire and hence plan their inspections accordingly. The department analyzes several risk factors including a building's location and construction materials and local inspectors receive an updated list of the 15 highest-risk buildings in their district every day. Within a month of deploying this service there was a 20% increase in the amount of violations discovered.

Services like this when run on 5G networks and use HPC could be much more robust. Telcos could monitor conditions in real time using IoT sensors, and edge computing and AI could automate many aspects of the services. Countries like Japan and Indonesia which are prone to natural disasters could deploy nationwide systems to alert authorities of incoming earthquakes and tsunamis, and HPC could analyze significantly more data and offer a faster processing time.
Although telcos have not heavily adopted HPC services, this is expected to change in the 5G era due to the massive amounts of new network connections, large increase in data consumed and generation of new data that needs to be analyzed. HPC has made significant progress in the last few years in terms of computing capability and ability to interact with the cloud and hence is becoming a more attractive option for telcos to consider. The world's fastest supercomputer, for example, is now being used by university researchers to quickly process the DNA profiles of 600,000 people in order to find genetic disposition and possibly a cure for opioid addiction in the USA. If telcos could start working with large datasets from the millions of connections on their networks, it would create opportunities for new services. Hence telcos will be able to significantly improve current big data analytics and AI services that are offered if HPC is integrated, and HPC should also be considered when telcos are developing new services in areas like connected vehicles, virtual environments and natural disaster detection services.