How Will Smart Transportation Systems Work in Ten Years?


Smart Transportation Systems Will Be the Central Pillar of the Smart City
As the age of the self-driving car approaches, there has been much industry discussion of the future of smart transportation systems. Smart Transportations are already very much in use today, and smarter cities around the world are adopting IT solutions to tackle issues such as car navigation, traffic signal control systems, real time traffic monitoring and smart parking. Demand for such solutions is strong in both developed and emerging markets, as a recent study by connected car analytics company INRIX estimated that the cost of traffic congestion in the US, UK and Germany alone totaled US$461bn in 2017. The United Nations estimates that the global population will reach 9.8 billion people by 2050 up from 7.6 billion in 2017 and the global population living in urban areas will increase from the current level of 55% to 68% over the same period. Furthermore some major global population centers such as Jakarta, Indonesia, Bogota, Colombia and Lagos, Nigeria lack any significant mass transit system at all. Therefore there is a strong incentive for smart city operators to implement smart transportation systems both in emerging and developed markets.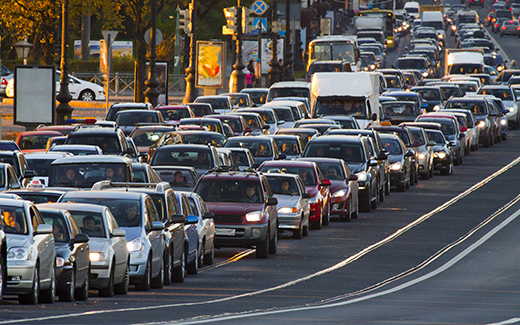 While there is already a strong need to implement such systems today, the transportation industry itself is on the verge of massive disruption which will also create the need for more robust smart transportation systems. Recently the CEO of the Renault Nissan Alliance said that he expects autonomous cars to be widespread within six years, with lane changing capability and hazard navigation coming in 2018 and complex city driving possible by 2020. For this transformation to truly happen there will also need to be a strong increase in the IT capabilities of smart transportation systems. Technologies such as Artificial Intelligence, IoT sensors and vehicles that are able to communicate with each other, drivers and things like road infrastructure (known as V2X "Vehicle to X(everything)" communications capabilities) will all need to be increasingly relied on for smart transportation systems to reach their full potential.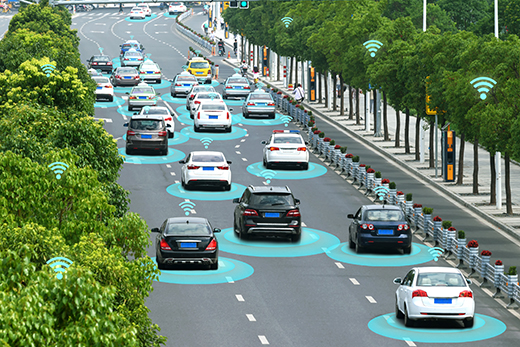 Once autonomous cars become mainstream in ten years, current transportation systems will be totally transformed. Auto accidents, parking spaces and automotive insurance could all disappear once all vehicles become autonomous. Consumers may choose to use an autonomous vehicle to travel overnight without the hassle of actively driving instead of taking an airplane or a train. People will also be able to remotely work and control smart homes via 5G communication systems and hence our working and leisure styles will also be transformed. And the revolution in self driving cars is only one part of the picture as self-flying planes and ground transportation systems like the Hyperloop could equally disrupt how we travel. These innovations will solve many societal issues, but might not actually reduce traffic. A recent study by the Massachusetts Institute of Technology and the Boston Consulting Group estimated a 5.5% increase in traffic congestion due to more self-driving cars on the road as consumers opt for self-driving cars over public transportation. Therefore, these technological innovations will increase the need for smart transportation systems even further. There are already several smart transportation system deployments which give a glimpse of what the future holds for the industry which are discussed below:
Utilizing the Cloud to Power Smart Transportation Systems in Lisbon, Portugal
Cloud computing will be at the core of smart transportation systems, as local governments and other authorities will need real time information in order to make fast and accurate decisions involving transportation networks. The city of Lisbon, Portugal recently contracted NEC to provide its Cloud City Operation Center as part of the city's Municipal Government Services Integrated Operation Center. This system will allow several government bodies in Lisbon to receive and visualize real time information about several city conditions via IoT sensors. As a result local authorities will be able to visualize conditions like traffic jams and illegal parking in real time and will be able to take corrective action. Going forward NEC's AI solution will also be integrated into the system in order to enhance the autonomy and efficiency of the system. Most of today's smart transportation systems are still hardware based, which does not allow real-time communication of conditions, but once self driving cars become mainstream, cloud computing will be a mandatory requirement for smart transportation systems, and the city of Lisbon is ahead of the curve in this respect.
Preparing for the Age of Self-Driving Cars in Toronto, Canada
The city of Toronto, Canada has recently embarked on its aggressive vision of a smart city for a planned Quayside smart community along its waterfront. The overall project is an ambitious attempt to create a data driven city powered by several technologies, and smart transportation is a key feature of the project. Within the initial 12 acre district, private vehicles will be completely banned. All on-road vehicles will be autonomous and goods will be delivered via freight robots operating in underground tunnels. IoT sensors installed in sidewalks will monitor pedestrian traffic and ensure real time safety when crossing roads. Cameras using AI will guide traffic flow as well and all information is planned to be communicated with pedestrians using an app. This smart city deployment presents a vision of the future where there are no private vehicles, and hence the city is totally dependent on a smart transportation in order for the city to run. As such extremely robust networks and IT services will be absolutely critical in order for this system to work and at the same time offers a vision of what smart transportation systems will look like in 10 years.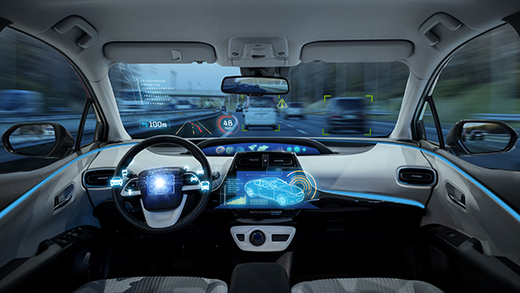 What Does the Future Hold for Smart Transportation Systems?
Smart transportation systems are already in huge demand due to the high costs of traffic congestion in urban areas, but going forward will become even more important with the advent of self driving cars. Given the high reliance that self driving cars will have on IT networks, smart transportation systems will also have to evolve and incorporate technologies such as cloud computing, 5G, IoT sensors and AI in order to facilitate and manage city-wide fleets of autonomous vehicles. Therefore in 10 years smart transportation systems will essentially function as the central nervous system of smart cities, and cases such as Lisbon and Toronto give us an image of what these systems will look like.

Smart transportation systems will have a huge impact on smart cities, but will also have an important role in transforming society itself. Once smart transportation systems become common, other industries will be transformed as well. For example, a world with fully autonomous cars will not require most forms of insurance. Real estate markets will also be radically changed as parking lots will be obsolete, and police and other public safety bodies will be able to concentrate more time on non-vehicular matters (and will also in some cases need to find new sources of revenue as traffic tickets will disappear). But for this to happen, solid ICT infrastructure will need to be in place as technologies like 5G, sensor networks, AI and cloud services will be needed to collect, transmit, store and analyze this data.