What Role Should a Telco Play in Smart City Development?


How Telcos Can Find their Role in the Smart City Ecosystem
The concept of a Smart City is now well defined within the IT industry at large, and the benefits of creating a smart city are becoming clearer every year. A recent report written by the United Nations estimated that 68% of the world's population will live in urban areas by 2050 and another report found that 90% of the world's major cities lie in areas that are prone to natural disasters. Becoming a Smart City is also widely believed to be an increasingly important economic growth driver and a means to keep a city competitive in the digital age. Cities like Amsterdam, Barcelona, Seoul, New York and San Francisco are consistently mentioned in global rankings of Smart Cities and this has spurred rival metropolitan areas to become "smarter". Smart City technology and business models have been a major theme at the GSMA Mobile World Congress for many years, and the best role for a telco in the ecosystem will be a major focus area at the upcoming 2019 event.

Yet the role that a telecom operator can and should play in the development of Smart Cities still remains somewhat unclear. While it is obvious that there is a huge opportunity for telcos to play a key role in Smart City development there are several challenges for telcos as well. For example, budgeting for a public venture tends to be more fickle than in the private sector and there can be an extraordinary amount of fragmentation with governments at the local, regional and national levels. Creating the right ecosystem of IT vendors, telcos and other companies and deciding on the right business model can also be extremely difficult.

These issues have somewhat stalled telcos from becoming the leaders in the Smart City space, but this is set to change. Because of the Internet of Things and 5G telcos are now able to offer more powerful and affordable services to governments, and the role of the telco in the smart city is set to increase. Below are some examples of some of the most successful telcos who are offering Smart City services:
Telcos as Smart City Connectivity Providers – Chunghwa Telecom in Taiwan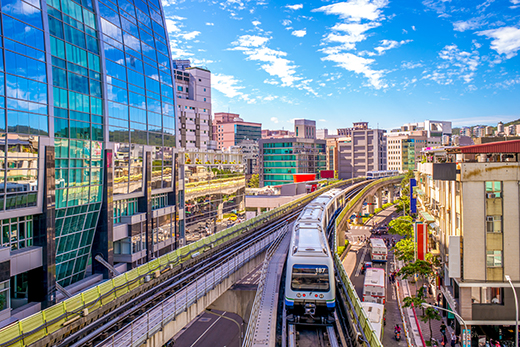 The easiest way for telecom operators to develop Smart City services is merely to act as a connectivity provider and charge a monthly fee for connectivity to providers of government IoT services or to offer services to the government itself. Recent LPWA standards like NB-IoT, LTE-M, LoRa and Sigfox have significantly added to the telco's existing portfolio of 2G/3G/4G services and will include 5G in the near future. Many telcos around the world are offering Smart City services using this business model, and while it is a good start it can be hard to massively scale such deployments and the monthly fee per device is often very low.

Chunghwa Telecom is the largest telco in Taiwan and is very active as a connectivity player for Smart City services. The company offers services such as smart street lighting, and plans to deploy 12,000 connected smart lights in Taipei in 2019 with plans to expand this offering to 90,000 connected street lights by 2021. The company is active in offering other Smart City services such as smart garbage collection and smart recycling and is also planning to incorporate 5G Smart City services to its portfolio in the near future.
Telcos as a Smart City Platformer – Telefónica in Spain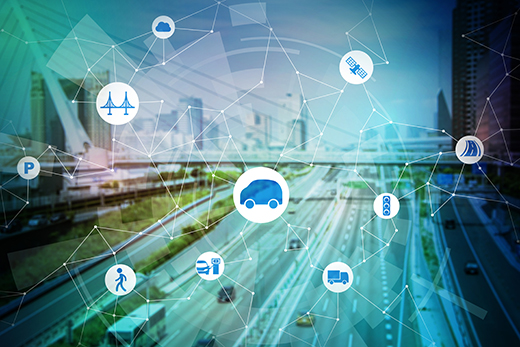 Some telcos have gone farther than just providing basic connectivity to Smart City service providers. As the price per month per connected device can often fall below US$1 per month, some telcos are trying to move up the value chain by offering platform services to local governments in addition to connectivity. This allows the telco to play a wider role in a Smart City deployment and to realize a much higher revenue share of the total contract value.

One telco who offers services as a Smart City platformer is Spain's Telefónica. The company already has a very strong portfolio of Smart City services including smart mobility, smart environment, smart economy, smart governance, smart living and smart people services. Telefónica offers cities a platform which is compatible with the FIWARE open source software. This platform allows cities to view aggregated sensor data in order to make better decisions on how to manage and forecast Smart City operations.
Telcos as Smart City Co-Creators - NTT Docomo in Japan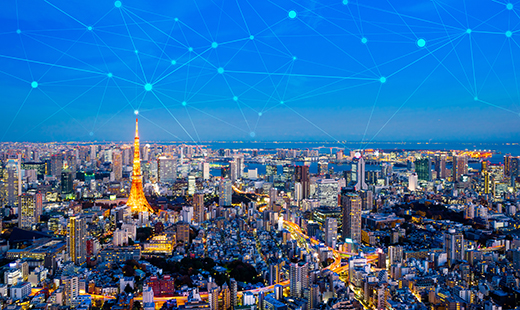 A few telcos around the world have taken their role in Smart City development a step further by becoming Smart City co-creators. These telcos are actively working with local governments to not only provide connectivity and platform support, but to completely manage the Smart City service portfolio in order to create a vibrant and connected ecosystem. This business model represents the highest level of participation that a telco can have in a Smart City.

A good example of this business model is found in Japan, where several regions are suffering from population decline and Smart Cities are seen as a way to attract new economic activity and encourage citizens to stay in a particular area. NTT Docomo, the largest mobile operator in Japan, has signed a deal with the government of Yonaguni Island, a small island off of the coast of Taiwan. This agreement will see NTT Docomo develop and manage all IoT services for the island in a variety of areas spanning agriculture, education, healthcare, environmental monitoring, local industry support and connected transportation among others. NTT Docomo has already been working with IT vendors such as NEC to demonstrate 5G use cases for rural areas. The two companies recently worked together in Wakayama prefecture to demonstrate high definition telemedicine service over 5G. High resolution imaging over 5G will allow doctors in areas like dermatology to remotely monitor and consult patients, removing the need for them to visit specialists in far-away locations. Services like this are expected to be incorporated in the Yonaguni project and nationwide.
What Does the Future Hold for Telcos in Smart City Development?
Going forward, as telcos consider how to develop Smart City services, there will be a natural evolution to move up the value chain. Many telcos are already providing basic connectivity to a variety of Smart City sensors, but telcos can claim a win a bigger share of the market by providing platforms and other IT infrastructure needed for Smart City deployments. Telcos can even go a step further by becoming Smart City co-creators and actively develop and manage specific Smart City services for their clients.