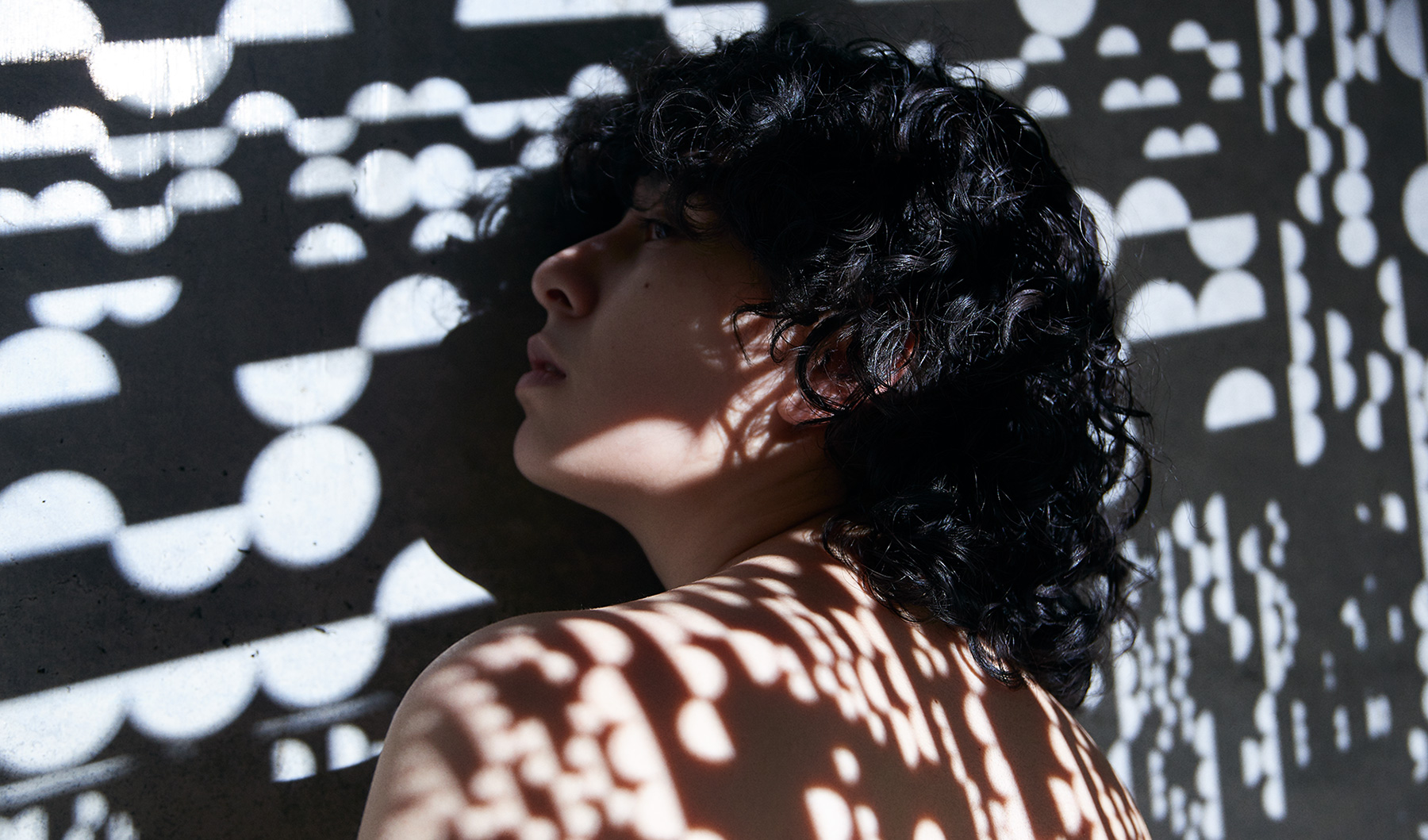 Unveil your hidden potentials in the unique biometric key code
Every human being is born with a unique biometric key.
Up to now, we used these keys to identify or authenticate the identity of individuals. We are now attempting to apply these keys to personalized manufacturing.

In this CODE project, we take unique biometric information from the iris and convert this into graphic patterns to generate one-of-a-kind personalized fashion items and accessories. The objective of our project is to shine a light on the unique and diverse traits we are endowed with at birth, so that we may renew our awareness of the beauty that underlies our distinctive qualities and further discover the potential of biometric keys.

These fashion items and accessories are one-of-a-kind originals, created meticulously by hand in collaboration with creators who are deeply involved in the process of Japanese manufacturing. These include, Yuichi Hirose, fourth generation Edo Komon craftsman at Hirose Dyeworks; adachiyukari jewelry brand; and artisans of HARIO Lampwork Factory that manufactures heatproof glass.
March 1, 2019
NEC will be exhibiting at SXSW (South by Southwest) 2019, one of the largest events for the creative economy held in Austin, Texas.
Our exhibit can be viewed during the interim of the Interactive Festival that showcases new technologies and business ideas. Come visit our exhibit at the trade show venue featuring our products entitled "Code" that are still in the conceptual stage, and experience a demonstration of our technology. Visitors to our booth can also take part in a demonstration in which their iris is scanned to generate a unique graphic pattern.

Exhibition period
Sun., March 10 to Wed., March 13, 2019

Venue
Austin Convention Center, Halls 2-5-923
500 E. Cesar Chavez St. Austin, TX 78701

About SXSW


https://www.sxsw.com/

Contact information
info@sxsw2019.jp.nec.com