Venue Solutions
The Sydney Coliseum Theatre at West HQ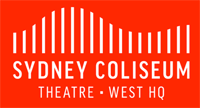 NEC provides venue solutions including facial recognition, display and network infrastructure based on an ICT and Digital Partnership with West HQ.
Products:

Enterprise Networking

Display/Projector

Others

Solutions:

Digital Signage

Integrated ICT Solutions

Others
Sydney Coliseum Theatre is located at West HQ, the landmark entertainment, dining and leisure destination, in Western Sydney opened in 2019.

The vision was to build a theatre for Western Sydney of a similar size to the Sydney Opera House, inspiring audiences in Western Sydney.

In late 2018 West HQ began discussions with NEC Australia, operators of one of New South Wales's largest registered clubs, with a view to providing the ICT 'backbone' infrastructure for the entire eight hectare entertainment precinct at Rooty Hill in Sydney's Greater West.

A feature of NEC's input at West HQ would be the introduction of frictionless entry kiosks to swiftly process members and guests at the venue's main entry points using world first facial recognition verification technology (*1).
The new centrepiece of West HQ's operation would be the Sydney Coliseum Theatre, a 2,000 seat state-of-the-art performance venue.

West HQ's challenge was to provide its members and guests with the best possible, most seamless, customer experience, from the moment they entered the venue through to them heading home.

Another goal was to "future proof" the West HQ precinct for years to come.

Richard Errington, CEO, West HQ and Sydney Coliseum Theatre, says "One of our greatest challenges with the Theatre was indeed having access to 2,000 people in a very quick period of time."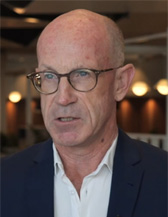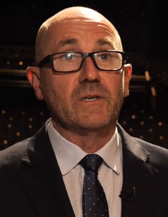 Craig McMaster, Executive Director, Sydney Coliseum Theatre, also says the goal was "To deliver Sydney's next great Theatre and so that was a pretty high bar for us technology that powers a whole backstage operation. What we wanted to do was make sure that everything we were doing here was the best available contemporary tech."

Our unique solution was to develop and implement a frictionless facial recognition verification process for entry to the venue – an Australian-first system that complied with State Government Liquor and Gaming regulations on processing patrons, while doing so within a matter of seconds.

Richard Errington says "The facial recognition, the entrance system that NEC has provided as a solution, when you think six months ago, we actually designed that foyer for technology that didn't exist, but we trusted in NEC and we knew they deliver and well, they have."

20 self-service kiosks were installed at the three entrances to the venue. The kiosks utilise facial recognition algorithms, detecting faces in individual camera images for ID verification while the internal scanning technology verifies an entrant's name, address, date of birth and image from their supplied driver's licence or photo ID.

Craig McMaster explains "The LED screen that we put on the floor is the first of its kind in Australia in that configuration and it has become a huge feature point for our patron arrival. We rebuilt the entire network all through West HQ. At every touch point in this project, NEC have been involved in technological overlay in some form."

NEC has also designed and deployed the network and infrastructure solution that underpins the ongoing business transformation at West HQ, providing value to their business, members and the wider community.

The network consists of core, distribution and access switches deployed in a resilient, highly available and secure topology.

The wireless environment is managed from the cloud for faster deployment, simplified administration, and richer visibility. Furthermore it is complemented by a cloud based analytics platform to provide actionable insights and drive business outcomes.

The NEC network infrastructure solution has provided a foundation for all technology being deployed at West HQ, while at the same time increasing security and simplifying network operations.
Already, some of the great music and comedy acts from Australia and internationally have performed to packed audiences at the Sydney Coliseum Theatre.

This project represents a collaboration between NEC and West HQ, developing world leading CX technology for one of Australia's leading future performing arts venues, not only for today's needs, but "future proofing" for requirements yet unseen.

Richard Errington says "NEC were amazing, and they could see tomorrow. The thing I loved about NEC was that you could throw them a question and then they would say "we solved it". It's about creating technology or having solutions for customers for tomorrow. Now that is amazing, because we are building a destination for the future, not for yesterday but for the future."

"NEC are such a great partner of it because is not about the technology of today it is about tomorrow. So our next phase within this destination is to continue to expand, we've got a second hotel coming. We need to continue to build infrastructure. We are building a destination for the future."

(*1) NEC Face Recognition Technology Ranks First in NIST Accuracy Testing
World Class Technology for a World Class Venue [02:43]
The Sydney Coliseum Theatre at West HQ