Public Safety Solutions
Metropolitan Police Service


Transforming Police in London
NECSWS Provides MPS with Platform for Integrated Management and Real-Time Sharing of Policing Information
Industry:

Government / Public sector
In order to transform and enhance the way its police officers prevent crime and support victims, the Metropolitan Police Service (MPS), which is responsible for ensuring the safety of more than 8 million citizens in London, decided to launch a project to implement an integrated operational policing platform. This project is aimed at bringing together information currently located on multiple legacy systems and consolidating it in one integrated policing IT platform, and will be underpinned by CONNECT, a technology supplied by NEC Software Solutions UK (NECSWS), a wholly-owned subsidiary of NEC.

CONNECT is a policing platform that integrates all information relating to crime and harm prevention into one system, and makes this information immediately available at the frontline. It supports faster investigations, more accurate intelligence, safer custody processes and more successful prosecutions. The MPS will use CONNECT to manage all of its operational policing information, which drive policing activity across London, in an integrated manner. In the new system, any information will only need to be logged once, without having to be re-entered or transferred to different systems, increasing data consistency and reliability, and eliminating errors.

Officers can also access the system remotely, without having to return to the police station to update records or access key intelligence, helping to achieve a truly mobilized police force. They will have instant access to key information on investigations, suspects and victims, anytime and on any device. Equipped with real-time intelligence and enhanced situational awareness, officers dealing with incidents will be able to provide valuable support and resources whenever and wherever they are most needed. Moreover, by being able to perform their duties remotely, officers will have greater visibility on the streets and be able to spend more time with the public.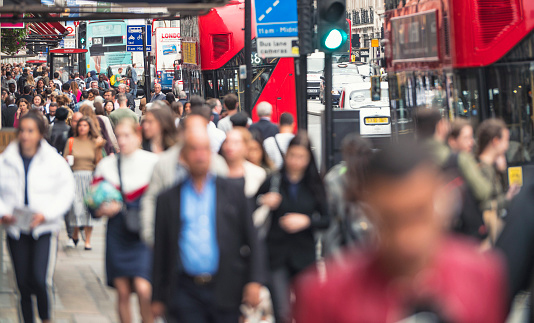 Deputy Assistant Commissioner Duncan Ball, who is leading the project for the MPS, said, "I am very pleased a contract has been signed with NEC Software Solutions UK to deliver an integrated IT system for the Met. The technology will transform and improve the way information is shared and managed, and greatly support investigations and our work in keeping the public safe and bringing offenders to justice."

"We are proud to see our synergies with NECSWS result in this kind of valuable contribution to the operations and efficiency of the MPS," said Masakazu Yamashina, Executive Vice President, NEC Corporation. "Going forward, we aim to capitalize on this experience in order to drive the expansion of our Safer Cities business and the enhancement of safety and security for communities throughout the world."

Ian Blackhurst, Executive Director Safety and Health, NECSWS, commented, "The Met is focused on modernising its services and making the streets of London safer. Integrating our CONNECT technology will enable officers to instantly prioritise resources by using accurate information on cases and evidence giving them the confidence to make informed decisions on the frontline."

NECSWS is the market leader for policing IT solutions in the United Kingdom. Once the MiPS project is up and running, around 50% of police officers in England will be using NECSWS's CONNECT technology. NECSWS and NEC are committed to supporting safer communities in London and throughout the United Kingdom, with a wide range of leading digital technologies.
Metropolitan Police Service