NEC facial recognition improves the security of existing entry and exit gates
Tokyo, February 7, 2018 - NEC Corporation (NEC; TSE: 6701) today announced the global launch of NeoFace Access Control, a facial recognition product that can be installed with existing entrance and exit gates or doors to enable convenient access to authorized individuals.

This package product includes NEC's facial recognition AI engine NeoFace, which has been recognized as the world's most accurate*, facial recognition cameras and CPU boards, all of which have been incorporated with specialized hardware.

Each NeoFace Access Control unit is able to register data for approximately 5,000 persons, and since the database is maintained within each unit, operation is possible with just one unit, without preparing a separate server. Moreover, the product can be conveniently linked with existing entry and exit control systems, which makes the introduction of facial recognition possible without the need to replace control systems completely.

"In recent years, the need is growing for biometric identification to strengthen security measures and to personalize services for specific customers," said Hiroyuki Asaga, General Manager, Partner Platform Division, NEC Corporation. "The all-in-one package we are introducing today enables organizations to quickly and easily introduce facial recognition as part of reinforcing their security and ensuring the best customer service."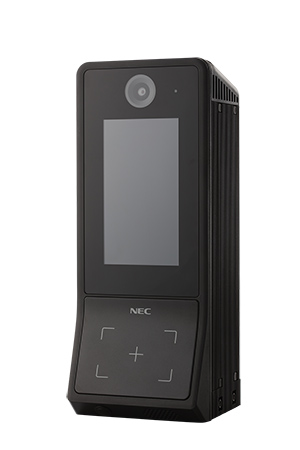 NeoFace Access Control
NEC will display the system in Hall 3, Stand 3M30 at Mobile World Congress 2018 in Barcelona, Spain, from Monday, February 26 to Thursday, March 1.
***
About NEC Corporation
NEC Corporation is a leader in the integration of IT and network technologies that benefit businesses and people around the world. By providing a combination of products and solutions that cross utilize the company's experience and global resources, NEC's advanced technologies meet the complex and ever-changing needs of its customers. NEC brings more than 100 years of expertise in technological innovation to empower people, businesses and society. For more information, visit NEC at http://www.nec.com.

The NEC Group globally provides "Solutions for Society" that promote the safety, security, efficiency and equality of society. Under the company's corporate message of "Orchestrating a brighter world," NEC aims to help solve a wide range of challenging issues and to create new social value for the changing world of tomorrow. For more information, please visit

http://www.nec.com/en/global/about/vision/message.html

NEC is a registered trademark of NEC Corporation. All Rights Reserved. Other product or service marks mentioned herein are the trademarks of their respective owners. © NEC Corporation.