NEC expands TWINPOS G5000 series with release of TWINPOS G5100Li for international markets
Tokyo, December 18, 2017 - NEC Corporation (NEC; TSE: 6701) today announced the availability of three new TWINPOS G5100Li point of sale (POS) models in the TWINPOS G5000 series for North America, Latin America and Southeast Asia.

Powered by high-performance Intel® processors, the processing speed is nearly twice that of previous models, resulting in faster checkout and transactions. All models offer a compact design that is approximately 20 percent smaller as compared to the previous model, enabling more efficient use of available space.

Moreover, the new models feature front panels with dust and splash-resistant flat surfaces and projected capacitive touchscreens that support multi-touch operations. Intel® Active Management Technology (AMT) is available for the Intel® Core™ i5 processor models, enabling remote investigation and recovery for cases that include OS failure, application freeze, or absence of power supply.

The TWINPOS G5000 series has been deployed at a wide variety of retail outlets, as NEC continues to strengthen its POS terminal product portfolio globally. The new model is being deployed at approximately 8,600
7-Eleven® stores in the U.S.

As a part of NEC's expansion of its retail IT business, NEC has added global POS models to meet the needs of diverse store formats.

NEC's Solutions for Society promote improvements in service quality and business efficiency for retail customers globally, by offering POS terminals that feature superior technologies, reliability and durability.


Key Features of the TWINPOS G5100Li Models
High-performance Processor with Windows OS
The sixth generation Intel® Core processors enable performance almost twice that of predecessor models, contributing to accelerated checkout transactions. Moreover, long-term support is available with an embedded OS, Windows® 10 IoT Enterprise 2016 LTSB.
Compact Design
The projected size has been reduced by 20 percent as compared to the predecessor model. This enables an optimized store layout and installation in limited space.
Improved Response and Operability
Capacitive multi-touch panels improve the response and operability of the TWINPOS G5100Li for smoother transactions.
Dust and Splash-resistant Display
The front panel of the operator display is flat without any gaps, making it dust and splash-resistant equivalent to IP64 standards. This reduces failures caused by ingress of dust and splash.
Remote Investigation and Recovery
Intel® AMT allows remote investigation and recovery from failures for cases that include OS failure, application freeze, or absence of power supply.
TWINPOS G5100Li Models and Shipment Schedule
Model
Type
Shipment Date
TWINPOS G5100Li
Intel® Core™ i5

With 10.1-inch customer display

January, 2018
TWINPOS G5100Li
Intel® Core™ i3
TWINPOS G5100Li
Intel® Celeron® J1900

With built-in VFD
With 10.1-inch customer display

*

Pole mountable operator display and 10.1 and 15-inch customer displays are available
Installation Styles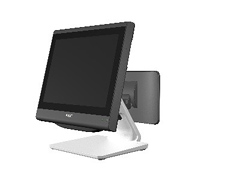 Desktop installation with 10.1-inch customer display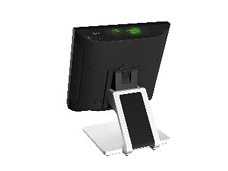 Desktop installation with built-in VFD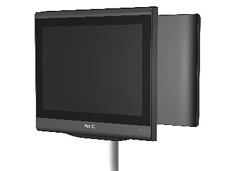 Pole mount installation with 15-inch customer display
For more detail on the TWINPOS G5000 series, please visit
http://www.nec.com/en/global/solutions/retail-pos/products/twinposg5100li.html
***
About NEC Corporation
NEC Corporation is a leader in the integration of IT and network technologies that benefit businesses and people around the world. By providing a combination of products and solutions that cross utilize the company's experience and global resources, NEC's advanced technologies meet the complex and ever-changing needs of its customers. NEC brings more than 100 years of expertise in technological innovation to empower people, businesses and society. For more information, visit NEC at http://www.nec.com.

The NEC Group globally provides "Solutions for Society" that promote the safety, security, efficiency and equality of society. Under the company's corporate message of "Orchestrating a brighter world," NEC aims to help solve a wide range of challenging issues and to create new social value for the changing world of tomorrow. For more information, please visit

http://www.nec.com/en/global/about/vision/message.html

NEC is a registered trademark of NEC Corporation. All Rights Reserved. Other product or service marks mentioned herein are the trademarks of their respective owners. © NEC Corporation.